North American Palladium Finalizes PEA for Lac Des Iles Extension
Last week, North American Palladium finalized the results of a PEA for a mine extension plan for its Lac des Iles project in Ontario.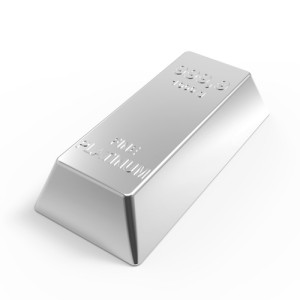 As one of only two primary palladium producers globally, and one of few companies focused on platinum-group metals (PGMs) outside of South Africa or Russia, North American Palladium (TSX:PDL,NYSEMKT:PAL) is closely watched by those interested in PGMs.
To be sure, the company has been putting out plenty of news over the past month or so. In February, it increased the reserves and resource estimate for its Lac des Iles mine in Ontario and also put out summary results of a preliminary economic assessment (PEA) regarding a mine extension plan for the project.
North American Palladium finalized results of that PEA when it filed the report on SEDAR last week.
According to the company's release, the extension plan for Lac des Iles will lengthen the project's mine life by 10 years, from 2019 to 2029. The plan includes current operations as well as the addition of an open-pit expansion, but there's also potential for a Phase 2 shaft-deepening project pending additional exploration work and technical investigation.
"We are encouraged by the opportunities to enhance the Base Case with the Phase 2 expansion of the Lower Offset Zone," stated North American Palladium CEO Phil du Toit in the company's February release. "In parallel with our ongoing drilling program at depth, we will continue to optimize engineering for Phase 2 to help ensure the best business case is developed as and when the resource is better defined."
For now, however, North American Palladium is considering a base-case scenario involving just current operations and the open-pit expansion. It's also removed 1.2 billion tonnes of inferred resources from that plan "in order to establish a clear separation of Inferred mineral resources from mineral reserves in the economic analysis of the mine expansion scenarios."
Numbers in the March report are relatively similar to the results reported in February, although there have been a few small changes; for the base-case scenario, tonnes of production have shifted from 62 million tonnes to 60.8 million tonnes. The average grade of palladium has been reduced from 1.59 grams per tonne to 1.56 grams per tonne, and the project's after-tax NPV has dropped slightly, from $593 million to $573 million.
Meanwhile, North American Palladium continues to advance exploration at Lac des Iles. The company announced encouraging drill results from its 2014 exploration program in February, and expects to spend roughly $9 million on exploration in 2015.
Objectives for this year's program include conversion drilling in the lower offset zone at Lac des Iles, extension drilling on the lower central offset zone, exploration and conversion drilling along strike and within the upper offset southeast extension zone and proof of concept drilling on selected surface exploration targets.
Certainly, investors will be watching for more results from the company. While North American Palladium has seen criticism in the past from some market watchers, others are much more positive on the outlook for the company for 2015.
At close of day Friday, North American Palladium was down about 5 percent, trading at $0.28. The company's share price has drifted lower since the end of February, but is still up 80 percent so far in 2015.
Securities Disclosure: I, Teresa Matich, hold no direct investment in any of the companies mentioned in this article.
Related reading:
North American Palladium Gains 13 Percent on Lac des Iles Resource Increase