Absa Capital Set to Add Palladium ETF to Roster
Absa Capital's platinum exchange-traded fund has achieved much success since its launch earlier this year. Now, the firm is making plans to launch a palladium equivalent by the end of 2013.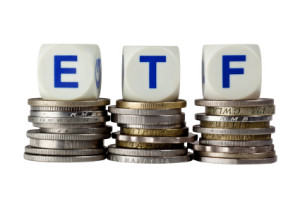 Good news has been the norm for palladium this year. Analysts have been bullish on the precious metal since the beginning of 2013, and since that time, positive sentiment —from firms such as the London Bullion Market Association and Thomson Reuters GFMS — has only increased.
It's no surprise, then, that market participants are growing more and more interested in Absa Capital's rand-denominated palladium exchange-traded fund (ETF). For those not yet up to speed, here's an overview of the key facts to be aware of before the ETF's expected launch at the end of 2013.
All about Absa
Absa Capital, whose goal is to become the leading investment bank in Africa, announced at the end of September its receipt of regulatory approval for the ETF, with Vladimir Nedeljkovic, head of investments at the firm, commenting, "[w]e have regulatory approval, and we're now basically just finalising a couple of small things," as per Reuters.
Elaborating further, he said that "several asset managers, large institutional investors in South Africa" are potentially interested in the fund, also noting that he doesn't expect it to be difficult to find metal in South Africa to back the ETF. "[W]e've worked on this for a while, so it's not likely to be a problem," Reuters quotes him as saying.
Nedeljkovic's optimism is not without basis. Absa listed the first fully backed physical platinum ETF on the Johannesburg Stock Exchange (JSE) back in April, and since that time, the NewPlat ETF has enjoyed great success: it became the world's largest platinum ETF at the end of August, just four months after its launch, and this past weekend, the Financial Times reported that for the first nine months of this year, NewPlat has been the main raiser of fresh capital for the JSE.
However, Nedeljkovic does not see the palladium ETF attracting quite as much demand as NewPlat. In an interview with Bloomberg, he said his reasoning is that while platinum is "quite linked to the South African story," palladium "is slightly less so." Putting that sentiment more bluntly, Miningmx explains that NewPlat's success is largely due to "the deep-seated concerns investors have for the South African mining industry," while for palladium those concerns are less of an issue.
Even so, palladium's current popularity seems to guarantee that interest in the new ETF is still likely to run fairly high.
Will rhodium be next?
For investors, all that's left to do now is wait for Absa's palladium ETF to be launched.
Absa, however, still has work to do. While it's not a priority, Bloomberg notes that, as per Nedeljkovic, next up for the firm may be a rhodium-backed ETF. The firm is also considering other exchange-traded notes that would not be physically backed; no further details have yet been provided.
Securities Disclosure: I, Charlotte McLeod, hold no direct investment interest in any company mentioned in this article.
Related reading:
Bound for Bullishness: Palladium Beating Analysts' Expectations