2 Reasons Palladium is Still Set to Outperform
Palladium fell into a slump midway through August, but most analysts agree that it is still set to perform well this year.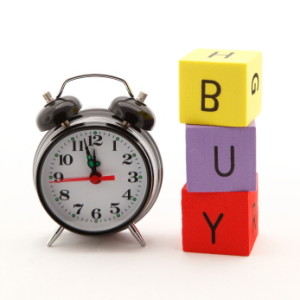 After hitting a two-month high of $766 per ounce in mid-August, palladium spent the rest of the month — as well as the first week or so of September — moving downward in what the Financial Times describes as a "sustained fall." Though the metal has climbed since hitting a low point of $685 on September 9, its Monday closing price was just $714.
While that news may be surprising to those who have watched analysts dole out positive forecasts for palladium right, left and center, it is by no means a sign to give up hope on the precious metal. In fact, analysts currently believe that palladium is still set to perform well this year. Here's a look at two reasons for their positivity.
Lack of Russian, South African supply
The Wall Street Journal's Laura Clarke notes in an article published last week that nearly 80 percent of the world's palladium comes from South Africa and Russia; however, "output from both producers is likely to decline this year."
Supply from Russia hinges mostly on what the country releases from its stockpiles. Although the amount of palladium they hold is a "state secret," according to William Tankard, mining research director at GFMS, Clarke states that the widely held expectation is that anywhere from zero and 250,000 ounces will be released this year — not enough to head off the deficit the palladium market is headed toward.
Indeed, Clarke quotes Suki Cooper, a precious metals strategist at Barclays (LSE:BARC), as saying, "[w]hile the possibility of surprise still exists … there would need to be a sizable swing in Russian palladium shipments to alter the substantial deficit we forecast for the palladium market in 2013."
In terms of South Africa, Clarke notes that since last year, "labor tensions and associated strikes have cost the mining industry thousands of ounces of metal." While this year there have been fewer issues, risks to supply remain, especially given the fact that South African mines are worsening in quality as metals become more difficult and more expensive to extract.
Chinese pollution control
Also set to have a positive impact on palladium prices is China's recent introduction of new pollution guidelines.
In a recent MarketWatch article, Myra Saefong explains that the plan will "ban new coal-fired power plants in three key industrialized regions" and will require, among other things, "the replacement of coal-heating furnaces by gas-fired furnaces," according to Deutsche Bank analysts. As a result, coal is likely to suffer.
For palladium, the prospects are better. The Deutsche Bank analysts believe that while the new rules will likely reduce the number of cars on the road, they will also spur the replacement of polluting cars. That will benefit palladium because it is used in catalytic converters, which help control emissions from vehicles.
Risks
Of course, there are factors that could derail palladium's success.
Among those, Clarke notes, is the fact that, according to Dan Gollance, an investment director at Close Brothers Asset Management, supply from recycled catalytic converters is becoming "increasingly significant" and could become more attractive if prices for the metal continue to rise. Further, although supply from Russia and South Africa is faltering, other countries, such as the United States, are still putting out a fair amount of the metal.
The biggest risk to palladium, Gollance believes, is the possibility of "a big liquidation of investment positions held in ETFs and on exchanges." His fear is that with "ETF holdings and speculative bets on higher palladium prices not far from all-time highs," a large liquidation may be coming.
However, by and large, analysts seem confident that the metal is headed out of its slump. As James Steel, a commodities analyst at HSBC, is quoted as saying by the Financial Times, "[t]he underlying fundamentals remain tight. The decline has run its course" — in other words, it should be onward and upward from here on out.
Securities Disclosure: I, Charlotte McLeod, hold no direct investment interest in any company mentioned in this article.
Related reading:
Palladium Likely to Remain in Deficit Next Year, GFMS Says
Bound for Bullishness: Palladium Beating Analysts' Expectations