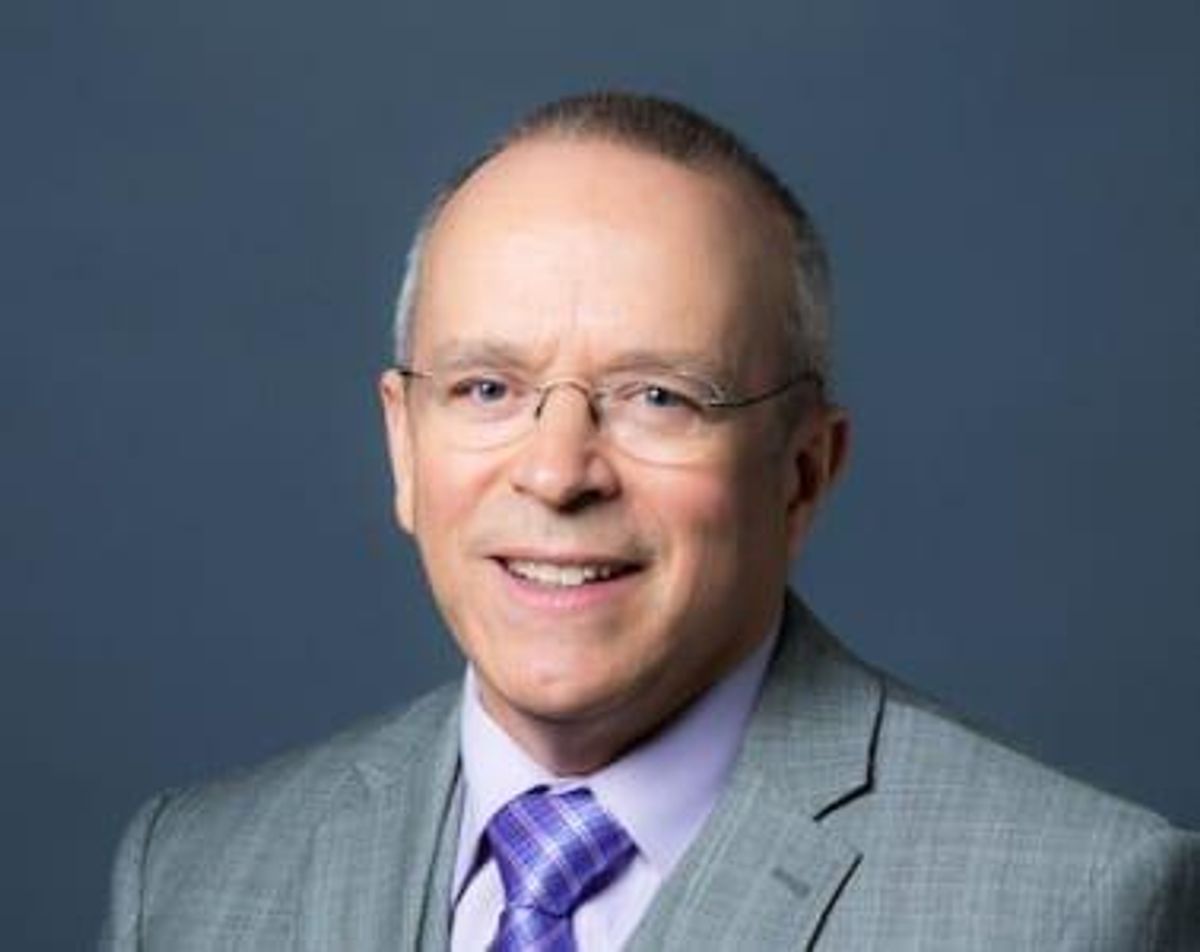 Telson Mining President Ralph Shearing outlines the extensive upgrades that the company is completing on the company's Tahuehueto and Campo Morado mines in Mexico.
Telson Mining (TSXV:TSN,OTCBB:SOHFF) President Ralph Shearing discusses the company's numerous plans to reduce costs at its mines in Mexico and increase shareholder value.
In the interview below, Shearing talks about the initiatives the company is implementing at the Campo Morado and Tahuehueto mines, which include possibly installing Glencore's (LSE:GLEN) Albion Process metals recovery process at Campo Morado.
Below is a transcript of our interview with Telson Mining President Ralph Shearing. It has been edited for clarity and brevity.
Investing News Network: Please give our investor audience an overview of Telson and its operations in Mexico.
Telson Mining President Ralph Shearing: Telson is a Canadian publicly listed company with two wholly-owned mining projects in Mexico: Campo Morado, currently producing about 2,000 tonnes per day is a base metal mine that we're transitioning to precious metals in Guerrero State, and Tahuehueto, a precious and base metal mine is currently under construction in Durango State. Tahuehueto is producing and generating cash flow on a pre-production, small-scale basis however we're expecting to produce approximately 1,000 tonnes per day upon start-up in our own mill processing facility during Q1 2019.
INN: How have the production operations at the Campo Morado project been doing since their start in May 2018?
RS: We purchased Campo Morado in June 2017 as a fully-equipped underground mining operation that was on care and maintenance for over three years. Campo Morado is a fully-operational underground mining operation with a mineral resource of about 16.6 million tons grading 1.70 g/t gold, 120 g/t silver, 0.8 percent copper, approximately 0.93 percent lead and 4.0 percent zinc. The resource gives us a 12-year mine life with a production rate of 2,500 tonnes per day. Campo Morado also offers excellent potential to expand the current resource and the mine life through the exploration and development of numerous unexplored advanced exploration targets developed by the former operator.
We currently have the mill processing about 2,100 tonnes per day and we're generating revenue on a regular basis from our concentrate production sales. We've completed several initiatives at the mine to improve it. For example, we've greatly reduced the operating costs since we started operations, both on a pre-production and development basis. Compared to the previous operator, we're operating Campo Morado with a workforce of about 340 people, as opposed to the 700 people the former operator used in their last year of operation, 2014. That year also saw poor zinc prices, and we've also benefitted from better zinc prices since then.
We've changed mining methods, which impacts costs as well. The previous operators were using a room and pillar mining method and we've switched over to sub-level caving, so we can bulk mine and essentially recover all of the ore. These improvements have resulted in an almost a 50 percent decrease in all-in operating costs for mining, milling and G&A. The previous operator was operating at approximately $98 per tonne in 2014 and we've got that down to $50 per tonne in our pre-production and development phases. In the following months, we believe that we can lower this further as we ramp up production with the new mining method and increasing Mill throughput to take advantage of economies of scale.
We've been implementing mill improvements in our downtime as we transition the mine to a bulk mining operation. This means we haven't produced as much as we could have with continuous production over the past couple of months and this will be reflected in our Q3 financial reports. Once we come up to full scale production we anticipate an increase in our revenue and then shareholders and investors will be able to get a better feeling of our profits and operating costs moving forward. Up to May 15th, 2018 the mine was in pre-production and regulatory accounting rules mandate that operating profit cannot be recorded as revenue and must be used to offset expenses. Now with the declaration of commercial production we can record revenue on the balance sheet.
INN: What work has Telson been doing on the Campo Morado project while production is underway?
RS: First, we've installed new ball mill liners in our ball mill, which allows us to use smaller-sized crushing balls. These modifications will reduce the wear and tear on the ball mill and thereby reduce our operating costs.
We're also going to add a cone crusher to the crushing circuit where we intend to reduce the ball mill crushed ore feed from its current minus 5 inch to minus 2 inch which should allow us to increase our mill throughput if all goes according to plans.
These two modifications to the crushing and grinding circuits will allow us to ramp up our production hopefully towards 3,000 tonnes per day and we're targeting to achieve this towards the end of 2018 into Q1 2019.
We're also soon planning to add Jameson flotation cells into the flotation circuit, which will increase recoveries and the quality of the zinc concentrate. We're targeting to produce a zinc concentrate using the Jameson Cells with a grade around 50 percent zinc or more and to increase our overall recoveries. If successful, we'll reduce our transportation costs as we will be sending higher-grade zinc concentrate and increase revenues with higher recoveries.
We have been exploring Glencore's Albion process, a new and proven technology that can dramatically increase precious metal recoveries in refractory precious metal deposits like ours at Campo Morado. This new technology has been shown to increase recoveries ranging from 20 to 30 percent gold and 30 to 40 percent silver to approximately 80 to 90 percent. We are hoping to engage Glencore to explore the viability of the Albion process on our project. If it proves feasible, we'll be adding their equipment to our milling circuit, which should allow us to dramatically increase our precious metal recoveries. If the Glencore Albion Process testing proves successful, the installation of this new recovery technology has the potential to transform Campo Morado into a very significant gold and silver producer totally changing the project's bottom line profit potential.
Campo Morado also an on-site historic tailings storage facility that is full and contains a considerable amount of precious metals and copper that wasn't recovered during initial processing by the previous operators. There is approximately 3.2 million tonnes of tailings with average grades of 1.57 g gold/t, 94 g silver/t, 0.3% copper, 1,32% zinc. Considering only the gold and silver, that is about 300,000 gold equivalent ounces that are not included in the Campo Morado project resources. We anticipate that the Albion Process would the reprocessing of those tailings to recover the considerable contained gold and silver. The contained copper within the tailings could possibly be processed, thus potentially recovering a good portion of this commodity.
Finally, we're investigating the merits of finishing the installation of a dedicated copper circuit. The previous operators had completed 80 percent of the installation of a dedicated copper circuit when they decided to put the mine on care and maintenance. By having a dedicated copper circuit, we could produce a cleaner copper concentrate achieving better economics from that. Currently we are getting paid for the copper that reports to the lead concentrate, however a dedicated copper recovery circuit producing a copper concentrate would likely recover more copper and capture a much better copper concentrate price.
INN: How will your recently announced financing help advance Tahuehueto closer to production?
RS: We've just announced closing of C$6.8 million in private placement funding. This funding now qualifies us to draw down another US $5 million under our off-take loan facility with Trafigura Mexico. Our C$6.5 million just raised combined with the Trafigura draw of US $5 million will allow us to complete the construction at Tahuehueto for a 1,000 tonne per day on site fully functioning mining operation including mill processing facilities, all underground development and related infrastructure.
We've been steadily advancing the mine's development and construction throughout 2018. Excavation of the mill site has been completed and construction crews are currently preparing the mill foundation for pouring concrete. All milling equipment has been purchased and is on-site and when foundations are ready, we will start to assemble the milling facility. underground development has been steadily advancing and is well on the way to have access to multiple working faces underground that will provide ore mill feed for at least the first two years of the mines' operation. Development for subsequent years will be easily advanced during these first years of production and we have at least 12 years of ore mill feed with current reserves.
INN: What is next for Telson and how does that fit into the company's long-term plans?
RS: First and foremost, our goal is to make Telson a leading mid-tier producer in Mexico through the development of Tahuehueto and through the expansions and improvements at Campo Morado. We also want to vastly increase our precious metal recoveries at Campo Morado through the installation of the Albion Process equipment assuming that testing proves feasible.
Our metallurgy at Tahuehueto is simple and clean, allowing us to recover over 80 percent of all metals at that mine.
Our five-year plan includes doubling the size of Campo Morado mine and even tripling the size of Tahuehueto. This will require exploration success which, in our opinion, will be relatively easy. At Campo Morado, the former operator developed numerous advanced exploration targets on surface using sophisticated geophysical and geochemical testing. There is also strong evidence of a second mineralized horizon below the existing ore bodies under the current mine workings. The mine's former operator successfully drill tested a number of these underground targets below the existing ore bodies intersecting significant widths of good grade massive sulphides. These targets, both surface and underground all need to be drill tested and any one, or more of them could represent buried undiscovered ore bodies and if drilled off and proven, are expected to provide resources to expand the mining operation and or increase mine life.
At Tahuehueto, we believe we can increase our production rate to 3,000 tonnes per day in five years. This will again require exploration success, but we have numerous targets and veins on surface that we need to drill. We also have the possibility to add resources and reserves along strike and to depth on the existing drilled structures that host the current Tahuehueto resources and reserves. There is a lot of mineralization waiting to be discovered at both projects and as soon as free cash flow allows, we intend to aggressively explore the two mines to unlock their ultimate potentials.
Aside from those two projects, we also intend to acquire new advanced projects by leveraging our company CEO's knowledge and contacts in Mexico. Antonio Berlanga, CEO is a mining engineer and metallurgist that has worked in Mexico throughout his 35+ year career. During his 10 year tenure with the government trust, Fideicomiso de Fomento Minero, which was commissioned to loan money to small-scale miners, Antonio visited and evaluated hundreds of different projects throughout Mexico. This knowledge of Mexican mining projects and his extensive contact base with senior Mexican mining companies will help the company target premier projects for acquisition.
Telson's plan is to acquire advanced projects either in production or mines that have suspended operations for one reason or another. With our Company's extensive and experienced operations teams led by our CEO, we strive to re-think a mines operation and then acquire and turn around a marginal mining operation into a robust profitable mine.
Telson's two current mining projects combined with the above acquisition strategy ensure a long-term successful mining company with an attainable growth strategy.
CEO interviews are part of investor education campaigns for clients advertising on the Investing News Network. Important news is contextualized by CEOs, and the resulting interviews are disseminated to the Investing News Network audience because they have value to market watchers.
The Investing News Network interviews a CEO for an understanding of their perspective on the company, the investment potential of the company and market news related to the company. The information contained here is for information purposes only and is not to be construed as an offer or solicitation for the sale or purchase of securities.
Investing News Network websites or approved third-party tools use cookies. Please refer to the  cookie policy for collected data, privacy and GDPR compliance. By continuing to browse the site, you agree to our use of cookies.