Strong US Stocks Pull the Rug Out From Under Gold
US stock gains became gold's losses as a rally early in the week fizzled.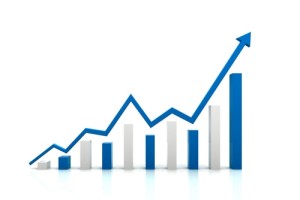 Gold lost ground this week as investors turned to equities and the US dollar surged.
The week started well for gold, following last Friday's bearish jobs reported that showed the US economy in December added jobs at the slowest pace in three years. The 74,000 additional positions were a far cry from the 200,000 expected by economists, and well below the average monthly increase of 182,000 over the past two years. Precious metals, of course, benefitted from the bad news, with gold rising 1.5 percent to clock a third consecutive weekly gain and silver breaking the $20 an ounce barrier. The gains were extended on Monday, with gold hitting a four-week high during the session and closing the day up $6.50 at $1,253.40 an ounce.
However, on Tuesday the gold rally fizzled, on news that the S&P 500 notched its biggest gain of the year, due to better than forecast retail sales and corporate mergers, which showed confidence in the economy, Bloomberg said. That had gold slipping about $7, with investors piling into equities, considered a competing asset class to gold and silver.
"The bullish ways of the U.S. and other world stock markets are working against many other competing asset classes, including precious metals and other raw commodities," wrote Kitco's Jim Wyckoff. "Until the air starts to come out of the in-my-opinion presently overly inflated stock market balloon, raw commodities will continue to languish at best."
Not helping the precious metal were statements from two "noted Fed hawks" saying that quantitative easing should be wound down before the end of the year and that the taper should be doubled to $20 billion, reported MINING.com. Making matters worse, holdings in the world's largest gold ETF, SPDR Gold Trust (NYSEARCA:GLD), dropped over 3 tonnes Tuesday, putting the fund's holdings at their lowest level since January 2009.
On Wednesday the US dollar rose on the back of an upbeat retail sales report and manufacturing survey, along with the previous day's stock market rally. That had gold futures dropping $7.10 and spot gold falling $8.40 to finish the day at $1,237.00. Thursday was marginally better for the precious metal, with February gold last quoted up $2.70 at $1,241.00 an ounce, and spot gold trading up 50 cents at $1,242.00.
Company news
Goldcorp (NYSE:GG,TSX:G) startled the gold market on Monday with a hostile takeover bid for Osisko Mining (TSX:OSK) that would give the Vancouver-based miner control of the Canadian Malarctic gold mine in Quebec. The $5.95 a share offer, representing a 15 percent premium on Osisko shares, is worth $2.6 billion. Osisko responded to the offer by calling it "very low" and "opportunistic", adding the door is open for new proposals.
Bloomberg reported that Harmony Gold (NYSE:HMY) plans to cut costs at each of its mines to US$37,000 a kilogram through increasing productivity and reducing spending on equipment and exploration. The third-largest gold producer in South Africa will also mine higher-grade ore and cut spending on future projects, according to CEO Graham Briggs quoted by Bloomberg. The company has suspended its dividend and its stock has declined 64 percent in the last year.
Stock in Turquoise Hill Resources (NYSE:TRQ,TSX:TRQ), a partner in the massive Oyu Tolgoi gold-copper mine in Mongolia, climbed 10 percent on Thursday after the company announced strong fourth-quarter production. The mine produced 76,700 tonnes of copper in concentrates in 2013, the company stated; in Q4, production of copper concentrates was up 8 percent compared to third quarter, while gold concentrate production increased 18 percent. In 2014, it projects copper in concentrates production to more than double, and to produce gold in concentrates of between 700,000 and 750,000 ounces.
Junior company news
Colossus Minerals (TSX:CSI) filed for creditor protection on Tuesday after the company missed an interest payment due on December 31. The Brazil-focused explorer plans to file a "notice of intention" allowing it to pursue a sale process and restructuring under court supervision, according to a press release. The release also says that Colossus will seek up to $4 million in credit from noteholders and streaming company Sandstorm Gold (TSX:SSL), that would keep it afloat for the next six weeks.
Corvus Gold (TSX:KOR) on Wednesday reported that assay results from the final 16 reverse circulation holes, drilled in the 2013 campaign, expanded mineralization in the Sierra Blanca deposit in all directions and up to another 100 meters in depth.
"These encouraging results from our resource expansion program have highlighted two important points 1) the large bulk tonnage oxide deposit continues to grow and remains unconstrained, and 2) the presence of broad higher grade, high silver, stockwork zones is encouraging for finding more Yellowjacket type high-grade gold-silver zones. This new data has helped outline several new high-grade targets for our 2014 program," said Corvus Gold president CEO Jeff Pontius.
Colombian Mines (TSXV:CMJ) on Monday closed two private placements for gross proceeds of $2.082 million — including a $1 million investment from a member of the World Bank Group. The funds will be used to further exploration at the company's El Dovio and Mercedes projects. Meanwhile, Coronet Metals (TSXV:CRF) announced a non-brokered private placement of up to $700,000, with the proceeds put towards improving the current circuit and laboratory at the Liberty Gold facility in Nevada.
Securities Disclosure: I, Andrew Topf, hold an equity position in Goldcorp.
Related reading:
What Goldcorp's Osisko Bid Means