Dalradian Agrees to C$537-million Takeover Bid From Orion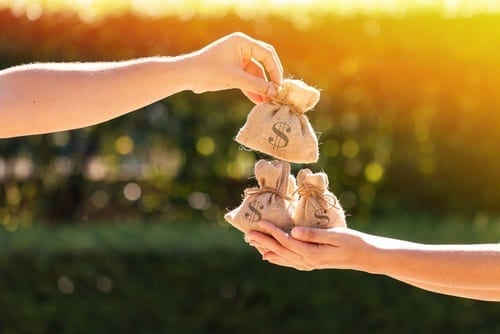 In an effort to expand its ownership in Curraghinalt, one of the world's best undeveloped gold deposits, Orion has agreed to acquire Dalradian Resources for a recommended cash offer of C$1.47 per share.
Private equity firm Orion Mine Finance will acquire Dalradian Resources (TSX:DNA, LON:DALR) for a recommended cash offer of C$1.47 per share, allowing it to expand ownership of the vast gold deposit of Curraghinalt, the companies announced on Thursday (June 21).
Under the agreement, Curraghinalt will continue to be backed by Osisko Gold Royalties (TSX:OSK), which will also hold onto its shares. This means that the remaining shareholders and Orion would hold a combined 20.4-percent stake in Dalradian.
"We are very pleased to expand our ownership in one of the world's best undeveloped gold deposits. Curraghinalt gets more exciting as additional exploration and engineering work is completed, the recent positive resource update being just the latest example," said Oskar Lewnowski, chief investment officer of Orion.
"The Dalradian team has done an outstanding job of growing the deposit and advancing it through the feasibility stage. We look forward to working with the core Dalradian management team to secure planning permission for a world class mine using best-in-class mining, processing and environmental standards," he added.
As part of the agreement, each Dalradian shareholder is eligible to receive a cash consideration of C$1.47 for each share held. This amount represents a 62-percent premium to Wednesday's (June 20) closing price of the company's stock in Toronto, as well as a 49-percent premium to the volume-weighted average price of its shares across the last 30 trading days.
"The premium cash offer from Orion that we have announced today therefore reflects the results of several years' diligent, professional work by the entire Dalradian team," said Jim Rutherford, non-executive chairman of Dalradian.
"In the space of less than 10 years, Dalradian has succeeded in transforming its flagship Curraghinalt project in Northern Ireland from a virtual grassroots discovery into one of the world's best and highest grade gold deposits," he also noted.
The Orion offer has reportedly received strong shareholder backing, with Orion and the remaining shareholders in agreement to vote in favor of the transaction.
Last month, Dalradian released an updated mineral resource statement for the Curraghinalt gold deposit, which included a 46-percent increase in gold ounces and a 32-percent increase in inferred gold ounces. The project is estimated to hold 1.4 million ounces of gold reserves.
The agreement is subject to approval at a shareholder meeting to be held in August, as well as court and other approvals. Approval will require 66.23 percent of shareholders to vote in favor of the deal and simple majority percentage of shareholders after excluding any votes of Orion, Osisko Gold Royalties and certain other persons.
On Thursday, shares of Dalradian closed up 59.34 percent in Toronto, trading at C$1.45.
Don't forget to follow us @INN_Resource for real-time news updates!
Securities Disclosure: I, Nicole Rashotte, hold no direct investment interest in any company mentioned in this article.