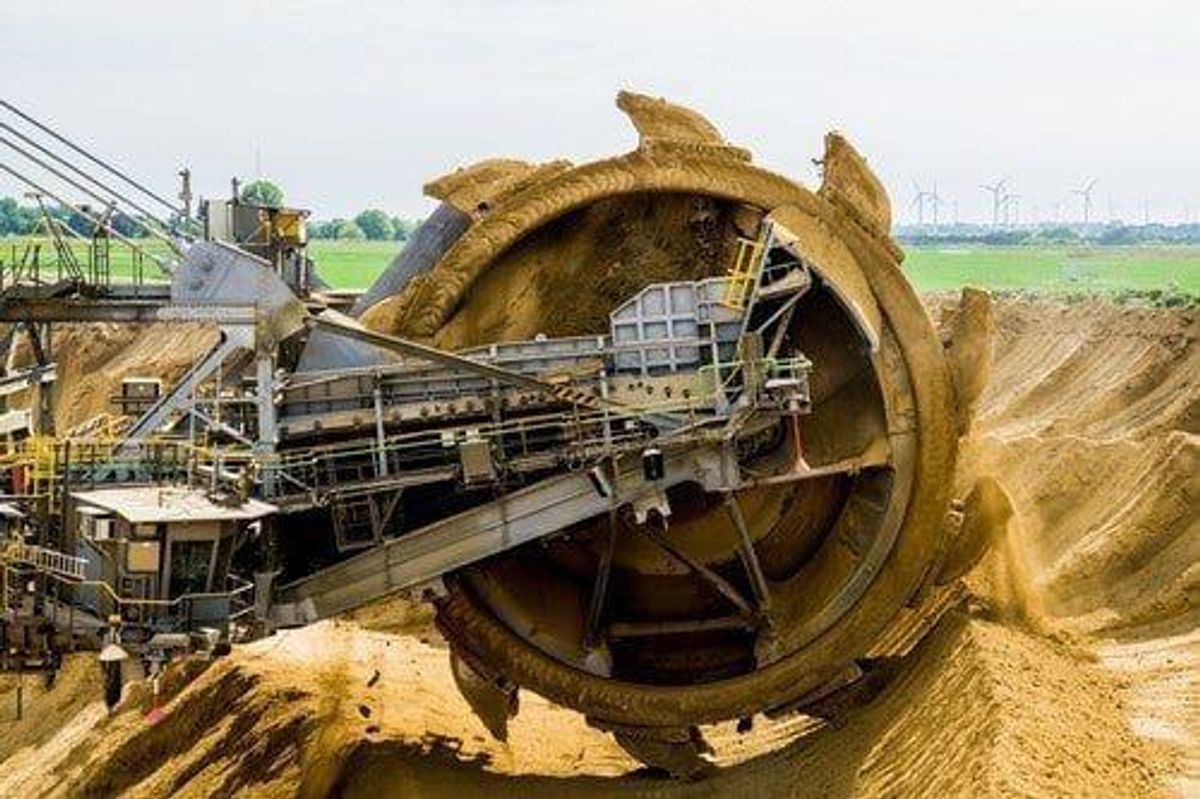 After years of curbing exploration spending in the face of challenging markets, mining companies are once again putting money into the ground.
After years of curbing exploration spending in the face of challenging markets, mining companies are once again putting money into the ground.
According to S&P Global Market Intelligence, global exploration spending for non-ferrous metals hit nearly $8 billion in 2017, up 14 percent from 2016 — the first increase in exploration budgets since 2012. And that figure is projected to increase by another 20 percent in 2018 on robust metals prices and a rosier outlook emerging for the industry as a whole. Gold exploration was the biggest winner in 2017, up 22 percent; however, base and batteries metals budgets also saw a substantial uptick.
The jurisdictions of Australia (15 percent), Canada (14 percent) and the US (8 percent) were home to the highest increases in exploration activity, totaling $5.55 billion. "We know that the juniors have endured the worst of the downturn since 2012, accounting for most of the 40 [percent] drop in the number of active explorers over the past five years. However, the surviving juniors made a strong comeback in 2017," said Mark Ferguson, associate research director, metals and mining, at S&P.
Yet many of those juniors are taking a cautious approach to how and where to allocate those exploration dollars. One strategy for mitigating risk and controlling costs is acquiring advanced-stage exploration projects located in established mining districts, and then applying the latest exploration techniques and new ways of thinking about geological models to turn around old discoveries and/or make new ones.
Benefits of previously explored projects
Finding the next big discovery on greenfield projects is becoming a much costlier and riskier prospect for junior explorers. Instead, some forward-thinking geological teams are setting their sights on advanced-stage exploration projects that were deemed uneconomic and suspended from further investigation.
Acquiring such a project has many benefits that can save a junior explorer time and money, including valuable assets such as an extensive database, technical reports, resource estimates and in some cases economic studies, permits and underground development work— representing millions of dollars of invested capital.
Access to such comprehensive exploration data offers a clear advantage in derisking many aspects of the project for both the company and its shareholders.
New geological models and innovations in exploration methods
When it comes to re-evaluating a previously explored project, well-established geological, geochemical and geophysical exploration methods still play a critical role. However, innovations in exploration methods and technologies have greatly enhanced the ability of geologists to design more successful exploration programs.
"Continuing advancements and innovations in exploration techniques are very important factors that have led to better detection, better modeling, greater efficiencies and in some cases, lower costs," Steve Roebuck, president and CEO of Enforcer Gold (TSXV:VEIN), told INN.
Sometimes thinking out of the box helps too. As an example, within Quebec's Abitibi belt the majority of the major gold mines are shear-hosted vein deposits associated with the major crustal-scale fault zones. While porphyry-related gold deposits are also recognized, historically the Abitibi was little explored for porphyry-type, bulk-tonnage gold deposits.
Porphyry deposits are amongst the world's major sources of gold and copper, making them prime targets for juniors and majors alike. These types of deposits are also highly attractive because they often represent the opportunity for large-tonnage, long-life and low-cost operations. Although they tend to be lower grade, advancements in open-pit mining and processing have greatly enhanced the economic feasibility of lower-grade deposits.
Case Study: Canadian Malartic
"The Canadian Malartic story is an excellent example of how the application of modern empirical ore deposit models to previously mined areas, even using old databases, can achieve success and lead to world class discoveries," said Robert Wares, vice president of exploration and resource development for Osisko Mining (TSX:OSK). Wares and his team saw potential for "Archean analogs to modern porphyry gold deposits, which by definition are large-tonnage, low-grade systems" at the then-historic Malartic.
Located in the prolific Abitibi gold belt of Quebec, historical production at the mine between 1935 and 1965 totaled 1 million ounces. Operations consisted of underground mining focused on narrow, higher-grade mineralized zones within a wider, lower-grade mineralized envelope.
When the Osisko team acquired the property, they also gained access to a large database that included records from previous mining operations as well as subsequent exploration work conducted in the 1980s by Lac Minerals. Through a digitized compilation and review of the data, Osisko was able to refine the geological model for the project.
Once considered an exhausted deposit, Canadian Malartic became one of Canada's largest gold mines in 2012 following a seven-year exploration and development program led by Wares. Agnico Eagle Mines (TSX:AEM,NYSE:AEM) and Yamana Gold (TSX:YRI,NYSE:AUY) acquired the Canadian Malartic mine in 2014 and created the 50/50 Canadian Malartic General Partnership, with production subject to a 5-percent NSR royalty to Osisko Gold Royalties (TSX:OR,NYSE:OR).
"A key factor in Osisko's success at Malartic was the application of a new ore model to the Abitibi: that of an Archean porphyry gold setting with the potential for a high-tonnage, low-grade deposit that would be amenable to open-pit mining," said Roebuck.
Roebuck and the Enforcer Gold team are using a similar strategy at the advanced-stage Roger porphyry gold-copper project. Also located in the Abitibi mining district, the project hosts the Mop-II deposit, which was historically evaluated for high-grade, narrow vein-type mineralization.
The Roger deposit has an extensive database of past exploration work, including over 54,906 meters of diamond drilling, 1,177 meters of underground development and a historical 2006 resource estimate. Enforcer recently completed its first drill program on the property with JV partner SOQUEM. The drilling focused on duplicating several historical holes for which core no longer exists and further tested the mineralization at depth. The program had every hole intersect its target and confirm the current interpretation used to develop a new 3D model of the deposit. Assay results from 2018 drilling are expected in June, and a new NI 43-101 resource estimate is targeted for completion in summer 2018.
"This next step is fundamental in the evolution of the project," said Roebuck. "The 2006 resource estimate was completed using a gold price of US$500 per ounce and was based on the concept of a higher-grade, vein-type deposit. Since that time, nearly 17,000 meters of drilling have been added to the deposit and a review of the data indicates there is significant potential to define high-tonnage, lower-grade mineralization that could be evaluated for its bulk-mineable potential."
The takeaway
Renewed optimism in the resource sector has junior companies feeling much more confident these days about expanding their exploration budgets. However, the challenge for all exploration companies is to target properties with the best chance for rapid discovery of deposits that have the potential for low-cost operations. One of the best strategies to meet this challenge involves the effective use of modern exploration methods and geological models and applying new thinking to reinterpret historical databases on advanced-stage projects.
This article was written according to INN editorial standards to educate investors.
Investing News Network websites or approved third-party tools use cookies. Please refer to the  cookie policy for collected data, privacy and GDPR compliance. By continuing to browse the site, you agree to our use of cookies.