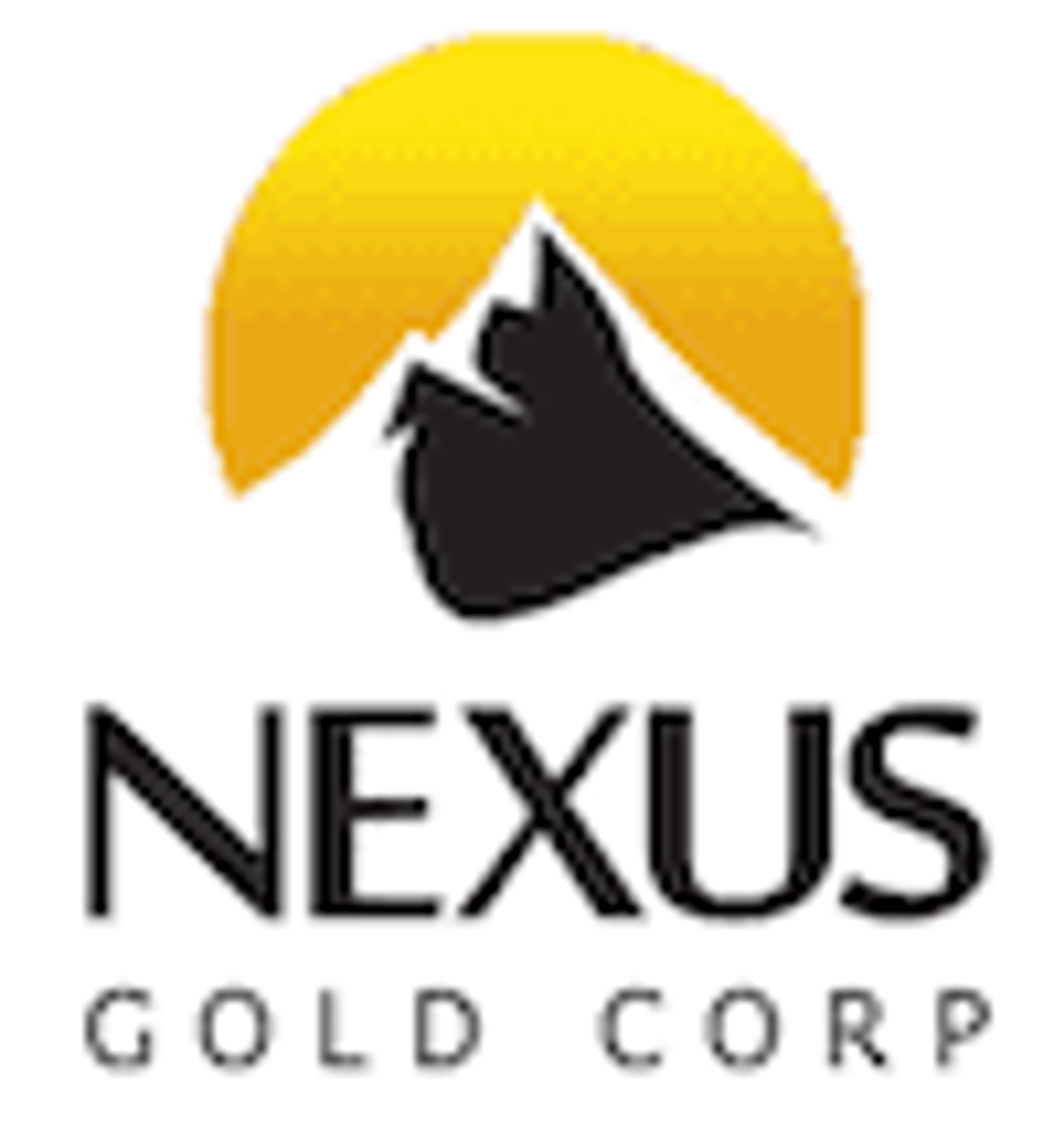 Vancouver, Canada / TheNewswire / January 24,2017 – Nexus Gold (TSXV:NXS; OTC:NXXGF; Frankfurt:N6E) is pleased to report that it has received gold assays from five further samples taken from its Niangouela gold project located in Burkina Faso, Africa.
Vancouver, Canada / TheNewswire / January 24,2017 – Nexus Gold (TSXV:NXS; OTC:NXXGF; Frankfurt:N6E) is pleased to report that it has received gold assays from five further samples taken from its Niangouela gold project located in Burkina Faso, Africa.
The Company's exploration team returned to the property in early January 2017 to further investigate the main quartz vein on the Niangouela permit. During this visit the Company's geologists recovered quartz vein material from two separate shafts currently being exploited by artisanal miners (orpilleurs).
Sample NG007, which was taken from material extracted from the eastern shaft and from a depth of approximately 60 meters, returned values of 403 grams per tonne gold. The sample consisted of several fragments of quartz vein material containing host rock inclusion, and containing steaks and blebs of coarse visible gold.
Sample NG008 was taken from the western shaft, 10 to 12 metres west of the eastern shaft. This sample consisted of a single large piece of primary quartz vein containing host rock inclusions and also showed a cluster of visible gold. NG008 returned values of 49.8 grams per tonne gold.
The samples were analysed by Actlabs Ouagadougou an independent ISO 9001 certified laboratory. Samples NG007 and NG008 underwent a metallic screen analysis whereby a representative 500 gram split is sieved at 100 mesh (149 micron) with assays performed on the entire +100 mesh and two splits (A and B in the table below) of the -100 mesh fraction. A final assay is calculated based on the weight of each fraction.
Sample
Au + 100 mesh
g/mt
Au – 100 mesh (A)
g/mt
Au – 100 mesh (B)
g/mt
Total Au
g/t
NG007
718
376
371
403
NG008
85.6
46
48.5
49.8
Three additional samples were collected and underwent conventional fire assaying at Actlabs. Sample NG009, a sample of sheared intrusive taken from the eastern shaft, returned 4.29 grams per tonne gold. Sample NG010, a sample of dump material consisting of sheared volcanic sedimentary rock, returned 0.113 grams per tonne gold. Sample NG011, from the primary quartz vein taken from a surface dump, returned 14.3 grams per tonne gold.
"These samples from the vein and elsewhere continue to confirm the presence of high grade gold at Niangouela," said President and CEO, Peter Berdusco. "We are seeing an abundance of visible gold and some significant assay values."
"The presence of visible gold is always encouraging and it will be really exciting to see what type and thickness of drill intercepts we uncover with a drill program" said Senior Geologist, Warren Robb.
The presence of coarse visible gold requires that the Company review the material it is analyzing in order to understand the size and the distribution of gold particles within the primary quartz vein. This information will assist the Company's geological staff in selecting the appropriate analysis technique to determine future grade and tonnage estimates.
The Company is currently planning a comprehensive diamond drill program to test the primary quartz vein at depth and along strike.
The Company also announces that it will grant 1,800,000 incentive stock options to directors, officers and consultants of the Company.The options will be exercisable at a price of $0.16 for a period of five years.The grant remains subject to the approval of the TSX Venture Exchange.
Read the full company profile.
About the Niangouela Gold Concession
The 178 sq km Niangouela gold concession is located on the Boromogreenstone belt (as is the Company's Bouboulougold concession), and is proximal to the Kalsaka deposit and the Sabce shear zone. It is accessible by road and has one major orpaillage (artisanal workings).
In December 2016 the Company conducted an 802m rotary air blast (RAB) drill program that delineated a 1,000-metre quartz vein and a 500-metre secondary strike, running oblique to the main vein. This vein has now been identified in trenches, artisanal workings and RAB drilling. It remains open in all directions. Two samples were collected at this time. Sample NG005 was taken directly from the primary quartz vein at 46m depth, accessed via an artisanal mining shaft. As reported in the January 11, 2017 company news release, this sample returned a value of 2,950 g/t gold. Sample NG006 was collected from the artisanal dumps of the sheared intrusive and returned a value of 23.9 g/t gold.
Historical exploration at Niangouela consists of 556 pits and 11 trenches, with numerous rock and soil samples. Previous programs have identified a zone which runs ENE and WSW in the south central part of the concession. This zone has returned gold in soil samples of up to 34 g/t Au. Rock samples have returned values of up to 18 g/t Au and trenching has returned values of 4.85 g/t Au over 10 meters. Historical assays of 5.93, 4.83 and 4.12 g/t Au over sample lengths of two metres have been returned from trenching over the vein. A qualified person has not taken steps to verify this data.
About Burkina Faso
Burkina Faso is a landlocked nation, located in West Africa. It covers an area of roughly 274,000 square kilometres and has an estimated population of more than 16 million people. The country has a stable political setting with a pro-mining and foreign investment stance. Burkina Faso is the fastest growing gold producer in Africa, and was the 4th largest gold producer in Africa in 2012. Eight new mines have been commissioned there over the past six years. The country has excellent geological potential. The Greenstone Belts that host all of the major deposits in Ghana and Cote d'Ivoire continue northward into Burkina Faso.Burkina Faso has undergone less than 15 years of modern mineral exploration, remaining under-explored in comparison to neighbouring Ghana and Mali; both of which host world-class gold mines in the same belts of Birimian rocks.
About the Company
Nexus Gold Corp. is a Vancouver-based gold exploration and development company operating in some of the world's premier mining districts. The Company is currently concentrating its efforts on two gold projects located in Burkina Faso, West Africa. The Bouboulou gold concession is a 38-sq km advanced exploration target where previous drilling has confirmed multiple zones of gold mineralization. The Niangouela gold concession is a 178-sq km project featuring high grade gold occurring in and around a primary quartz vein 1km in length. For more information on these projects, please visit the Company website at www.nexusgoldcorp.com.
Warren Robb P.Geo., Senior Geologist is the designated Qualified Person as defined by National Instrument 43-101 and is responsible for the technical information contained in this release.
On behalf of the Board of Directors of
NEXUS GOLD CORP.
Peter Berdusco
President and Chief Executive Officer
604-558-1920
www.nexusgoldcorp.com
Neither TSX Venture Exchange nor its Regulation Services Provider (as that term is defined in the policies of the TSX Venture Exchange) accepts responsibility for the adequacy or accuracy of this release. This news release may contain forward-looking statements. These statements are based on current expectations and assumptions that are subject to risks and uncertainties. Actual results could differ materially because of factors discussed in the management discussion and analysis section of our interim and most recent annual financial statement or other reports and filings with the TSX Venture Exchange and applicable Canadian securities regulations. We do not assume any obligation to update any forward-looking statements, except as required by applicable laws.
Connect with Nexus Gold (TSXV:NXS; OTC:NXXGF; Frankfurt:N6E) to receive an Investor Presentation.
Investing News Network websites or approved third-party tools use cookies. Please refer to the  cookie policy for collected data, privacy and GDPR compliance. By continuing to browse the site, you agree to our use of cookies.