McEwen Chief Owner Retains Good Humor in Tough Market
"Results [at El Gallo 1] were nothing short of awful," said Chief Owner Rob McEwen in a Monday conference call. However, he's confident that McEwen Mining will be able to turn its fortune around in the coming quarters.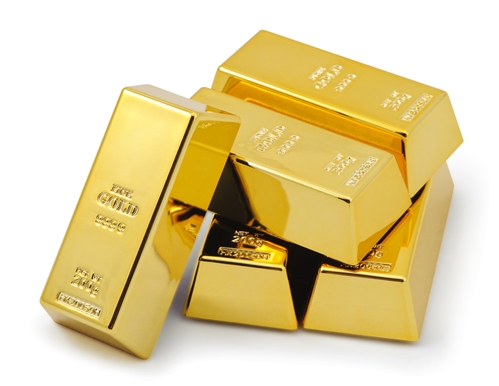 The share price of gold and silver producer McEwen Mining (TSX:MUX,NYSE:MUX) took a big hit Monday after the release of the company's Q3 operating and financial results.

On the TSX, the company's share price sank 13.75 percent, ending the day at $1.38, while on the NYSE it dropped 12.77 percent, finishing at $1.23. McEwen is down 33.65 percent year-to-date on the TSX and an even bigger 37.24 percent on the NYSE.
It's fairly clear what sent investors running. The company recorded a net loss of $13 million, or $0.04 per share, during the quarter, an abrupt turnabout from the year-ago quarter, when it earned $3.3 million, or $0.01 per share. As Chief Owner Rob McEwen explained in a conference call Monday, that's because "results [at El Gallo 1] were nothing short of awful."
Specifically, the company states in its release, the El Gallo 1 mine, which is located in Mexico, was hit by "severe rainfall that resulted in lower ore production from the mine and lower crusher throughput." The Argentina-based San Jose mine, in which McEwen holds a 49-percent interest, also suffered from lower grades, but production there was as the company expected.
All in all, the company put out 30,642 gold equivalent ounces during the quarter, with 23,811 coming from San Jose and 6,831 coming from El Gallo. Gold equivalent total cash costs and gold equivalent co-product all-in sustaining costs came to $1,009 and $1,448 per ounce, respectively.
The bright side
Despite the company's poor performance, McEwen's chief owner reacted with good humor, commenting in today's press release, "[o]uch, this really hurts! What an incredibly ugly market and share price."
He added, "[t]hankfully it feels like we are close to the bottom with lots of upside ahead. During my career, I have experienced four vicious price corrections in the precious metal markets, and every one has been followed by an explosive upward surge in the share prices of precious metal companies. I believe the current market represents an outstanding time to buy our shares and those of other gold producers and explorers."
The company also highlighted on Monday that it has "reached the high-grade zone at El Gallo" and expects to put out "significantly better" results not only in Q4, but also in 2015 and 2016. In addition, its cash and liquid assets sat at $19 million as of September 30, with $11 million worth of a VAT refund from the Mexican government still owing. Finally, McEwen believes that with the back-in right now removed from its Los Azules copper project, the asset will become "more attractive and marketable to potential joint venture partners and investors."
Despite McEwen's poor results this past quarter, it's refreshing to see a company executive react with candor. It's also refreshing to see a company with a clear plan to overcome obstacles. It will be interesting to see whether McEwen's openness ultimately convinces investors to stick around in hopes of more positive share price action.
Securities Disclosure: I, Charlotte McLeod, hold no direct investment interest in any company mentioned in this article.