Keith Barron of Fruta del Norte Fame is Back in Ecuador - This is What He's Up To
Apr. 04, 2017 04:15PM PST
Precious Metals
Barron is at the helm of Aurania Resources, and this time he's looking for lost 16th-century gold settlements.
Exploration geologist Keith Barron is best known for discovering the colossal Fruta del Norte gold deposit in Ecuador, but if his new venture is successful he may soon have another claim to fame. 
Barron is now at the helm of Aurania Resources (TSXV:ARU), and it won't be long before the company begins work at the Lost Cities project, also in Ecuador. His goal is a lofty one: to find Logroño de los Caballeros and Sevilla del Oro, two settlements that produced gold during the 16th century but have since been lost.
While searching for lost gold might sound like something out of a storybook, Barron has made it clear that Lost Cities is a serious project that Aurania will be approaching in a careful and well-considered manner. "We're an exploration company for minerals," he told the Investing News Network. "Our main focus is obviously to find mineral deposits."
That said, there's no denying that the Lost Cities project's long and unique history will play a sizeable role in the way Aurania approaches exploration at the project. Indeed, it already has. Barron and the rest of the team at Aurania have done a huge amount of research on Logroño de los Caballeros and Sevilla del Oro, and in the next few months they'll begin to act on the information they've found.
Read on to learn more about the Lost Cities project and why Barron believes it has incredible promise.

Ecuador's seven lost cities
The story of the Lost Cities project arguably starts all the way back in 1981 with the discovery of Nambija, another lost Ecuadorian gold settlement that was active during the 16th century. Found in 1981 by a group of hunters, it almost immediately became a hub for artisanal miners — months after it was uncovered 25,000 of these miners were working there, divided across 75 different operations.
Their efforts led to the production of 2.7 million ounces of gold between 1981 and 2000, but that output came at a high cost. An unknown amount of gold was sold on the black market and the government received little tax revenue from any operations.
Perhaps worst of all, the area was left in very rough shape environmentally. Nambija is currently the most polluted site in the world in terms of mercury, and today it still has unstable underground workings, along with open sewers and holes. "There was never any infrastructure built at Nambija. There's still raw sewage flowing down the center of the streets," said Barron.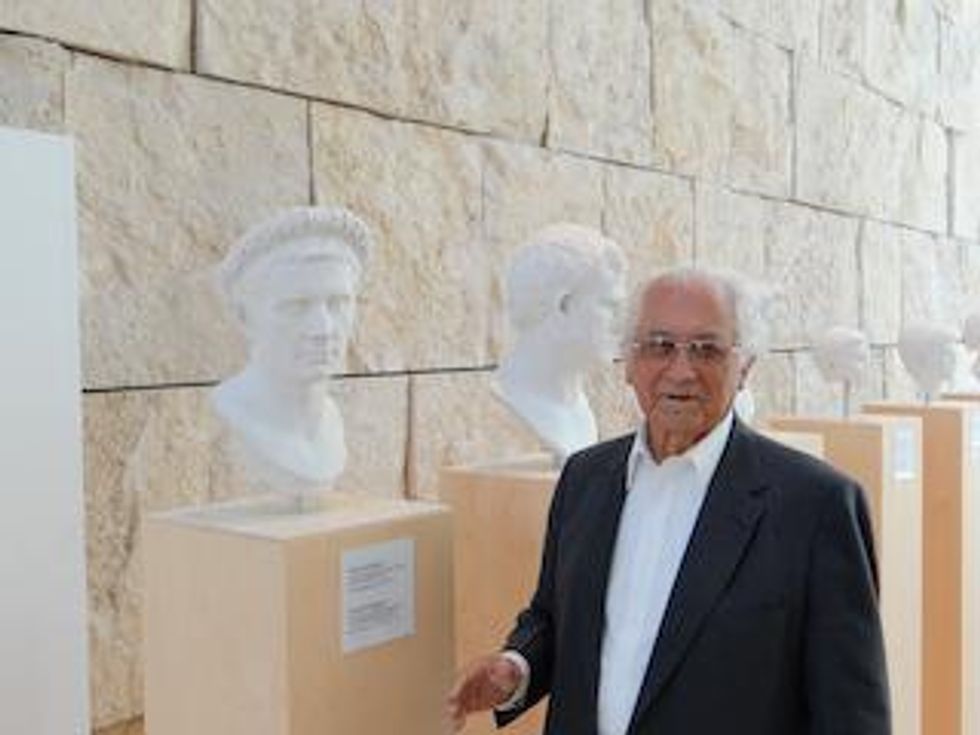 Professor Octavio Latorre. Photo courtesy of Aurania Resources.
The incident spurred the government of Ecuador to take action. Nambija was known to be one of seven gold settlements that had been "lost" over the centuries, and while four others had been found, two — Logroño de los Caballeros and Sevilla del Oro — were still missing.
Soon after Nambija was uncovered, the government assembled a team of historians to comb through the country's archives in order to find and responsibly mine those two sites. "The government thought if they could secure [the other two sites] for the state before they were found by artisanal miners, then it wouldn't end up a chaotic mess," Barron explained.
Professor Octavio Latorre, a historian, archivist and world authority on the Amazon region's earliest maps, was one of the members of the team the government put together. Unfortunately, a change in government meant the team's efforts to find Logroño de los Caballeros and Sevilla del Oro were cut short. But when Latorre and Barron crossed paths in Ecuador in 1998, the hunt began again.
The archival hunt begins
Latorre told Barron about Logroño de los Caballeros and Sevilla del Oro, as well as Ecuador's other five gold settlements. He had continued researching them after the government project he was involved with came to an end, and Barron was intrigued — so intrigued, in fact, that Latorre was able to convince him to begin an exploration program in the country.
The program started up in January 2001, but it wasn't long before it switched focus. Barron and his team discovered "intensely altered breccias" in outcrop near Alto Machinaza in the Cordillera del Condor, and after pursuing numerous gold and copper discoveries ultimately found Fruta del Norte in 2006. Aurelian Resources, the company Barron was then leading, was acquired by Kinross Gold (TSX:K,NYSE:KGC) two years later.
It's been almost 10 years since then, but Barron hasn't forgotten Logroño de los Caballeros and Sevilla del Oro. In that time, he and Latorre have continued their hunt for the settlements, albeit in a different way than most miners do exploration work — they've been combing through historic documents, including correspondence, annual reports and accountancy records, in the hopes of finding information that will point them in the right direction.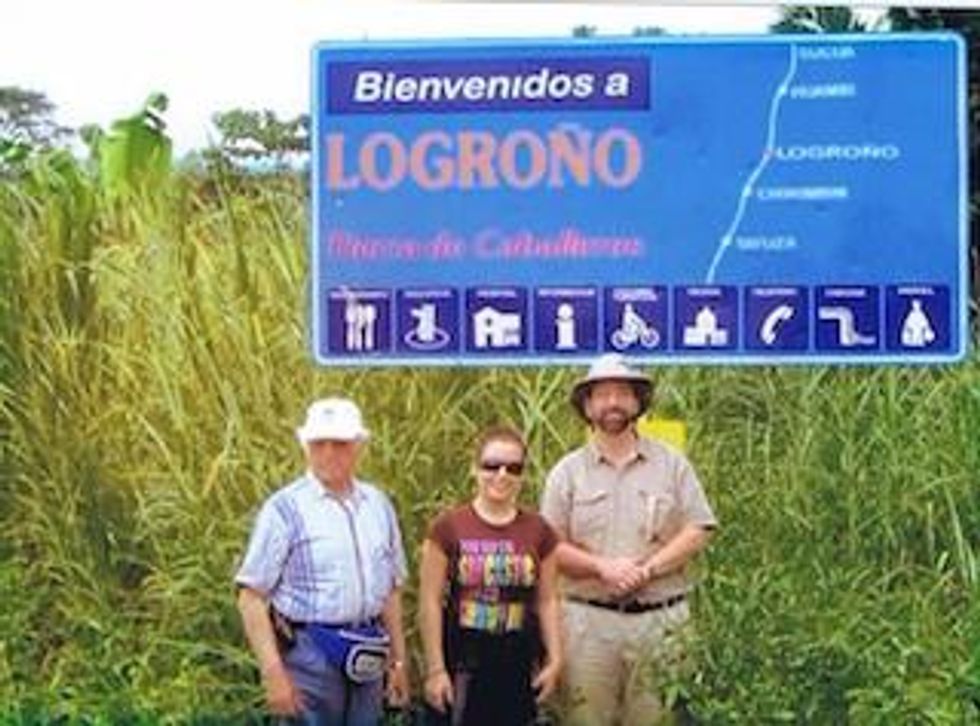 Keith Barron. Photo courtesy of Aurania Resources.
It hasn't been a walk in the park. For one thing, Barron and Latorre have had to sift through an enormous number of documents. Many come from the Archive of the Indies in Seville, Spain, which is the main repository of documents from the Spanish Colonial era; they had professional archivists search and transcribe the information they needed. Barron and Latorre also did their own personal searches of other archives, including the manuscript section of the Apostolic Library of the Vatican.
For another, the data they've been able to find is often incomplete and contradictory. "If it were complete, these things wouldn't still be lost," Barron quipped. "A lot of the documents have got holes in them, they're illegible in places, they've been water damaged, they're torn. It's a bit of a task."
He added, "the other thing that you have to confront is that occasionally they contradict each other. They were written at different times by different people [with] different points of view." What's more, 16th-century geographical information is not on par with today's standards. "The various maps we have and descriptions are all by dead reckoning. Usually it's a case of how many leagues a man can walk in a day, how far a horse could walk in an hour — very subjective measurements of distance," said Barron.
Despite those challenges, Barron now believes he and Latorre have now gathered enough information to move forward at the Lost Cities project. "Everything's looking really good," he said.
Aurania's next steps
It also helps that Ecuador recently became much more hospitable to mining than it has been in recent years. "There was a moratorium on the stake and property in Ecuador for seven years," Barron explained. "It was removed last PDAC, so just over a year ago. I applied in March of 2016, and it took right up until the very end of December to be granted." He added, "things are just hot off the press. We rolled my private company that held the property into Aurania on March 2.
Since then, Aurania has gone on to launch a $6-million brokered and non-brokered private placement. The financing is being co-led by Maison Placements Canada and Red Cloud Klondike Strike, an exempt market dealer whose goal is to allow the greatest number of investors possible the opportunity to participate in the fundraising. Unsurprisingly interest has so far been high.
Funds should be secured soon, and from there Aurania will begin a summer exploration program at the Lost Cities project. "We're not just going to wander haphazardly through the jungle looking for marble columns sticking out of the ground. People have done that in the past," said Barron. Instead, what he's got planned is a methodical exploration program.
"Firstly we're going to do an airborne radiometric and magnetic survey over the entire property position. That will pop out the copper porphyries," he explained. "What we're looking at is the northern continuation of the mineral belt that hosts things like Fruta del Norte and three porphyry coppers that are in pre-production now by … Chinese national companies. It's a very well-endowed mineral belt."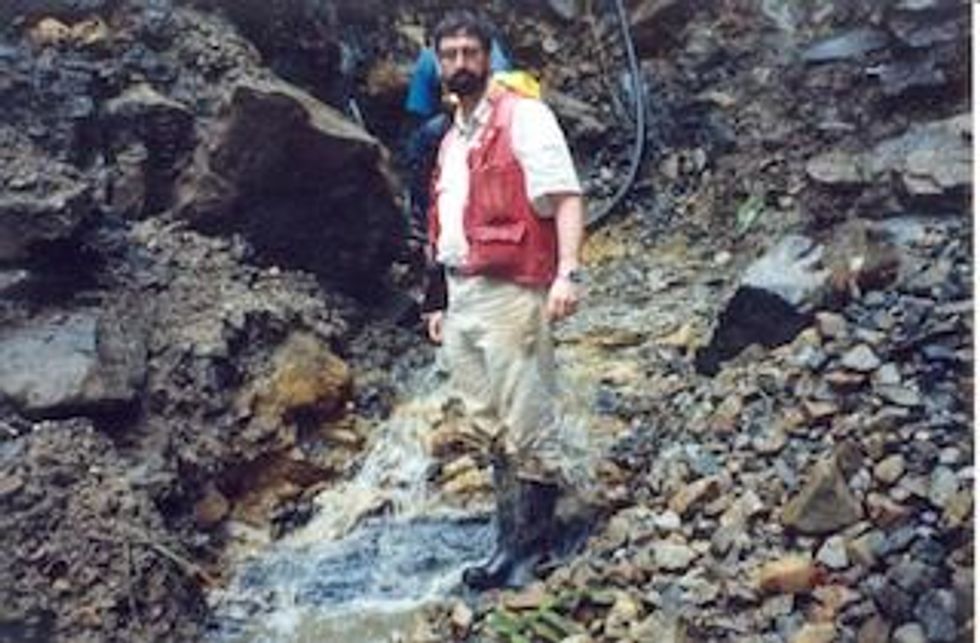 Keith Barron. Photo courtesy of Aurania Resources.
Barron also noted, "the gold systems are a smaller target, and we will use stream sediments to locate them." The idea is to get clay from the sediments, and then see if the clay has picked up any metal ions. "It's a very sensitive technique … if people have disposed of their waste in the drainage, you will pick it up. If there's any erosion of gold vein systems and shedding into that drainage, you also pick it up," he said.
That technique will be employed across the whole project, and Barron expects it to be effective. "At the end of the day, assuming Logroño de los Caballeros and Sevilla del Oro are on the property, we will find them," he said. "I figure that the Spaniards found placer gold in the drainages, then followed it up to the source, much like we would do today. But we don't know for sure … whatever it is, we expect to find it in the course of our work."
Aurania will follow up on anomalies as they're generated. "Both the stream sediment ones, the magnetometer and airborne surveys," said Barron. He believes that the company could have drill targets as early as November of this year.
All in all, it looks set to be an exciting year for Aurania. As of April 4, the company's share price was up an incredible 308.2 percent year-to-date, and further gains seem inevitable if Barron ends up being correct about the Lost Cities project. As he said, "it's really coming together right now."
Don't forget to follow us @INN_Resource for real-time news updates!
Securities Disclosure: I, Charlotte McLeod, hold no direct investment interest in any company mentioned in this article.
Editorial Disclosure: The Investing News Network does not guarantee the accuracy or thoroughness of the information reported in contributed article. The opinions expressed in these interviews do not reflect the opinions of the Investing News Network and do not constitute investment advice. All readers are encouraged to perform their own due diligence.
Investing News Network websites or approved third-party tools use cookies. Please refer to the cookie policy for collected data, privacy and GDPR compliance. By continuing to browse the site, you agree to our use of cookies.