Gold's Impact on the Global Economy: $210 Billion
The gold sector contributed $210 billion in 2012, an amount equivalent to the GDPs of Ireland, the Czech Republic or Beijing.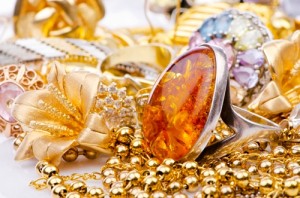 While gold so far this year has failed to capture the imaginations of investors, the precious metal's impact on the world economy is significant, particularly for developing nations.
That, in a nutshell, is the conclusion of a recent report by The World Gold Council, which commissioned consulting firm PwC to analyse the direct economic contribution of gold in the world's major gold producing and consuming countries.
The report is the first to take into account the entire value chain of gold, including gold mining, refining, fabrication and consumption, in order to understand the role that gold plays in economic development.
PwC found that the gold sector contributed more than $210 billion in 2012, an amount equivalent to the GDPs of Ireland, the Czech Republic or Beijing.
The world's 15 largest gold-producing countries generated US$78.4 billion and employed an estimated 529,000 people last year.
Of the total gold supply of 4,477 tonnes, two thirds came from mining, with the other third, perhaps surprisingly, coming from recycled gold. PwC estimated the total value of gold recycling to be between $23.4 billion and $27.6 billion.
On the demand side, jewelry accounted for nearly half, 43 percent, with total jewelry fabrication and consumption across the top 13 gold-consuming nations estimated at $69.8 billion — an amount equivalent to the GDP of Bangladesh.
Bars, coins, and gold-backed ETFs represented 35 percent of demand, central bank purchases 12 percent, and gold used in manufacturing processes amounted to 10 percent.
One of the most interesting findings of the report relates to gold's impact on developing nations. While gold mining generates about $8 billion in gold-producing nations Australia, Russia, Peru and the United States, it represents a whopping 15 percent of GDP in Papua New Guinea, 8 percent in Ghana, and 6 percent in Tanzania.
Gold mining in developing countries is also a significant source of exports and foreign exchange. According to the report, in Tanzania gold exports represented about a third of all merchandise exports, while in Ghana and Papua New Guinea, gold represented 21 percent.
Developed nations were most important as destinations for gold investments. In 2012 Canada received $2.6 billion, the United States $2.5 billion, and Australia $2.3 billion, says PwC.
While gold's direct impact on the global economy is big, its total economic contribution would be considerably larger if all global mining activity were included. For example the report does not count employment in artisinal gold production or indirect employment attributable to gold mining.
"If one were to add in the indirect value created by the gold industry, the value delivered would likely be significantly larger; indeed quantifying this 'multiplier effect' would merit its own research report," said Randall Oliphant, executive chairman of New Gold Inc. (TSX:NGD, NYSE:NGD) and chairman of the World Gold Council.
The full report can be downloaded by clicking on the link here
Securities Disclosure: I, Andrew Topf, hold no direct investment interest in any company mentioned in this article.