Spot gold prices regained lost ground Monday, snapping the metal's recent losing streak. Gold has fallen 5.7 percent this month, the worst start to a year since January 1997 when the metal dropped 6.3 percent.
By Leia Michele Toovey- Exclusive to Gold Investing News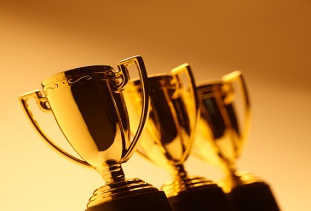 Spot gold prices regained lost ground Monday, snapping the metal's recent losing streak. Gold has fallen 5.7 percent this month, the worst start to a year since January 1997 when the metal dropped 6.3 percent. Gold has posted impressive gains every year over the past decade, reaching a record of $1,432.50 an ounce on Dec. 7 2010.
Spot gold rose by 0.7 percent to $1,351.04 an ounce by 0306 GMT, after dropping to a two-month low of $1,337.5. Gold for February delivery settled on Jan. 21 at $1,341, the lowest closing price since Nov. 17. Gold for February delivery added $5.50 to $1,346.50 an ounce at the Comex division of the New York Mercantile Exchange, and traded in the range of $1,352.40 to $1,343.
Gold is losing safe-haven appeal as fears over the euro zone's economic stability are easing. The euro was at a two-month high Monday, after upbeat data from Germany showed business sentiment rose to its highest level in 20 years. Analysts claim that economic optimism influenced downside will be limited, as inflation fears will soon come into play. Both economic uncertainty and inflation are positive for gold prices.
Pushing euro political sentiment in the opposing direction, instability in Ireland may have also factored into gold's ascent. Ireland's two main opposition parties Monday called on the Fianna Fail-led minority government to fast-track crucial legislation underpinning the country's international bailout and dissolve parliament by Friday to facilitate a general election in February. Gold is considered a refuge amid political turbulence because it isn't as linked to industrial production as other assets like oil, copper and equities.
Holdings in the SPDR Gold Trust, the world's largest gold-backed exchange-traded fund, jumped 1.6 percent to 1,271.769 tonnes. This was the first rise in about two weeks, and biggest rise in more than seven months. The holdings increase signals return of interest from some investors, who saw the $1,340 level a solid support and expected gold prices to rise further in an improving economy.
Hedge funds are unloading bullish bets on the metal's recent price slide. Gold holdings have plunged for three straight weeks, dropping 21 percent since the end of December, Brian Hicks, who helps manage $1 billion in the Global Resources Fund at U.S. Global Investors Inc. in San Antonio, voiced "The slide in gold and silver may not last. Prices may rebound on concern that Europe's debt crisis will spread, and that record-low U.S. interest rates and the biggest budget deficit ever will fuel inflation. Prices are close to a short-term oversold area."
Company news
Rare earths miner Arafura Resources Ltd. (ASX:ARU) has agreed to sell a gold exploration project to Global Mineral Resources Company. Arafura announced that it had signed a sale agreement to sell its Mt Porter-Frances Creek gold project. Under the deal Arafura will receive $1.5 million in cash, 7.5 million fully paid shares in Global and 7.5 million options in the company, exercisable at 25 cents each. Global Mineral Resources Company plans on listing on the Australian Securities Exchange mid-year, after the transaction has settled. Mt Porter-Frances Creek, located in the Northern Territory of Australia, has an indicated and inferred gold resource of 34,200 ounces.
Freeport-McMoRan Copper & Gold Inc. (NYSE:FCX), the world's largest publicly traded copper producer, reduced its 2011 copper and gold sales forecasts because of lower projected output from its open-pit Grasberg mine in Indonesia. Copper sales will be 3.85 billion pounds and gold sales will be 1.4 million ounces this year. Freeport forecast in a Nov. 22 presentation that 2011 copper sales would be 3.9 billion pounds and gold sales would be 1.5 million ounces. Freeport's revised full-year forecasts indicate a 25 percent decline in gold sales, in the midst of record prices, pushing Freeport to expedite the mine's expansion. The company also reported fourth-quarter profit that topped analysts' estimates. Net income climbed 60 percent to a record $1.55 billion, or $3.25 a share, from $971 million, or $2.15, a year earlier. Earnings excluding debt costs were $3.26 a share, beating the $2.98 average estimate. Sales gained 22 percent to $5.6 billion from $4.61 billion.
Toronto based Caledonia Mining Corp. (TSX:CAL) expects their Zimbabwe gold mine to reach its 40,000-ounce target in 2011, after producing 39,670 ounces in 2010. The increase in the production rate at its Blanket mine in southwestern Zimbabwe follows the commissioning of its No. 4 shaft expansion project at the end of September.