Gold Price Jumps as Fed Leaves Rates Steady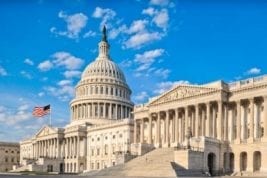 The gold price rose as high as $1,131.70 per ounce on Thursday after the US Federal Reserve announced that it will not be raising interest rates.
The gold price rose to $1,131.70 per ounce on Thursday just after the US Federal Reserve announced that it will not be raising interest rates. The US central bank made the decision at a two-day meeting that concluded at 2:00 p.m. EST.
Investors were cautious prior to the end of the meeting, with the gold price largely trading between $1,105 and $1,110 until midway through Wednesday. At that time, the metal rose to $1,123.70 before dropping off to the $1,115 range Thursday morning and early afternoon.
Prior to the meeting's end, Kitco's Jim Wyckoff said that there was "no consensus among traders and investors on whether the Fed will or won't make an interest rate hike for the first time in several years." However, he also noted, "there seems to be a growing sense the Fed will make a rate hike at this meeting."
That sentiment was echoed by Caroline Bain, an analyst at Capital Economics. She told Reuters prior to the meeting's conclusion, "[i]t is a very close call — we think that going into the meeting, the outcome is undecided. But relative to the market, we have a higher expectation that the Fed will hike rates this evening."
Gold-focused investors have long been waiting for the Fed to raise interest rates, and initially the expectation was that a hike would likely hurt the metal's price. However, as the rate rise has been pushed further out, the likelihood of it having a big impact on the gold price has lessened.
As Bain explained to Reuters, a rise at this point in time would probably result in some short-lived price weakness — but not too much. That's because "the gold market has now largely adjusted to the prospect that the Fed will start to raise rates by end-year." On the flip side, the Fed's Thursday decision not to raise rates may have a brief positive impact on the gold price, but that's about it. As Reuters states, "the upside for gold [will] be limited as the move [will] create more uncertainty over the timing of an eventual rate hike."
The Fed's next meeting is scheduled for October 27 to 28. The central bank has indicated that it still plans to raise rates this year.

Company news
Monday saw Sabina Gold & Silver (TSX:SBB) announce the results of a feasibility study for its Nunavut-based Back River gold project. It points to a post-tax IRR of 24.2 percent, a NPV of C$480.3 million and a payback period of 2.9 years. The study assumes a gold price of US$1,150 per ounce and an exchange rate of $0.80 for the Canadian dollar; it is the second feasibility study completed for Back River, and in contrast to the first one looks at a 3,000-tonne-per-day operation rather than a 6,000-tonne-per-day operation.
"We believe this FS demonstrates that Back River is one of the best gold development projects in our sector. At ~6 grams Au per tonne, I believe it contains the highest grade undeveloped open pits in North America," said President and CEO Bruce McLeod.
Also on Monday, Golden Predator Mining (TSXV:GPY) completed a tightly spaced Rotary Air Blast drill program, noting that it was able to confirm gold mineralization ahead of bulk sampling at the Sleeping Giant vein, located at its Yukon-based 3 Acres project. Highlights include hole 3ARAB15-11, which intersected 333.5 g/t gold over 2.5 feet from surface, and hole 3ARAB15-05, which intersected 234.5 g/t gold, also over 2.5 feet from surface.
On Tuesday, Pretium Resources (TSX:PVG,NYSE:PVG) revealed a US$540-million financing package with Orion Mine Finance Group and Blackstone Tactical Opportunities. At closing, the company will gain immediate access to US$340 million, with that money being put toward an underground mine at the Brucejack project.
Pretium also said that its board of directors has approved a production decision for Brucejack. Construction there will now start, with commercial production expected in 2017.
For its part, Strategic Metals (TSXV:SMD) on Tuesday put out more results from a recently completed, nine-hole diamond drill program at its Yukon-based Hopper project. Highlights include 43.6 g/t gold over 1 meter, 0.17 percent copper over 162.5 meters and 2.4 g/t gold and 1.03 percent copper over 4.48 meters.

The same day, Barkerville Gold Mines (TSXV:
BGM
)
discovered
a new high-grade gold horizon 500 meters east of the Bonanza Ledge open pit. Significant assays from the new horizon, dubbed KL, include 8.38 g/t over 1.77 meters (including 11.95 g/t over 0.79 meters), 13.47 g/t over 0.52 meters and 6.09 g/t over 0.95 meters. Those assays were all found in hole BGM-15-022.
Wednesday, Klondex Mines (TSX:
KDX
,OTCQX:KLNDF) released
mineral resource updates
for its Nevada-based Fire Creek project and Midas mine. Fire Creek now has a measured and indicated resource of 473,300 gold equivalent ounces, up 13 percent net of depletion; its inferred resource sits at 441,500 ounces, up 22 percent net of depletion. Meanwhile, Midas now has a measured and indicated resource of 561,600 gold equivalent ounces, up 7 percent net of depletion. The mine's inferred resource stands at 267,500 gold equivalent ounces, down 8 percent net of depletion.
Securities Disclosure: I, Charlotte McLeod, hold no direct investment interest in any company mentioned in this article.