Gold Mining Companies in British Columbia: Major Producers
A brief overview of the history of gold mining in British Columbia, Canada and three notable companies operating there.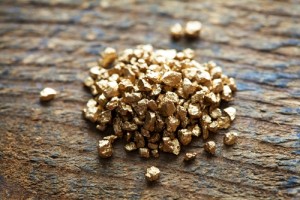 This article was first published on Gold Investing News on May 8 2013.
Part of a series.
Gold was initially discovered in Canada in Quebec, in 1823. However, it was the discovery of gold in the sands of the Fraser River in Eastern British Columbia that triggered the Cariboo Gold Rush in 1860. This rush, occurring in the wake of rushes in California and Australia, drew prospectors west, past the isolated Cariboo Mountains to Williams Creek, establishing it as the center of mining operations in the area.
Gold production across Canada remained low through the first part of the 20th century until changes in international monetary policies lead to a spike in gold prices in the late 1970s. As discoveries and developments sprang up across the country, Canada had found a renewed economic importance in gold production. By the 1990s, gold production had reached 150 tonnes per year. About 90 percent of gold production in Canada comes from hard-rock underground and open-pit mines, while the rest comes from base metal mines and placer mining.
British Columbia has seen a resurgence in its mining industry over the last decade, increasing by 25 percent between 2010 and 2011 alone. Gold accounted for $154 million in net revenues for 2011.
Companies to watch in 2013
New Gold (TSX:NGD,AMEX:NGD) is an intermediate gold mining company that mines in British Columbia and other parts of Canada. New Gold also has mining projects in the United States, Mexico, Australia and Chile. The company is forecasting between 440,000 and 480,000 ounces of gold production for 2013 since acquiring 100 percent of the Blackwater project near Prince George, British Columbia in June 2011. The company is also in production on New Afton, west of Kamloops in Southern British Columbia. The mine is expected to produce 85,000 ounces of gold over its lifetime.
Imperial Metals (TSE:III) is a Vancouver-based mining company active in exploration, development, mining and production of base and precious metals. The company currently has one gold development property in the works in Canada and one in the United States. The Red Chris copper-gold property is located in Northwest British Columbia and is solely owned by Imperial. 2012 saw a 103-percent increase in mineral resource in this property. Sterling mine began operations in April 2012
Taseko Mines (TSX:TKO,AMEX:TGB) owns several mines in British Columbia, including the New Prosperity copper-gold project, which consists of 60 mineral claims, and the Harmony gold project, which is comprised of 40 mineral claims along the northwestern coast of British Columbia. The company reported a gross profit of $13.2 million in the first quarter of 2013, putting it on track to match the $51.7 million gross profits of 2012.