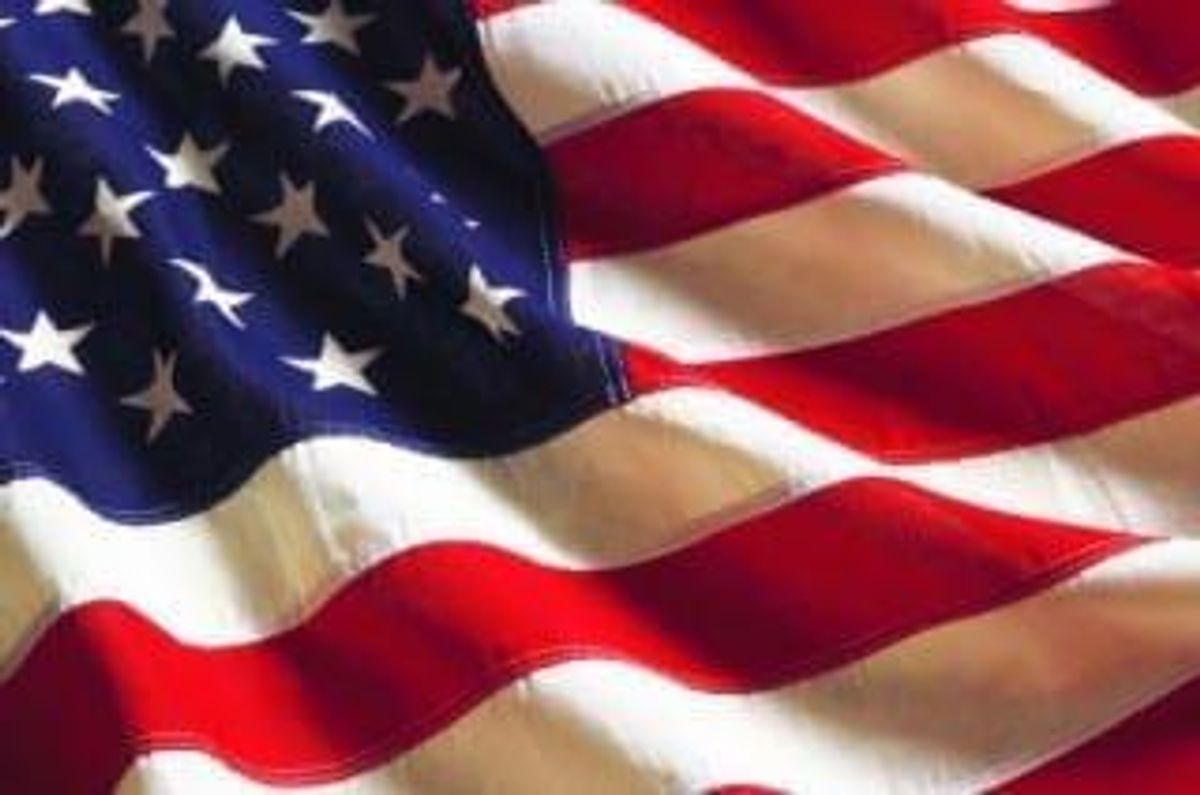 Gold is considered a safe-haven asset that investors flock to in times of uncertainty. How is the presidential election affecting the gold price?
A year ago the gold price was hovering just under the $1,100 per ounce and has since boosted well over the $1,300 per ounce as a result of Brexit. Since then, the gold price has cooled off–most recently, as a result of the Chinese markets being closed in early October and fears of the Federal Reserves raising interest rates. 
On that note, the gold price in an election year–and in the days leading up to the election–has historically dropped, and this year is showing to be no different. The yellow metal suffered its biggest one-day percent loss in five weeks on Monday (November 7), although it is still hovering between the $1,280-$1,290 per ounce mark.
To put things in perspective, back in the spring 2008, the gold price was roughly $1,000 an ounce. By the time the election came around in November, it fell to $740.  This year is a little bit different; although the gold price has dropped closer to the election, it's still up over 20 percent year-to-date. This suggests investors are fearful of the outcome.

Gold as a safe haven asset
It's well-known that gold is considered a safe-haven asset, especially during times of uncertainty. Take, for example, the Brexit vote: as mentioned above, the gold price soared well above $1,300 an ounce after England voted to leave the European Union.
Th presidential election has been no exception. The volatility of the gold price throughout the latter half of 2016, according to the Wall Street Journal, has ended a "long period of calm, encouraged by economic stimulus from the world's central banks."
In the same vein, Joseph Innace, metals content director at S&P Global Platts, said in an interview with MarketWatch the more uncertain the climate, "the more of a safe-haven asset gold becomes, and gold prices tend to rise."
In an interview with the Journal, Peter Kocubinski, manager of the commodity investment team at HP Morgan, said during times of high volatility–such as an election period–that traders may be pay higher prices for assets as a safety precaution.
"The volatility has increased quite a bit over the last couple weeks," he said in the interview. "That benefits a long position in options."

 Gold price up or down?
On that note, whomever comes out as the President also has analysts speculating which way the gold price will move: Wayne Gordon, executive director for commodities and foreign exchange at the UBS Group said in a Bloomberg interview that if Trump were to be elected, the gold price could go upwards of $1,400 per ounce.
"If Hillary Clinton is elected, we think gold can probably fall by $20, $30. So the clear skew in this trade is to the upside," he added.
Of course, there are a number of predictions out there suggesting where the price will go depending on the result: while many of them vary, most of them are unanimous in that if Trump is elected, the gold price will go up. As mentioned, some are suggesting the gold price will reach $1,400 an ounce with Trump as president, while analysts at HSBC are predicting the price could go as high as $1,500 an ounce.
If Clinton wins, it's believed the price will go down. Reuters reported that polls show Clinton is leading in the day before the election. What's more, the news that she will not face criminal charges over her private email server contributed to the gold price dropping on Monday.
Joshua Rotbart, managing partner at J. Rotbart & Co in Hong Kong, echoed sentiments of the gold price going down with a Clinton victory. "If Clinton wins, there's going to be a further correction in prices and gold may even go down to $1,250," he told Reuters.
Regardless of the outcome of the US election, gold investors are advised that there will be a "tremendous amount of volatility" no matter who is elected. Furthermore, next year is a post-election year, and gold generally performs weak the year following an election.
Don't forget to follow us @INN_Resource for real-time news updates.
Securities Disclosure: I, Jocelyn Aspa, hold no direct investment interest in any company mentioned in this article.

---
**This article was originally published on the Investing News Network on August 29, 2012. Please read above for new content.**
Investors will likely remember that it was about a year ago that gold hit a $1,900 peak. Since then it has been a bumpy ride for the metal. On Tuesday, gold was at about $1,666 an ounce. Weak prices have been blamed on a number of factors — from lack of demand in India and China to the European debt crisis — but there may be another explanation: the upcoming US election.
Gold prices generally languish in the year leading up to a US presidential election, said Terry Hanlon, president of Dillon Gage Metals (DGM), a bullion dealer.
In a note published last week, the company reminds investors that in March 2008 gold prices rose to over $1,000, but dropped to $740 in November when the elections took place.
"Not only do incumbent presidents try to keep the public focused on good economic news" — which is not good for gold, writes Hanlon — "but the White House also typically tries to jawbone the price of gasoline downward to keep inflation in check."
Poor economic data and inflation are two major drivers for gold. Individuals who cite the connection between lower gold prices and US presidential elections believe that political leaders distract gold investors by distorting the picture of the economy and embellishing upon the record of their policies.
For a better understanding of the situation, all investors need to do is tune into the news following the release of important economic data such as a US employment report. The Republican camp, aiming for the White House, will insist that the latest release proves that the economy is ailing. President Obama's camp will be ready to insist that the same data shows that, to the contrary, the country is heading in the right direction and doing much better than it did under the leadership of Republican President Bush.
But prominent gold supporters insist that shenanigans can only divert attention away from gold for a certain amount of time. Reality always surfaces, they warn.
One such supporter is Peter Schiff, CEO of Euro Pacific Precious Metals. He believes that money cannot continue to be "just a piece of paper" backed by nothing but other paper currencies.
Schiff explained to Gold Investing News that most paper money initially existed as a substitute for gold. That gave it currency value.
Now, with a fiat-based system that places the dollar at the center and recognizes it as a reserve currency, he warns that the global monetary order is on the verge of a reset, or collapse.
Schiff said that when that happens, gold is the most logical choice as a reserve.
Generally, it is people active in the gold space, such as Schiff, who are vocal about the need to reintroduce gold into the monetary system. Decades have passed without serious dialogue among US politicians about using gold as money or linking the dollar to the yellow metal, but such ideas are reemerging.
Many analysts believe that a return to the gold standard won't work and think that considering it is ludicrous and nonsensical.
For one thing, many opponents argue that there is not enough gold to support the United States' debt.
However, the idea of a gold standard was sane enough to make its way onto the agenda at the Republican National Convention this week.
According to a Money Morning article, attempts to implement a gold standard would present practical issues. In addition to gold prices skyrocketing to perhaps $10,000 an ounce, the dollar would also greatly appreciate, wreaking havoc on international trade. Such a move would also require the government to balance its budget and would force state governments to abandon welfare programs.
Regardless of the outcome, the Republicans' focus on the gold standard will certainly boost some investors' confidence in the metal. Additionally, it will draw attention to less-than-ideal economic conditions, such as the US government's spending habits, ballooning deficit and inability to balance its budget.
These are issues that prompt investment interest in gold even when there is not an election involved.
Such concerns are the reason that individuals such as Hanlon believe that while gold suffers during an election year, prices will rise after Americans go to the polls, no matter who wins.
After the 2008 presidential race, most markets had been ravaged by the financial crisis. With a new president in place and the intense campaigning behind, DGM reminds investors that gold embarked on a steady advance and doubled under the Obama administration.
Gold investors are therefore encouraged to buy and go long.
Investing News Network websites or approved third-party tools use cookies. Please refer to the  cookie policy for collected data, privacy and GDPR compliance. By continuing to browse the site, you agree to our use of cookies.