Dundee Positive on Continental Gold Following Latest Infill Drill Results
On Tuesday, Continental Gold put out the latest drill results from its Buritica project in Colombia. It reported good grades and widths from 15 drill holes at the Veta Sur vein system.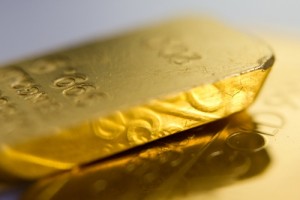 On Tuesday, Continental Gold (TSX:CNL) put out the latest drill results from its Buritica project in Colombia, reporting good grades and widths from 15 holes at the Veta Sur vein system.
Infill holes encountered multiple vein families with thicknesses "substantially greater than those expected" for the current mineral resource block model. Highlights include 7.1 meters of 19.9 g/t gold and 64 g/t silver, 9.96 meters of 15.4 g/t gold and 61 g/t silver and 4.33 meters of 40.4 g/t gold and 20 g/t silver.
In its release, the company notes that the thickness of those veins is "particularly encouraging as the drilled area is proximal to the main haulage development proposed in the 2014 Preliminary Economic Assessment."
Beyond that, step-out drilling encountered multiple veins outside the Veta Sur and Yaraguá mineral resource envelopes. South of Veta Sur, significant intercepts include 1.01 meters of 7.7 g/t gold and 192 g/t silver, as well as 6.9 meters of 10.4 g/t gold and 15 g/t silver.
"Results from the 2014 infill and extension drilling program in Veta Sur continue to demonstrate robust continuity of master veins, commonly with better grades than predicted from the current mineral resource estimate," said Continental Gold's president and CEO, Ari Sussman, in Tuesday's release. "This bodes well for the next mineral resource estimate for the Buriticá project, anticipated in late Q2 2015, as well as for the future development of Veta Sur."
Analysts at Dundee Securities agree with that statement. Drilling is focused on upgrading inferred resources at Buritica to the measured and indicated categories, and with more successful drilling being reported and a resource update and final permits expected in coming months, Dundee is staying positive on the company.
"With this drilling, CNL continues to conduct testing required to clarify vein geometry and quantify the grade of individual blocks in order to further de-risk the Buritica resource," said Joseph Fazzini in a research note put out Tuesday. In it he cites plenty of potential catalysts on the horizon, including an updated resource estimate in mid-2015, receipt of final permits and drilling at the Pinguro and Obispo exploration targets in the first half of the year. Fazzini also notes in the report that soil and rock chip sampling have previously returned high grades at those targets.
Interestingly, Dundee believes that Continental may "skip revising its PEA … and move straight to a feasibility study" depending on the size of its updated measured and indicated resource estimate — that would be a respectable jump ahead for the project. Overall, the firm has given Continental a "buy" rating with "speculative risk" and a C$5 price target — more than double the company's current share price.
That said, Continental didn't see its share price react to Tuesday's drill results — it stayed at $2.05, while trading volume remained relatively average. Still, Continental Gold has gained about 10 percent so far this year, and investors will certainly be watching for more drill results and for the release of the next resource estimate for Buritica.
Securities Disclosure: I, Teresa Matich, hold no direct investment interest in any company mentioned in this article.