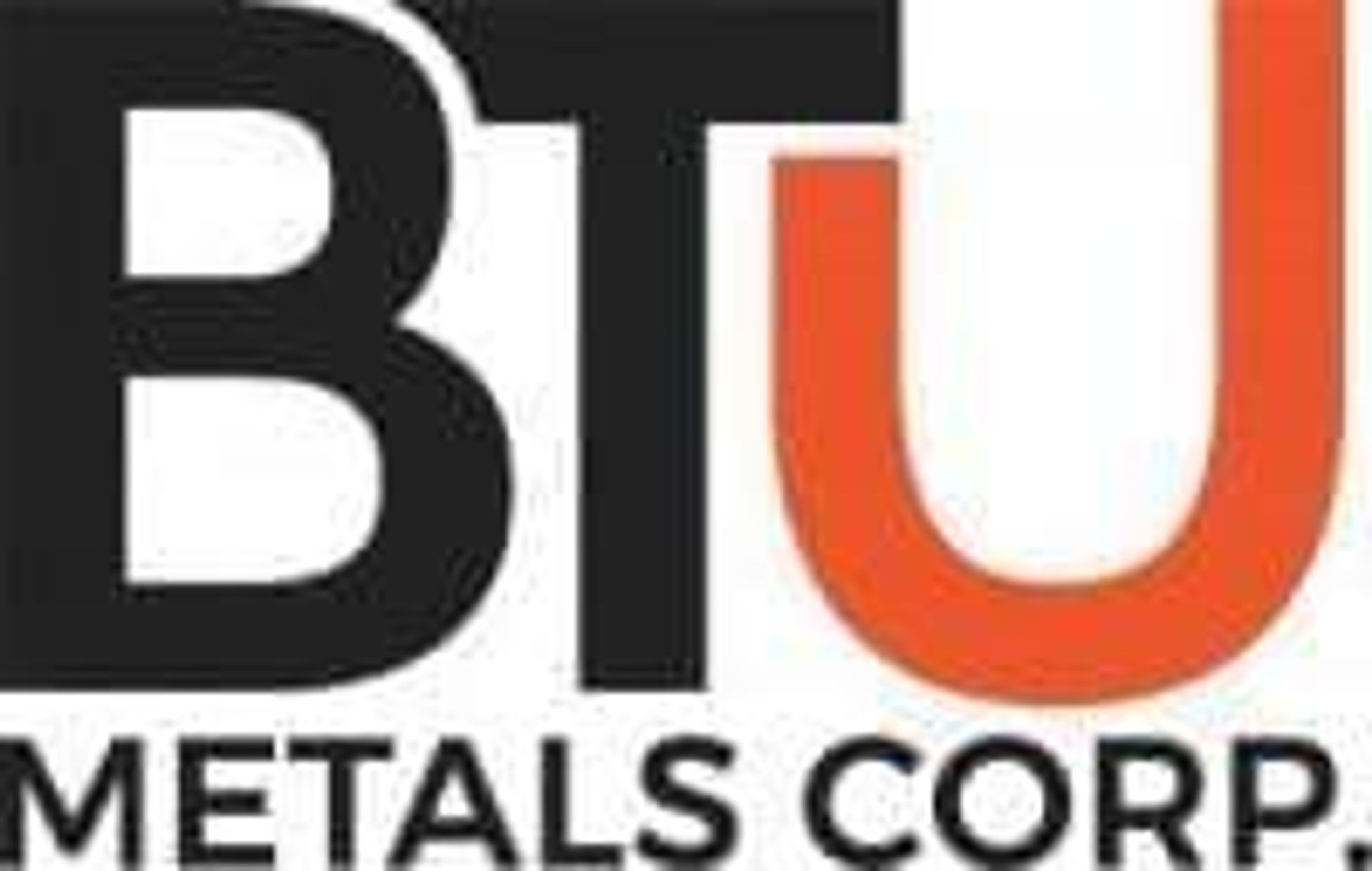 BTU Metals Corp. (TSXV:BTU) is pleased to announce that the Company has acquired the "Burnthut Gold Project" adjoining the northeastern boundaries of First Mining Gold Corp.'s (FF – TSX:V) Goldlund Project located in Northwestern Ontario, approximately 60 kilometres from the town of Dryden.
BTU Metals Corp. (TSXV:BTU) is pleased to announce that the Company has acquired the "Burnthut Gold Project" adjoining the northeastern boundaries of First Mining Gold Corp.'s (FF – TSX:V) Goldlund Project located in Northwestern Ontario, approximately 60 kilometres from the town of Dryden.  First Mining recently reported a drill intersection of 2.44 grams per tonne gold over 108 meters from a regional exploration program on the Goldlund Project, which is approximately 13 kilometers from the northwestern block of the Burnthut Project (mineralization hosted on the Goldlund Property is not necessarily indicative of the mineralization hosted on the Company's Burnthut Property).
The Burnthut property is located east, and northeast, of First Mining's current regional drill area, and covers all of the historic gold occurrences on Burnthut Island in Lake Minnitaki. The property also is contiguous to the Tak patents, a historic gold occurrence with drilling by Triex Resources Corp., in the late 1990's.
The claims on Burnthut Island covers a quartz-feldspar intrusive hosted in mafic volcanics that is strongly sheared, sericitized, and locally mineralized. Previous exploration work on the property includes a 14.6 meter (m) shaft, and 39 diamond drill holes) 2,610 m, completed during the 1940s and early 1960s. Four historic mineralized gold zones (North Zone, No 1 Zone, No 2 Zone, and Shaft Zone) have been discovered on the southern half of Burnthut Island. Shallow drilling concentrated on two quartz vein systems within the porphyry, with gold values up to 35.14 g/t Au over 0.6 m in hole #62, in the No. 1 Zone (Source: Triex Res. Corp Press Release October 7, 1998). Drilling on the Shaft Zone returned 1.03 g/t Au over 16.2 m, in hole #1, and 10.29 g/t Au over 0.4 m in hole #37A, and 24.34 g/t Au over 0.8 m in holes #40A. Only limited assaying of the entire mineralized porphyry was completed during the drilling. Triex reported that the porphyry zone, in places, is in excess of 50 meters in true width, and represents a large tonnage bulk mineable gold target. In addition, the vein sets themselves have not been drill tested over any appreciable strike length, or to depth, due to the physical constraints of the island.
Triex drilled two holes drilled on Burnthut Island, designed to evaluate quartz feldspar porphyry zones (Source: Triex Res. Corp Press Release September 13, 1999). Significant results included 1.57 g/t Au over 3.8 m in hole TAK-99-04 from a depth of 18.2 meters, and 1.04 g/t Au over 1.5 m (depth 19.2 m), 1.40 g/t Au over 1.5 m (depth 23.7 m) and 1.55 g/t Au over 0.3 m (depth 28.1 m) in hole TAK-99-05.
West of Burnthut Island (approximately 500 meters) Triex rediscovered old pits and gold showings, with eight grab samples ranged from 0.32 to 8.08 g/t Au and averaged 2.68 g/t Au.
The Company has yet to verify the historic exploration data and data verification is one of the primary objectives of the proposed program.
BTU CEO Paul Wood states: "We are pleased to acquire another strategic property, in an active exploration and development district, with numerous well documented, historic gold showings and occurrences. Immediate work will include compiling and interpreting existing data, with a sampling and prospecting program to start this fall. The objective is to fast track the Burnthut Project to a drill program this winter, which allows beneficial logistics over the ice on Lake Minnitaki."
The Company is acquiring a 100% interest in the claims comprising the Burnthut Project from an arms-length party through cumulative payments of $85,000 in cash, and share issuances totaling 750,000 shares over a three (4) year period. The vendor retains a 1.5 % Net Smelter Royalty ("NSR"), purchasable by BTU for $500,000 at any time. The acquisition is subject to TSX Venture approval.
This acquisition complements BTU's portfolio of prospective projects located in Ontario which include the Company's QT project (Shakespeare) and the recently acquired Dixie Halo project located in Red Lake.
Mr. Garry Clark, P.Geo, is the qualified person as defined by National Instrument 43-101 who has examined and described the geological information available from public sources related to the property. and is responsible for reviewing and approving the technical contents of this press release.
About BTU Metals Corp
BTU Metals is a Canadian-based junior exploration company focused on developing its Galway Gold project located in Ireland and its growing portfolio of properties in Ontario. For more information on BTU Metals Corp. please visit our website located at www.btumetals.com.
ON BEHALF OF THE BOARD
"Paul Wood"
Paul Wood, CEO, Director
FOR FURTHER INFORMATION, PLEASE CONTACT:
Telephone: 1-604-683-3995
Toll Free: 1-888-945-4770
Neither the TSX Venture Exchange nor its Regulation Services Provider (as that term is defined in the policies of the TSX Venture Exchange) accepts responsibility for the adequacy or accuracy of this release.
FORWARD LOOKING STATEMENTS: This news release contains forward-looking statements, which relate to future events or future performance and reflect management's current expectations and assumptions. Such forward-looking statements reflect management's current beliefs and are based on assumptions made by and information currently available to the Company. Investors are cautioned that these forward looking statements are neither promises nor guarantees, and are subject to risks and uncertainties that may cause future results to differ materially from those expected. These forward -looking statements are made as of the date hereof and, except as required under applicable securities legislation, the Company does not assume any obligation to update or revise them to reflect new events or circumstances. All of the forward-looking statements made in this press release are qualified by these cautionary statements and by those made in our filings with SEDAR in Canada (available at WWW.SEDAR.COM).
Click here to connect with BTU Metals Corp. (TSXV:BTU) for an Investor Presentation. 
Source: www.fscwire.com
Featured
Investing News Network websites or approved third-party tools use cookies. Please refer to the cookie policy for collected data, privacy and GDPR compliance. By continuing to browse the site, you agree to our use of cookies.