TMX Group's TSX Venture 50 ranks Roxgold, Prodigy Gold and Newstrike Capital among the top gold juniors.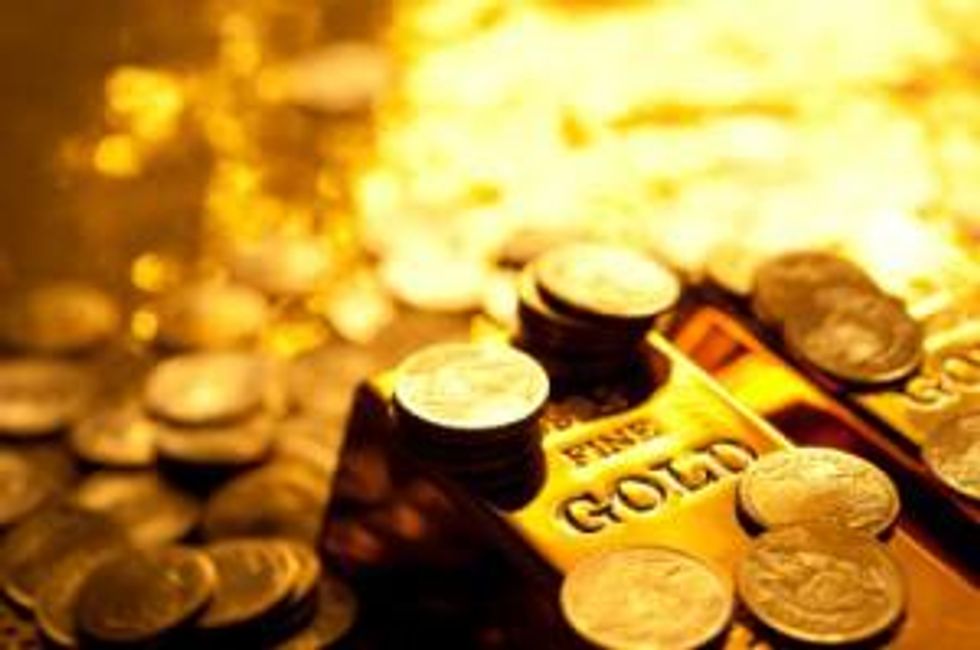 The TSX Venture 50 is compiled by TMX Group and consists of companies that TMX believes have an impressive track record. The companies on the list generally produce high returns and are highly liquid. The 2012 TSX Venture 50 includes companies whose average return in 2011 was 82 percent. The list is divided into five sections, one of which is mining. Gold Investing News decided to take a look at the top three gold mining companies to see why they made it and how they are holding up.
TMX's assessment began with numerous filters that reduced over 2,000 possible stocks to 535. This group of companies was further reduced to the TSX Venture 50 using a formula that took four equally-weighted criteria into account: share price, trading volume, market capitalization and analyst coverage.
Roxgold (TSXV:ROG) is developing three mining concessions in Burkina Faso. It holds a 90-percent interest in one of the properties and 100-percent interest in the other two properties, including its flagship project, Yaramoko, for which it recently announced high-grade drill results.
Roxgold was not only the leading gold junior, but also earned the top ranking for all 50 companies. The company's share price increased from $0.32 on December 31, 2010 to $1.54 a year later for a gain of 389 percent for 2011.
The company's market cap increased 877 percent last year, from $10.6 million to $103.6 million. As of December 31, 2011, the company had over 67.2 million shares outstanding with a trading volume of over 142.6 million shares for the year.
Though TMX Group did not note any analysts, three companies listed on Roxgold's website are described as "analysts currently covering Roxgold Inc. or have issued a report in the last year." The list is current as of June 11, 2011.
At last on Tuesday, Roxgold's daily trading range was $0.78 to $0.88. Its stock price is down almost 50 percent year to date. With over 125 million shares outstanding, the company has a market cap of $103.7 million. Its 52-week price range has expanded from a low of $0.20 and a high of $1.54 in 2011 to a low of $0.44 and a high of $2.27.
Roxgold ended the day 6.98 percent lower at $0.80 on the TSXV.
Prodigy Gold (TSXV:PDG) focuses on gold exploration and mine development in Eastern Canada. It ranked second among the the 10 companies in the mining sector.
Prodigy saw its share price rise 137 percent, from $0.35 on December 31, 2010 to $0.83 at the end of 2011. The company's market cap rose from $17.9 million to $197.2 million, an increase just shy of 1,000 percent.
Prodigy's trading volume of 148.6 million shares for 2011 was among the top five for the entire TSX Venture 50. Tuesday the company was trading around $1.06 to $1.08. This year, Prodigy's stock is up 30 percent. Its trading range is only a few cents broader, though the 52-week low/high of $0.24/$0.88 has changed to $0.45/$1.12. The 237.6 million shares outstanding on December 31, 2011 have increased to 293.2 million shares, and the company's market cap is currently about $318.6 million.
TMX Group reported that three analysts were covering the company at the end of 2011. Prodigy's website now boasts seven. However, the task may not continue much longer. Prodigy has entered into an agreement to be acquired by Argonaut Gold (TSX:AR). The deal remains subject to the approval of shareholders, who are expected to vote in December.
Prodigy Gold ended the day 0.93 percent higher at $1.08.
Newstrike Capital (TSXV:NES) is focused on exploration in Mexico. Its share price rose 198 percent over the course of 2011, from $0.90 to $2.68. In 2011, its 52-week low/high was $0.80/$3.34. The range has now narrowed to a 52-week low/high of $1.29/$3.32.
79 million shares were traded in 2011, with 104.1 million outstanding at the end of the year. The company's market cap at the end of 2010 was $69.9 million, but it had risen to $279 million by the end of the 2011, a 299 percent rise. The company's stock price is currently down about 23 percent year to date. At last on Tuesday, the stock was trading between $2.06 and $2.21. The company's share price came under pressure following the release of drill results from Ana Paula, its featured project. Newstrike's market cap was down to $254 million.
One analyst reportedly covered this company as of December 31, 2011.
Newstriked ended Tuesday with a loss of 6.33 percent, or $2.07.
Securities Disclosure: I, Michelle Smith, do not hold equity interests in any of the stocks mentioned in this article.
Investing News Network websites or approved third-party tools use cookies. Please refer to the  cookie policy for collected data, privacy and GDPR compliance. By continuing to browse the site, you agree to our use of cookies.