Though platinum is now commonly used in autocatalysts and jewelry, when Spanish explorers first came across the metal on a 16th century expedition in Colombia, they were unaware of its value.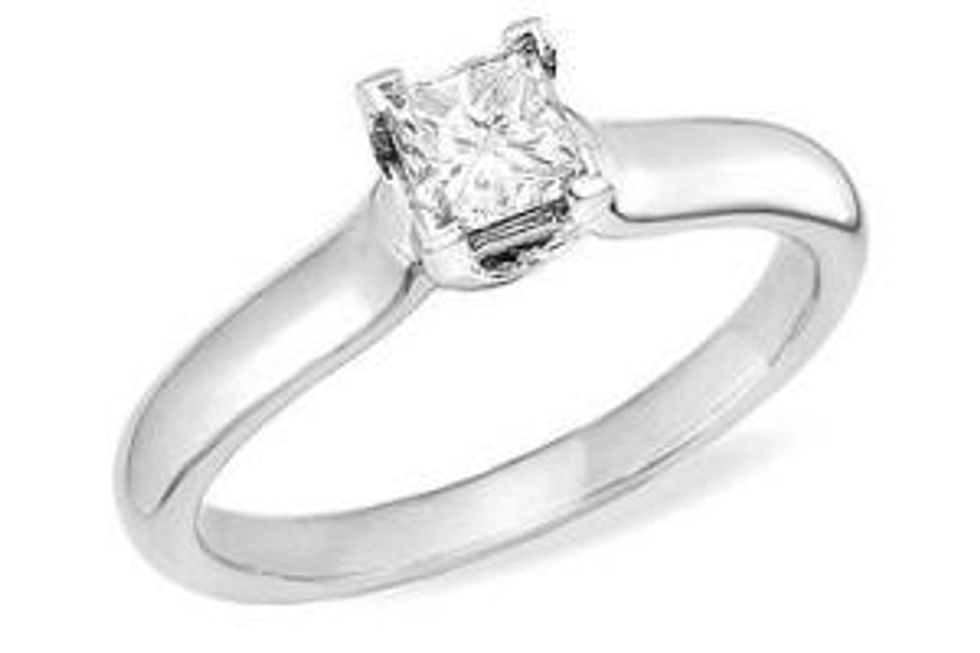 Though platinum is now commonly used in jewelry, wire and electrical contacts, when Spanish explorers first came across the metal on a 16th century expedition in Colombia, they were unaware of its value. They gave it the name "platina," or little silver, and regarded it as nothing more than an unwanted impurity in the silver and gold that they were mining; it had little value until the 18th century.
It wasn't until the 19th century that a method of producing malleable platinum was found and the catalytic properties of the metal were studied. In 1842, the first fuel cell was devised using platinum electrodes.
Since the mid-20th century, platinum has been used to increase the octane rating in gasoline and has proven to be an important component in the rapidly-expanding plastics industry. In the 1960s, the metal quickly gained popularity as jewelry in Japan, and there was a rise in demand in the following decades across Asia, Europe and North America.
Platinum also became popular in the 1970s in the United States after new regulations on air quality led to the metal being used as an autocatalyst, converting noxious gases into safe substances in automobiles.
South Africa and Russia are now the two foremost producers of platinum in the world. The metal is also mined in the United States, South America and Canada. The Merensky Reef in South Africa produces about 60 percent of the world's supply.
Supply constraints
The global supply of platinum hit a nine-year low in 2012 after significant losses in mine supply in South Africa, the largest producer of the metal. Last year saw only 5.8 million ounces produced globally, and 2013 is expected to see only modest recovery at 6 million ounces.
The platinum market was in deficit by 375,000 ounces in 2012, while the palladium market was undersupplied by a larger margin of more than 1 million ounces, according to Johnson Matthey's annual review of supply and demand for the platinum group metals (PGM) markets. Demand is expected to remain solid throughout the year, fueled by growth in autocatalysts and platinum jewelry. The supply-demand imbalance is expected to be bullish for the platinum price in the near future, according to David Franklin, a market strategist at Sprott Asset Management.
Investing in platinum
Consumers and investors who are interested in platinum have several options. The first is to purchase physical platinum bars or coins directly; that can be done through a bullion dealer. Another option is to buy platinum through an exchange-traded fund (ETF). ETFs are securities that track platinum like an index fund, but trade like stocks on an exchange.
The Sprott Physical Platinum and Palladium Trust (ARCA:SPPP) provides investors with access to the physical platinum bullion market while allowing the flexibility of an exchange-traded security. ETFS Physical Platinum Shares (ARCA:PPLT) aims to make commodity investing more accessible by offering a comprehensive range of exchange-traded commodities.
A third option for investing in platinum is, of course, to own shares of a platinum mining company. The top three producers are:
Impala Platinum Holdings (OTC Pink:IMPUY)
Implats operates platinum mining projects in South Africa and Zimbabwe and contributes 22 percent of the world's platinum output. The company produced 1.4 million ounces in 2012, down from 1.8 million ounces the year before. The company's financial performance was affected greatly buy a six-week strike in early 2012.
Anglo American Platinum (OTC Pink:AGPPY)
This company accounts for 40 percent of the world's newly mined platinum. Production in the first quarter of 2013 was down 2 percent year-over-year, at 583,000 ounces. However, the company believes that this reduction in production will balance the global platinum market in 2013 and prevent it from being flooded with oversupply.
Lonmin (LSE:LMI)
This United Kingdom-based company is the world's third-largest primary producer of PGMs. Lonmin mines, refines and markets platinum, extracting the metal from ore and ultimately delivering a refined product to customers. The company has about 98.1 million ounces of platinum resources and saw a net loss of $20 million in the first half of 2012; its total revenue came to $751 million.
Investing News Network websites or approved third-party tools use cookies. Please refer to the cookie policy for collected data, privacy and GDPR compliance. By continuing to browse the site, you agree to our use of cookies.