Indonesia Falls Short of Production Goal for 2010
Tin production Indonesia fell approximately 12 percent short of its 90,000 tonne goal in 2010. The country reported having only been able to produce 78,965 tons of the metal.
By Vivien Diniz – Exclusive to Tin Investing News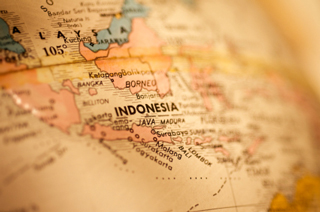 In November, La Nina weather put the pressure on tin production from Indonesia, the world's top tin exporter; as a result, the price of tin reached its record high of $27,500 early in the month.
Tin averaged $26,300 per tonne for the rest of 2010, capping off the year with a closing price of $26,525 per tonne. Over the course of the year, the price of tin witnessed an increase of 56.49 percent.
Thursday, January 6 tin ended its trading on the KLTM at $26,500 per tonne.
Reuters reported that consumer goods group Henkel forecast that in 2011, tin has the potential to hit record highs of $30,000 per tonne, before producers increase output, resulting in a sharp fall in prices.
Tin production from Indonesia fell approximately 12 percent short of its 90,000 tonne goal in 2010. The country reportedly produced 78,965 tons of the metal. Bambang Setiawan, the director general for minerals and coal at the Energy and Minerals Resource Ministry, said in an interview that "With the prices this high, tin miners would ideally produce more tin, but the fact is they didn't." There are speculations of irregularities and possible smuggling as a conclusion to the lowered production. The country anticipates meeting the goal of 90,000 tonnes of tin produced for 2011.
Company News
Adex Mining (TSXV: ADE) announced Thursday that it has employed Xstrata Process Support to test pyrometallurgical options for the extract of tin metal from tin concentrate planned for its Mount Pleasant property in New Brunswick, Canada. Further to a preliminary assessment report put out by the company in early 2010, suggesting only production and sale of tin concentrate, Adex believes that it has the potential to produce tin metal as a final saleable product.