Strong Headwinds Near Moly
Thompson Creek Metals has had an upgrade and a downgrade. With eight analysts having cut their target, is it time to bail out of the stock?
By Kishori Krishnan Exclusive To Moly Investing News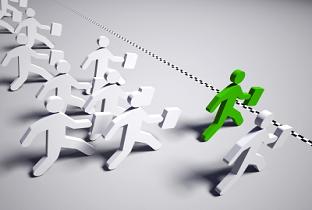 Publicly traded, pure molybdenum producer Thompson Creek Metals Company Inc (TCM-T) has decided to go against the grain. Instead of revamping existing
equipment as originally envisioned, the firm has taken a decision to upgrade and expand the Endako molybdenum mine, west of Prince George. At a cost of $124.4 million.
The reason: design change.
The 33 per cent cost increase raises the price tag of the project to $498 million, of which Thompson Creek Metals is responsible for $374 million as the 75 per cent owner of the mine. The firm has not yet received approval of its joint-venture partner, Japanese metals trader Sojitz Corp on the revamped design front.
The Colorado-based company had a cash position of $478 million and $14 million in debt as of September 30, but has suffered from a sharp drop in molybdenum prices in the past year.
In an interview, with CEO Kevin Loughrey, the cash position seems to have grown from the "$250 million in cash in the bank and the less than $20 million of debt… related to sort of longer-term equipment financing debt," that the firm reportedly had in May 2009.
Despite the low price for moly, the firm said it has been pursuing an agressive mode of expansion and has been eyeing molybdenum, or moly projects that were close to producing.
At a mining conference in New York, the firm said it was also look at deposits with other metals in combination with molybdenum, used for making steel.
Dancing stock
First the Upgrade. In a note to investors in early September, Deutsche Bank analyst Jorge Beristain has maintained "a positive view for molybdenum given demand from new applications, uncertain supply growth, and a shifting industry cost structure as higher-cost primary product accounts for a greater proportion of world output."
He upgraded Thompson Creek's stock to "Buy" from "Hold." The stock price rose.
His take: After plunging in the second half of 2008, molybdenum's price outlook has improved significantly in the first half of this year on producer discipline and Chinese imports, but it still has lagged the recovery of other metals versus their 52-week peaks.
And then the downfall.
By early December, eight analysts cut their price targets on the molybdenum producer, according to Reuters, following the firm's decision to increase capital spending in 2010.
Immediately, following the Downgrade, Thompson Creek Metals lost 5 per cent to C$11.32 on December 8.
Capex out
Thompson Creek said it is budgeting $298 million for capital expenditures in 2010.
The molybdenum producer said Monday it expects to spend $89 million in sustaining capital expenditures and $209 million to expand the Endako project in Fraser Lake.
The company has said it expects its sustaining capex in 2009 will total approximately $32 million.
The company expects global demand for the metal to rise to 600 million lbs by 2015 from about 460 million lbs this year. CEO Loughrey said
that China has become a net importer of molybdenum. Thompson Creek sold a portion of its produced molybdenum to China this year.
China story
Meanwhile, China Molybdenum (HKG: 3993), the nation's second-biggest molybdenum producer, reportedly agreed to sell a 50 per cent stake in wholly-owned subsidiary Luoyang High Tech Molybdenum & Tungsten Materials to Molymet Corp, a US-based company mainly engaged in the production and sale of molybdenum products and related by-products.
The Hong Kong-listed company said in statement that the purchase price would be around 50 per cent of the appraised value of Luoyang High Tech, which will not exceed RMB 500 million.
Roller coaster
Moly prices have been on a swing for the past six months. For now, they are continuing to slide, reflecting the market's poor fundamentals.
There is a debate within the marketplace about futures prices given that some analysts insist prices will weaken further. Their reasoning: Steel mills are working down moly inventories this month and ordering little new stock.
Molybdic oxide, which hit a low of $8.55 a pound in April, climbed to $18.25 in August but since then has retreated about 40 per cent.
Back in 2007, moly was trading at $40/lb and investors thought it could go even higher.
Molybdenum has the unfortunate characteristic of tending to appear in very low concentrations and often in deposits with copper. So when copper is strong, moly is mined as a by product.
Moly is set to face strong headwinds.
Back to the front
Still on Sojitz Corp, Taseko Mines of Vancouver has reportedly sold a 25 per cent interest in the Gibraltar copper-molybdenum mine at McLeese Lake to Sojitz Corp of Japan.
The deal is worth $180 million, representing a significant portion of the equity requirement for the construction of a new mine at the Prosperity project.
Taseko will hold 75 per cent of the Gibraltar mine and Sojitz the remaining 25 per cent. Taseko will continue to be the operator.
In 2008 the mine and plant produced 76.9 million lb of copper at a total cash cost of $1.18/lb.
Taseko Mines started the month of December with a bang and a big gain. Shares of Taskeo jumped 40 cents, or 13 per cent, to $3.60, bringing gains for the month to 23 per cent.
CEO Russell Hallbauer said the cash will help Taseko fund development of the Prosperity gold -copper project, 125 km southwest of Williams Lake.