Obama's New EPA Rules and What the Changes Mean for Coal Investors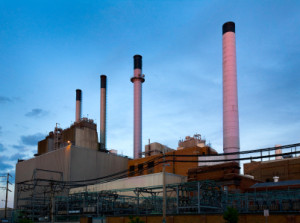 Lauded by environmentalists and derided by coal producers, a set of new carbon emissions rules set out by the US Environmental Protection Agency (EPA) came into effect last week. There have been plenty of arguments surrounding the validity of the rules, but one thing is for sure: the new regulations mean big changes for the coal industry in the US and perhaps elsewhere.
According to Reuters, the new EPA rules require power suppliers in the US to cut emissions of carbon dioxide by 30 percent by 2030. Currently, the country relies on coal for the production of 38 percent of its electricity, with some states employing a much larger proportion of coal-fired plants than others. Those states will have the hardest time conforming to the new rules, the new outlet states.
However, the rules do not necessarily mean that the US has dropped the guillotine on coal. Gina McCarthy, administrator of the EPA, told Bloomberg that she still expects coal to drive roughly 30 percent of US electricity in 2030. Though she stressed the importance of reducing carbon emissions, McCarthy also stated, "[t]his is not about getting coal out of the system. There's still going to be there in high quantities. But they're going to be much more efficient. And they're going to be mixed with a lot more low- and no-carbon [energy sources]."
Tough pill to swallow
James Conca of Forbes points out that coal is responsible for two-thirds of carbon emissions in the US. He claims that the EPA rules will not have substantial negative effects on utilities and consumers, suggesting that coal producers are the only parties that stand to lose and lamenting that these companies are already preparing to shift their production to more coal-friendly shores, much the same as domestic tobacco producers did when their wares began to fall out of favor at home.
However, Conca also cautions that health, above economic concerns and even the environment, is the main motivator for weaning ourselves off coal. That's a consideration that is pushing down coal use in China as well.
Still, coal producers are arguing that the shutdown will result in serious problems. Major coal producer Arch Coal (NYSE:ACI) commented on the new EPA rules, asserting that regulation-driven shutdowns will cause energy shortages and economic issues. "As was demonstrated this past winter, the U.S. power grid is already in a precarious state due to regulation-driven power plant retirements that are just now getting under way," Arch Coal's senior vice president of strategy and public policy, Deck S. Slone, said in a statement. "In January and February, energy prices spiked in many regions and blackouts were avoided by the slimmest of margins."
As Reuters notes, there is some expectation that the EPA rules will be challenged legally on the basis that the government may have "overstepped its authority," and there will be a 120-day public comment period following the rules' release.
Will coal be replaced?
The coal industry has certainly been put under pressure this year, with coal operations halting or shutting down altogether due to low prices that are unable to compete with even lower costs for natural gas. Also, even though McCarthy maintains that the EPA doesn't have it in for the burning rock, anyone looking at the issue would be remiss in overlooking the fact that many, like Conca, argue that coal burning has inherent net-negative effects on health and the environment, and must be stopped altogether for those reasons.
Still, Jacob Barker of the St. Louis Post Dispatch does not think the rules mean an end is in sight for the coal industry. "There are 15 years of phase-in for the rules, and they still leave room for the fuel as part of the country's energy mix, albeit a smaller one," the author wrote. Kristoffer Inton, an analyst at Morningstar, told the Post, "I don't necessarily think it's a nightmare scenario for them, but clearly anything that would lower volume is not something they would want." Furthermore, Forbes' Christopher Helman argues in an article from April 24 that renewables like solar are simply not increasing their share of the energy market fast enough to take over for coal.
Coal use is definitely decreasing, but as Helman suggests, it will be a long, long time before it is completely gone.
Points to consider
Investing in coal might give one pause given market-driven operational shutdowns like those near Tumbler Ridge in British Columbia this year. However, a research note by Stifel (NYSE:SF) offers a measured look at the current coal markets and presents valuable points for investors to consider.
Stifel concedes that natural gas has taken a larger share of the energy market of late and has cut into coal's territory. The note states that from 2005 to 2013, coal's market share fell from 49.6 percent to 39.1 percent, while natural gas' piece of the pie grew from 18.8 percent to 27.4 percent. Therefore, Stifel suggests that investors look to coal as a secondary rather than a primary energy option, stating that the need for a plan B could be very real in light of the past polar vortex-filled winter in the States. "Much of the investment case for U.S. coal, in our view, centers on its ability to step in as a low-cost, reliable "Plan B" if "Plan A" (gas+renewables) falls short," the report notes. "The cold weather-impacted 1Q14 offered a glimpse of what this might look like, in our view."
Stifel suggests that low natural gas prices pressured the EPA to take the final step in regulating coal emissions, but states, "U.S. coal's advantages as a power plant fuel remain formidable, in our view." Among the factors the firm cites for coal's favorability as an energy source are its low price volatility, low delivered costs, large domestic supply and good on-site fuel storage capability. To be sure, there is still a case to be made for investing in coal, and investors would be wise to watch for how the effects of the EPA rules play out in the coming months.
As a final note with regards to Stifel's research, it is important to note that Stifel does and seeks to do business with the companies covered in its research reports. While Stifel's research is valuable, it is always important to consider all disclaimers and perform adequate due diligence when considering investing-related news.
Securities Disclosure: I, Teresa Matich, hold no investment interest in any companies mentioned.
Related reading:
Infographic: Evaluating the US Energy Market
Coal Miners Under Pressure as Prices Fall and Governments Look to Alternative Energy Supplies