India's Energy Shortage Draws Attention in Wake of Coalgate
Coal India's inability to supply adequate coal to India's electricity providers is causing power shortages in the energy-hungry nation.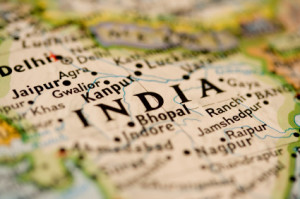 The Indian coal sector is in turmoil following the emergence of new information regarding Coalgate, a coal allocation scam that first rocked the country's newswires in March 2012.
Coalgate concerns the fact that between 1993 and 2011, the Indian government gave private and government companies 206 coal blocks for free, according to dna, a Mumbai-based English daily. Indian Prime Minister Manmohan Singh is central to the issue as he was the country's coal minister between 2006 and  2009, during which time the bulk of the coal blocks were given away, reportedly in hopes that doing so would spur coal production.
However, problems arose last year when India's Comptroller Auditor General released a report stating that if the coal blocks had been auctioned off, the country could have earned Rs 1.86 lakh crore ($37 billion).
Most recently, The Economic Times reported that Union Law Minister Ashwani Kumar was allowed to examine a draft of a report on the scam compiled by India's Central Bureau of Investigation (CBI). While Ranjit Sinha, director of the CBI, has claimed that "[n]o substantive changes" were made to the draft and as such "the quality of [the] investigation is good," the issue has raised concerns — many feel that as a government official, Kumar should not have had access to the draft.
Coal India's supply problems
Tied up in the Coalgate news is Coal India's (BSE:533278) struggle to put out enough coal to meet the country's electricity needs, an issue that is becoming particularly important with the approach of June and July, months when power use increases as air conditioners undergo heavy usage. Bloomberg recently reported that the country currently has a 9-percent shortage of power at peak demand, and dna notes that the coal block auctions were reportedly undertaken because Coal India, which accounts for about 80 percent of the country's domestic coal supply, has been unable to produce enough coal to meet the country's ever-expanding energy requirements.
NTPC (BSE:532555), India's largest electricity provider, claims that part of the problem stems from the fact that the coal it receives from Coal India is "adulterated," according to Bloomberg. Often, payloaders must "scoop out huge boulders from the mountains of coal" that the company supplies, an OilPrice.com article notes. In March, NTPC took a stand on the issue, refusing to continue paying Coal India and declining to sign two-decade supply contracts for new power plants "unless assured of 'minimum quality.'"
Similarly, S.P. Rekhade, chief engineer for fuel management at Maharashtra State Power Generation, commented, "[t]he coal that we get from Coal India falls short in quality by about two or three grades when it reaches us. We incur an almost 30 percent increase in fuel and transportation costs because of this," according to Bloomberg.
Indonesia and Australia looking increasingly attractive
Coal Investing News reported last month that coal projects positioned to ship to India, China and Japan — specifically, those located in Indonesia and Australia — are set to benefit as those nations are the "big three" coal consumers. In light of the current situation in India, that prediction is even more potent. With Coal India failing to provide the coal that India needs for electricity, the country will be looking to nearby nations to supply it.
Securities Disclosure: I, Charlotte McLeod, hold no direct investment interest in any company mentioned in this article.
Related reading: 
Profiting from the Asian Coal Race