Oman's Gulf Mining to be First Ferrochrome Producer in Region
The Gulf Mining Group has inked a deal with Sohar Freezone for a ferrochrome smelter that will initially produce about 50,000 metric tonnes of ferrochrome per year. Production will be raised to 120,000 tonnes a year by 2015.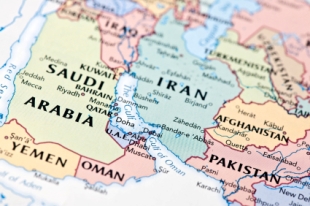 Oman's Gulf Mining Group has signed an agreement with the country's Sohar Freezone to set up a ferrochrome smelter with an initial production capacity of 50,000 metric tonnes per year. The project will be the first to produce ferrochrome in the Gulf region, which includes the UAE, Qatar, Saudi Arabia, Oman, Bahrain, and Kuwait, reported the Oman Tribune.
Having started with Gulf Mining Material Company in 2005, Gulf Mining Group has interests in chrome, manganese, marble, limestone, iron ore, laterite, shipping, minerals trading, and hospitality. It is 100 percent owned by the Sultanate of Oman. In addition to producing ferrochrome in the future, the company already offers chrome ore concentrates of more than 38 percent purity.
The plan is to build the ferrochrome smelter within twelve to 14 months, the Oman Daily Observer reported, adding that Gulf Mining wants to double capacity at its ferrochrome smelter to up to 120,000 metric tonnes a year by 2015.
Kanwal Gambhir, CEO of Gulf Mining, said that the chrome ore for the smelter will be primarily sourced from the company's mines in Samayil, supplemented with procurements from other mining firms operating in the Sultanate.
Oman hosts 2 percent of world chromite reserves
The US Geological Survey estimates that more than 95 percent of the world's 12 billion tonnes of shipping grade chromite reserves are in Southern Africa and Kazakhstan. However, about 2 percent of chromite reserves are located in Oman, according to a blog post by Vladimir Kuznetsov. "Mining was active since early 1980s, but metallurgical grade chromite ores started to be exported only in recent years as response to rising demand from China and general shortages of ferrochrome worldwide. The country has about 450 chrome deposits and currently 71 mining operations are going on. As the result of low production costs, all year operations due to good weather, and excellent infrastructure present, chromite ores from Oman have the lowest production cost as compared to ores from other countries."
Gulf Mining's Gambhir told Chromium Investing News in an interview that the target market for the ferrochrome produced in Oman will be Europe and the Far East. "The captive raw material and low energy prices will help to keep the prices competitive," he said, adding that even with 120,000 metric tonnes of production per year, the impact on world's supply/demand equation for ferrochrome will "be insignificant."
Gulf mining impact nominal
Lara Smith, managing director of Core Consultants, told Chromium Investing News that Gulf Mining's 50,000 metric tonnes per year will raise world production by about 1 percent, "so the overall impact is nominal."
However, she added that Oman has "a long history of producing ore, their ore is of good quality compared to South Africa's and they are in fairly close proximity to both the Middle East and China. They have access to cheaper electricity, especially if they beneficiate in the Sohar region, so all in all I believe they can be a competitive ferrochrome producer. I don't, however, think that they will be large enough to displace traditional players like South Africa or Kazakhstan in a significant way."
Smith added that Oman's plans to produce ferrochrome come at a good time. "South African producers have unanimously reported increased sales to Europe over the second quarter. On the whole, with the exception of China, mills are running low on stocks and so we should see growth from all regions over the next quarter. Over the next year or two … we should see increases from China, India, the Middle East. Japan reconstruction is expected to continue as well of course."
Securities Disclosure: I, Karan Kumar, hold no direct investment interest in any company mentioned in this article.