Rio Tinto, Alcoa and Apple Team Up for Green Aluminum Smelting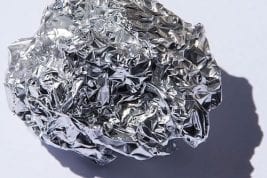 Rio Tinto, Alcoa, Apple and the Canadian government have teamed up to revolutionize and modernize the manufacturing process for aluminum.
From soup cans to jet fuel tanks, aluminum is one of the most versatile and heavily used metals on Earth. Now, thanks to an innovative joint venture, the whole sector could go green.
Late last week, major miners Rio Tinto (ASX:RIO,LSE:RIO,NYSE:RIO) and Alcoa (NYSE:ARNC) announced they will be entering a joint venture with technology innovator Apple (NASDAQ:AAPL) to develop the world's first carbon-free aluminum smelting plant.
Taking the lead on the project, Alcoa and Rio Tinto have formed a joint venture company called Elysis, which will be based in Quebec. Elysis' primary goal when it comes to aluminum production will be making aluminum that produces oxygen and also eliminates all direct greenhouse gas emissions from the traditional smelting process.
Canada is the third-largest aluminum-producing country, generating 3.25 million MT annually, making it a natural location for Alcoa and Rio Tinto to build Elysis.
The government of Canada, as well as the province of Quebec, have both pledged to contribute C$60 million to advance the large-scale development and commercialization of this potentially revolutionary smelting process. The Quebec government will own 3.5 percent of Elysis, with the remaining stakes being split between Alcoa and Rio Tinto.
"Today's announcement will create and maintain thousands of jobs for Canadians, significantly reduce Canada's carbon footprint, and further strengthen the aluminum industry in North America," said Canadian Prime Minister Justin Trudeau. "It is a truly historic day for the aluminum industry — and for all Canadian aluminum workers — who play such an important role in our economy and our country's future."
In what has been called the "most significant innovation in the aluminum industry in more than a century," Alcoa and Rio Tinto both plan to invest C$55 million over the next three years and will contribute specific intellectual property and patents.
Alcoa has already patented a great deal of the process, which will also be called Elysis, and has been using it to produce metal at the Alcoa Technical Centre near Pittsburgh since 2009.
In a company press release, Alcoa President and CEO Roy Harvey noted the amount of work that has gone into bringing the process to fruition, thanking Alcoa employees past and present.
"Today, our history of innovation continues as we take aluminum's sustainable advantage to a new level with the potential to improve the carbon footprint of a range of products from cars to consumer electronics," said Harvey.
The versatility, affordability and abundance of aluminum has made it highly desirable, especially in the tech sector, by big players like Apple, which use the shiny silver metal in many products.
Apple has long vowed to work harder at integrating green technology and processes into its supply and production chain. In order to aid the development, Apple has pledged C$13 million and will offer Elysis a variety of technical support.
"Apple is committed to advancing technologies that are good for the planet and help protect it for generations to come," wrote Tim Cook, Apple's CEO, in an official statement. "We are proud to be part of this ambitious new project and look forward to one day being able to use aluminum produced without direct greenhouse gas emissions in the manufacturing of our products."
It seems natural for Alcoa to lead this multinational effort as the current smelting methods used around the world were developed by company founder Charles Hall in 1886, and little has changed since.
Hall's method, which was considered cutting edge at the time, entails applying a strong electrical current to aluminum oxide, the raw material required for producing aluminum. However, this method involves burning carbon, and as a result produces carbon dioxide.
Elysis will seek to reduce the amount of carbon produced during smelting, while also increasing the amount of oxygen that is produced. In addition to these ambitions, the company will invest C$40 million into the US component of production to support the supply chain and the proprietary anode and cathode materials.
Elysis hopes to be selling the technology needed to retrofit existing smelters or build new, greener ones by 2024. It is estimated that the advanced technology could eliminate the equivalent of 6.5 MT of greenhouse gas emissions in Canada alone, if it is fully implemented at existing aluminum smelters.
On Monday (May 14) aluminum prices were down 1.19 percent at US$2,306.16 per tonne.
Don't forget to follow us @INN_Resource for real-time updates!
Securities Disclosure: I, Georgia Williams, hold no direct investment interest in any company mentioned in this article.