Aluminum Producers Underwater
By Leia Michele Toovey- Exclusive to Aluminum Investing News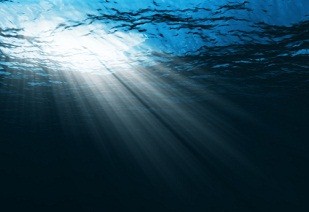 After aluminum's recent slump, many smelters are unprofitable- a reality that may lead to forced shutdowns. Aluminum prices have slumped 20 percent during the past two months after the European debt crisis and fears over falling Chinese demand scared away risk adverse investors.
Aluminum is currently trading around $1,938 a tonne on the LME. Prices closed at $1,867.50 a tonne on June 7, the metal's lowest price in eight months. Oleg Deripaska, the CEO of the largest aluminum producer United Company Rusal (HKG:0486), said 70 percent of smelters globally are unprofitable at these prices. If prices stay at these levels, Deripaska predicts that many producers will shut down; this in turn would lead to a supply deficit.
According to the Aluminum Corporation of China, prices have already dipped below the cost of production. China plans on increasing power charges to curb overcapacity. "Many producers are now operating below cost," said Fang Junfeng, an analyst at China International Futures (Shanghai) Co. "Even if they start cutting output, it will be a while before reduced supply translates into higher prices."
Company News
Now that Vale's (NYSE:VALE) venture partner, Nippon Amazon Aluminum Co., has agreed to the decision, Vale SA will sell its $4.9 billion holdings in aluminum production ventures with a Japanese partner to Norsk Hydro ASA. In return, Vale will obtain a 22 percent stake in Norsk Hydro.
After more than six weeks' worth of negotiations, Alcan and the Steel Workers Union Local 5668 failed to reach an agreement this past Saturday.  The union voted to turn down the final offer for a new collective bargaining agreement made by Alcan Metal-Ravenswood LLC. The union and company agreed to continue production under the terms of the current collective bargaining agreement until further notice.  Alcan is struggling to maintain profitability in the face of plummeting aluminum prices.