Weekly Round-Up: Russia-Ukraine Tension Fails to Move Precious Metals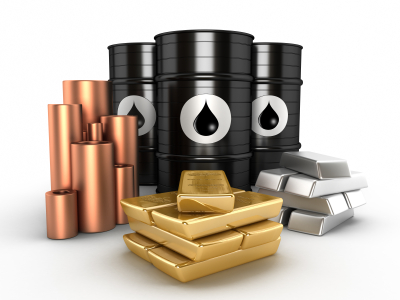 With tension between Russia and Ukraine escalating, precious metals investors remain on edge. However, according to Reuters, the price of gold has not risen significantly. 
Specifically, spot gold is flat at $1,289.46 an ounce, while US gold futures for December delivery are up just $0.40, at $1,290.
"[Gold] has not been able to determine what theme to latch onto," Ole Hansen, Saxo Bank's head of commodities research, told the news outlet. "Activity remains subdued as a result. The ECB meeting and U.S. job report [next week] may jolt it back to life, but currently it's on life support, having clocked the smallest weekly range in two months."
Meanwhile, silver is also down, having fallen $0.02, to $19.54 an ounce.
On the flip side, copper futures for December delivery on the COMEX are up at $3.17 a pound after rising $0.02, CME Group said. Similarly, three-month copper on the London Metal Exchange increased today by $27.84, reaching $6,960 per tonne, another Reuters article states.
"[Copper d]emand slipped a bit month-on-month in August due to slower growth in the white goods sector, but there might be some short-term restocking demand before the national holiday in October," analyst Li Chunlan of consultancy CRU in Beijing told Reuters.
Unlike precious metals, the price of Brent crude rose by $0.45, reaching $102.91 a barrel, due to increasing Russia-Ukraine tension. That said, while Russia is Europe's biggest oil supplier, it is unlikely that the country will suspend its exports, according to Reuters.
"It is extremely unlikely that Russia would suspend oil shipments in the event that further sanctions were to be imposed. Instead, the already subdued oil demand could dwindle yet further," the news outlet quotes Germany's Commerzbank as saying today.