Glencore's growing global ambitions will plant the company into North America's fertile agricultural markets. What impact will this have for market competition in the region?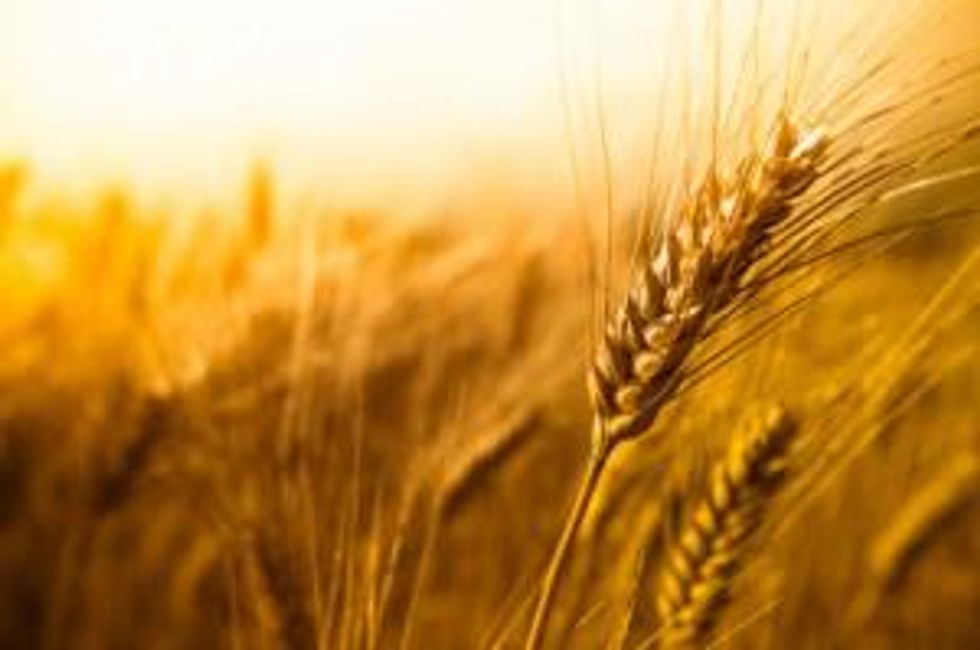 After announcing its intention to acquire Canadian grain handler Viterra Inc. (TSX:VT), Glencore International plc (LSE:GLEN) received a chorus of praise and concerns. As the Canadian grain market opens up to a new era of international participation, many fear the proposed market freedom will be deformed by market dominance.

Viterra shareholders are expected to approve Glencore's $6.1 billion friendly takeover in a special shareholder meeting on May 29. The deal will give Glencore a strong position in both Canadian and Australian grain markets.
Glencore's move came as little surprise after the Canadian government chose to open Canadian grain markets to international competition by disabling the Canadian Wheat Board. The deal still requires regulatory approval, and must pass Canada's Competition Bureau standard to ensure a "net benefit" to the country. However, the Canadian government appears unlikely to forestall the transaction as Prime Minister Stephen Harper has said that because the company will remain partially in Canadian hands, the deal is not "primarily a foreign investment."
Canadian company Richardson International Ltd. will acquire 23 percent of Viterra's grain-handling assets, which are worth $800 million, while Calgary-based Agrium Inc. (TSX:AGU) will buy 90 percent of Viterra's retail outlets for $1.8 billion, giving both companies much stronger positions within Canadian grain markets.
"This obviously gives us a larger presence in western Canada, and it creates a presence in certain markets that we hadn't been in before," said Richardson's General Counsel and Vice President of corporate affairs, Jean-Marc Ruest.
But while Agrium and Richardson will see strengthened positions in the Canadian marketplace, Glencore will retain the majority of Viterra's grain elevators (63), ports (seven), and supporting infrastructure in Canada and Australia in an effort to strengthen its agricultural position in North America.
"We are looking to expand also in the U.S. If you look further down the road, because of the undoubted need for Canadian production to grow and Canadian exports to grow, we expect to invest further in (grain) handling infrastructure," said Chris Mahoney, Glencore's director of agricultural products.
Concerns for competition
Following the announcement of Glencore's Viterra bid, several critics raised concerns over the competitive climate that the acquisition created within North American markets.
Liberal party MP and former federal minister of agriculture Ralph Goodale commented that "the whole point of killing the Canadian Wheat Board was to have more competition in the private agri-business sector. And it sounds like less it could be less, and certainly a lot less Canadian."
Glencore's Mahoney disagreed. "I don't think we'll be reducing competition in Canada. I think perhaps the reverse," he commented. "Yes, Richardson will grow, but we will be on the scene as well … There will be more competition, more choice for the farmer, not less.''
But with Viterra's breakup, Richardson, Cargill, and Glencore will control 80 percent of Canada's prairie grain market, which creates a situation that has led DBRS grain industry analyst Anil Passi to believe the other 20 percent of smaller players will be acquired quickly.
"I think that some of those (small operators) will be consolidated just because they wouldn't have scale to offer as many services (like sales of diesel fuel, herbicides, and fertilizer sales) as the big three are able to offer," he said.
Grain markets attractive
Glencore's foray into North American grain markets is the company's first major attempt at placing itself in the center of two of the world's most prolific bread baskets. While US and Canadian grain markets have slumped in recent weeks, corn and soybean farmers have enjoyed a strong 2012 on the back of international weather woes and geopolitical instability in the Middle East.
While Glencore would like to have an expanded presence within the continent, it is unlikely that any more acquisitions will be made until the resolution of the company's current merger with base metal giant Xstrata plc (LSE:XTA).
Glencore signed US $6 billion in syndicated loans this week to back its $90 billion proposed merger with Xstrata.
As of now, only time will tell to what extent Glencore's North American agricultural pursuits will evolve and spread within the strongly-established American market. However, Glencore's mission to become one of largest mining and commodity companies in the world will undoubtedly include further growth in the booming agricultural sector.
Securities Disclosure: I, James Wellstead, hold no direct investment interest in any company or commodity mentioned in this article.
Featured Resource Investing News Stocks
Investing News Network websites or approved third-party tools use cookies. Please refer to the cookie policy for collected data, privacy and GDPR compliance. By continuing to browse the site, you agree to our use of cookies.