Dec. 09, 2011 11:00AM PST
Tighter European financial integration is bolstering markets, but worries about longer-term growth prospects continue to weigh heavily.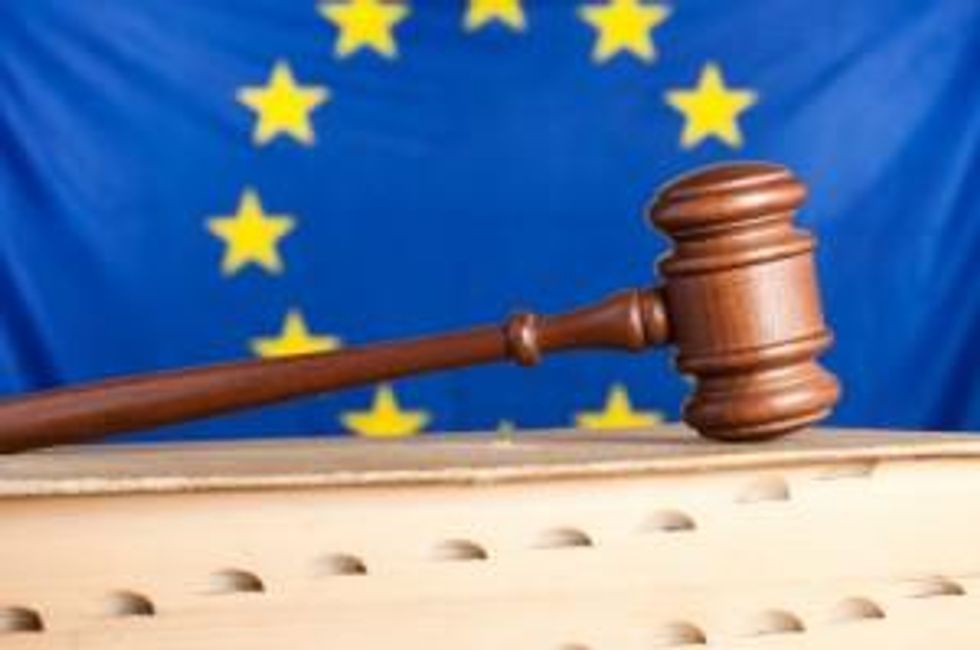 Eurozone leaders reached an agreement to have stricter fiscal discipline among member nations in Friday's early hours, giving commodities a boost across the board. Yet, investors remain cautious about the currency union's future, and gold is expected to reach a monthly high as its allure as a safe haven asset from European turmoil brightens. However, demand for both oil and copper is expected to sputter.
While all 17 countries that use the euro agreed to the new treaty that would bolster financial integration, and the European Central Bank welcomed the deal which will ensure that the central bank continues to buy bonds from weaker nations such as Italy and Spain, the fact that Britain rejected the agreement has cast a shadow over just how the agreement will lead to the end of the continent's debt crisis.
European leaders agreed to provide another 200 billion euros to the International Monetary Fundto increase the pool of bailout funds to support Italy and Spain. Furthermore, 500 billion euros will be available permanently through the European Stability Mechanism by next July together with the 440 billion euros that is available from the European Financial Stability Facility.
Nevertheless, the economic strength of Europe moving forward remains in question, with Standard & Poor'swarning earlier this week that it may downgrade 15 Eurozone nations including Germany and France, which currently have AAA ratings, and the credit rating agency also warned that it may also cut the AAA rating of Europe's bailout fund. Already, Germany has been affected, reporting a 3.6 percent drop in exports in October from a month ago, the biggest decline in six months.
For now, investors are staying away from taking aggressive steps on news of the European treaty. President Barack Obama stated Thursday that a common European fiscal policy was "all for the good," he pointed out that "there's a short-term crisis that has to be resolved to make sure that markets have confidence that Europe stands behind the euro."
Early Friday, Brent crude was up 0.4 percent at $108.52 a barrel, while copper was up 1.4 percent $3.55 a pound and gold was 0.6 percent higher at $1.724.20 an ounce.
Europe is not the only factor casting doubts amongst commodity traders. The fact that China's industrial production fell to its lowest level in over two years rattled the markets, with industrial output rising by 12.4 percent in November from a year ago, marking its slowest pace since August 2009. Meanwhile, China's output of base metals fell in November as both demand and prices fell. China's refined copper production fell to its lowest level since May, dropping 4.5 percent from a month ago to 448,000 tons.
Energy investors are taking a wait-and-see approach ahead of next week's meeting of the Organization of Petroleum Exporting Countries, even though many analysts expect the world's biggest crude producers to keep production quotas unchanged. Saudi Arabia is currently pumping crude at the fastest rate in over 30 years, pumping more than 10 million barrels in November, according to Saudi's Petroleum Minister Ali al-Animi, who spoke with Bloomberg News earlier this week.
Still, big energy projects are expected to get underway, with Canada's Natural Resources Minister Joe Oliver giving the green light to Total (NYSE:TOT) and Suncor Energy (NYSE:SU) to develop their $8.8 billion Joslyn oil sands project after it passed an environmental review.
Meanwhile, hope still remains among supporters of the Keystone XL pipeline project proposed by TransCanada Corp (TSX:TRP), which will connect Canada to refineries on the Gulf Coast through a 1,700 mile pipeline to bring 700,000 barrels of tar sands oil a day despite heavy opposition from environmentalists.
The mining industry too is not immune to environmental concerns, as the copper mine proposed by Polymet Mining (AMEX:PLM) in Minnesota is facing more delays in completing its environmental review.
As for Polish group KGHM's (OTC Pink: KGHPF) $2.96 billion bid for Quadra FNX Mining (TSX:QUX) is projected to start a bidding war for the company that controls one of the world's largest undeveloped copper projects. Quadra has a controlling stake in Chile's Sierra Gorda copper-molybdenum project.
Turning to gold, African Barrick Gold (LSE:ABG) stated that its fourth quarter output will fall short of earlier estimates by 35,000 to 40,000 ounces due to power outages. The biggest producer of the yellow metal in Tanzania expects 2011 output to fall just short of 700,000 ounces.
As for the world's second largest gold producer, Newmont Mining (NYSE:NEM), it stated that its $4.78 million Peruvian mine plan will not threaten the environment as it will replace lakes with water reservoirs, instead of depleting water supplies. Local residents, however, have protested against the mine's impact in the northern Andes, and demonstrators have clashed with police over the past two weeks as work has stopped at the Minas Conga mine.
I, Shihoko Goto, have no interests in the companies mentioned in this article.
Investing News Network websites or approved third-party tools use cookies. Please refer to the  cookie policy for collected data, privacy and GDPR compliance. By continuing to browse the site, you agree to our use of cookies.