Uranium Prices Weaken with Longer Term Bullish Prospects
Declining market surpluses from this year may see prices slowly move slightly higher, with momentum to pick up as inventory and supply security issues gain more attention.
By Dave Brown – Exclusive to UraniumInvestingNews.com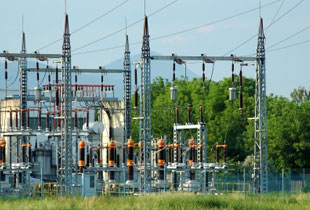 TradeTech updated its uranium spot price indicator to $40.75 per pound on May 21, a slight decline of $.50. The price decline was prompted by several sellers motivated by a variety of factors including the availability of price insensitive inventory, a need to generate cash flow, the weakened Euro, and nervousness over the European debt crisis.
On Monday, Merrill Lynch issued a report indicating the broker remains positive on the long term prospects for the uranium market. The commentary highlighted that even allowing for some delays to proposed and planned reactor building the uranium market is likely to shift into material deficit post 2013 if required new mine supply is not commissioned. Declining market surpluses from this year will see prices slowly move higher, with momentum to pick up as inventory and supply security issues gain more attention.
The model implies an average spot price in 2014 of $60 per pound, while there has been no update to the broker's long-term 2015 nominal price forecast of $55 per pound. Long term price risk is to the upside based on geopolitical risk, incentive price arguments, and any return of speculative buying in the market.
Annual International Energy Outlook
At a press conference last week for the U.S. Energy Information Administration (EIA), Deputy Administrator, Howard Gruenspecht presented the 2010 International Energy Outlook. The press conference and annual report revealed some key elements of interest for uranium investors.
In the absence of policy changes to limit their use, fossil fuels, and especially coal, will still continue to provide the majority of world energy consumption in the period to 2035. With fossil fuels set to meet more than 75 percent of world energy needs in 2035, world energy-related carbon dioxide emissions are also likely to grow by 43 percent over the projection period.
The report points out that although there is some uncertainty associated with nuclear power projections, nuclear generation is attracting new interest globally as countries seek to improve energy security, increase the diversity of their energy supplies and provide a low-carbon alternative to fossil fuels. The forecast shows improved prospects for world nuclear power with a projection for nuclear electricity generation in 2030 to increase 9 percent higher than the projection published last year.
On a regional basis, the reference case anticipates the highest growth in nuclear power for the Asian countries that are excluded from the Organization of Economic Cooperation and Development (OECD), where nuclear power generation is expected to grow at an average rate of 7.7 percent per year from 2007 to 2035, including projected increases averaging 8.4 percent per year in China and 9.5 percent per year in India. Outside Asia, the strongest marginal increase in installed nuclear capacity is expected in Central and South America, with increases in nuclear power generation averaging 4.3 percent annually.
Prospects for nuclear generation in OECD Europe have undergone a significant revision from last year's forecast, because a number of countries in the region are reversing policies that required the retirement of nuclear power plants and suspension of new construction. Nuclear generation in OECD Europe increases on average by 0.8 percent per year, as compared with the small decline projected in last year's report.
Uranium Enrichment in Iran Continues to Trouble U.S.
Last Friday, senior U.S. officials said a fuel swap deal negotiated by Brazil and Turkey did not address the core concern that Tehran's nuclear program is aimed at producing weapons. Iran maintains that it is enriching uranium only to generate electricity and isotopes for agriculture and medical treatment.
On condition of anonymity, one official said "The underlying problem is that Iran continues to enrich uranium, and that is what it is obliged to suspend under three (U.N. Security) Council resolutions." The U.S. officials said the proposed deal, which Brazil and Turkey have said should at least delay Security Council moves toward new sanctions, was too little too late and could not buy more time for Iran, noting that when the idea of the fuel deal was first proposed last October Iran had an estimated 1,200 kg of uranium but that it has since nearly doubled that stockpile. The implication is that even if Iran sent some abroad it would still have enough to build one nuclear weapon. The resolution is expected to move to the full Security Council within weeks. On Tuesday, Secretary of State Hillary Clinton is likely to meet Turkish Foreign Minister Ahmet Davutoglu in Washington to discuss the issue.
With help from Assistant Editor Vivien Diniz