Major companies like AREVA and Cameco understand how important it is to mitigate risks such as fighting in Mali and Nigerian resource nationalism by geographically diversifying their assets.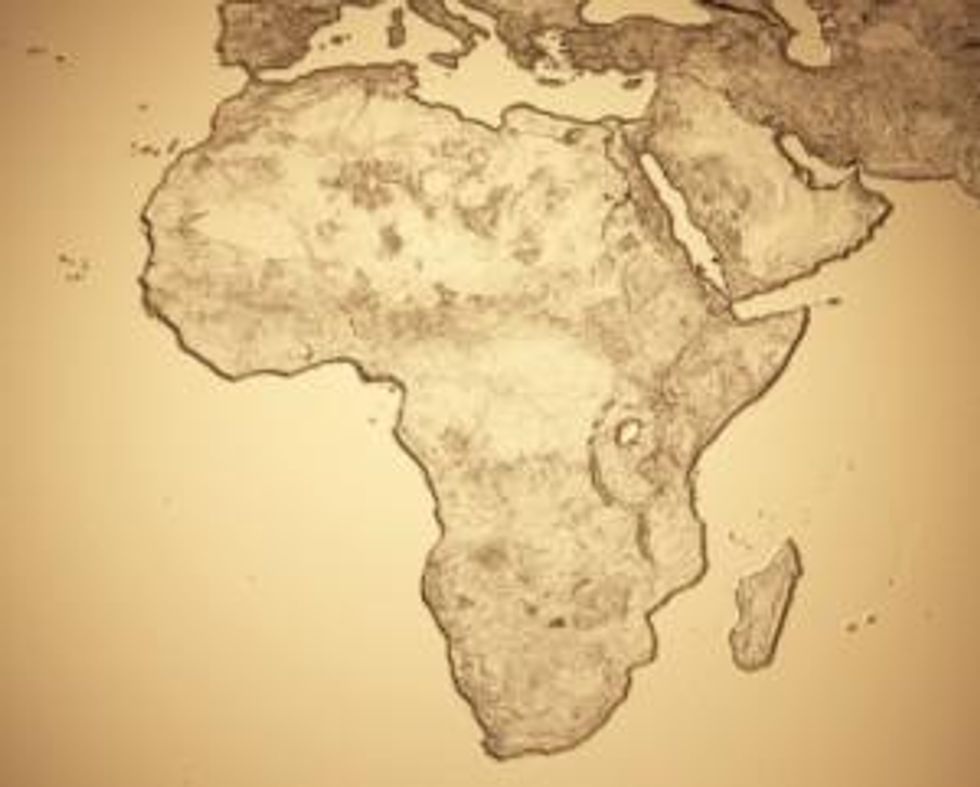 France's military intervention in Mali, its former West African colony, highlights industrialized nations' supreme need to secure access to economically strategic assets — in France's case, uranium. That theme will increasingly be seen playing out on the world stage over the coming years.

Mali's Kidal region, which is controlled by Islamist militants, borders the northwestern desert region of Niger, where France's nuclear power giant AREVA (EPA:AREVA) has been mining uranium for more than half a century.
In light of current hostilities at its Arlit mine, which in 2010 was the site of a kidnapping that may have been backed by al-Qaeda, AREVA has said it's strengthening its security measures at both its Arlit and Imouraren mining operations. The BBC recently reported that the security detail includes French special forces.
France's deployment of special forces to protect AREVA's uranium assets reveals that the nation's priorities include ensuring access to a steady and reliable supply of uranium. France relies on nuclear power to generate about 75 percent of its electricity, and according to a parliamentary report, the western nation acquires about 18 percent of its nuclear fuel from Niger, the world's fifth-largest uranium producer.
Mali isn't the only problem neighbor bordering Niger. Islamist militants recently launched a bloody attack on a BP (NYSE:BP,LSE:BP) gas plant in Algeria, which borders Niger on the northwest, and to the northeast of the country is Libya, where Muammar Gaddafi's death has left opposing groups vying for power.
Diversifying via joint ventures in lower-risk jurisdictions
Complicating problems for AREVA is the fact that Niger's president, Mahamadou Issoufou, recently said his government wants to renegotiate the terms of its uranium mining agreement with the France-based company. He stated that "it's not acceptable" that Niger's most valuable export only contributes about 5 percent to the nation's annual budget. The country's government is reportedly asking for at least 20 percent of revenue from the industry.
President Issoufou also suggested that Niger is looking to "diversify [its] uranium mining partners," hinting that China is a possible suitor. China Nuclear International Uranium is currently the largest shareholder in Societe des Mines d'Azelik, a company that produces uranium at Azelik, which is located 160 kilometers southwest of Arlit.
"This is resource nationalism, plain and simple," Chris Berry, founder of House Mountain Partners and co-author of Morning Notes, told Uranium Investing News. Increased revenue for Niger may come in the form of more mining taxes, royalties or even a stake in AREVA; any of those options would lower returns for investors and discourage future investment, explained Berry.
Investment analysts are advising those with resource investments in Mali to get out while they can, according to a Canadian Press report. Certainly, investments in politically unstable mining jurisdictions carry huge risks that often are not worth the profit potential. For example, Khan Resources' (CNSX:KRI) Dornod uranium property was expropriated by the Mongolian government several years ago, and, more recently, South American Silver's (TSX:SAC) Malku Khota mine suffered the same fate at the hands of the Bolivian government.
Major companies like AREVA and Cameco (NYSE:CCJ,TSX:CCO) understand how important it is to mitigate such risks through geographically diversifying their assets. These companies are looking to replace mined pounds of uranium with deposits in stable, mining-friendly jurisdictions. Joint venture agreements are one strategy that majors use to diversify their risk profile while rebuilding their resource base, and that's a strategy we're sure to see more of as nations around the world continue to seek secure sources of nuclear fuel.
Both Cameco and AREVA have entered into a joint venture project with Purepoint Uranium Group (TSXV:PTU) at Hook Lake in the Athabasca Basin, and Cameco has an agreement with Uranium Resources (NASDAQ:URRE) in South Texas. Most recently, Aura Energy (ASX:AEE) signed a partnership agreement with AREVA for the Häggån project in Sweden.
Another example is AREVA's involvement with early-stage developer European Uranium Resources (TSXV:EUU), which holds the Kuriskova deposit in Slovakia. AREVA is a major shareholder in the company and provides metallurgical expertise and technical assistance.
Uranium Investing News asked Berry, an advisor to and shareholder in European Uranium, what attracted him to the company's story. "For all of the negative press the nuclear industry has received in Europe post-Fukushima, there are still about 160 operating reactors in Europe. Yet there is only one operating uranium mine in Europe," said Berry, who is very much in the bull camp when it comes to uranium.
"Slovakia generates 50 percent of its electricity from nuclear power. The Slovakian government has publicly stated that it is in favor of nuclear power and is currently in the process of building additional reactors," explained Berry. "European Uranium and the Slovakian government have signed a memorandum of understanding to help jointly develop the deposit, which has shown grades amongst the highest in the world, outside of the Athabasca Basin."
North American resource companies offer favorable risk profiles
While Kazakhstan and Niger represent about 45 percent of annual global uranium production, Saskatchewan's Athabasca Basin and Wyoming's Powder River Basin, both of which are located in North America, offer the most favorable risk profiles for both major resource companies and resource investors eyeing new portfolio additions.
"Some of the best places for uranium mining right now are in the Athabasca Basin and the Western United States, particularly Wyoming. Uranerz Energy (TSX:URZ,AMEX:URZ) and Ur-Energy (TSX:URE,AMEX:URG) are two of my favorites for a number of reasons, but predominantly because of where they are located," explained Berry. "We're interested in finding those low-cost, near-term production stories in reliable geopolitical jurisdictions where you don't need to worry about expropriation of assets."
Companies in North America obviously have their own risks in terms of environmental permitting, which can draw out the time it takes to get a mine permitted and into production, but Berry believes they deserve a premium over companies operating in countries exposed to resource nationalism and political instability.
"Wyoming has a rich history of uranium mining and its state government is very friendly to uranium exploration and production." Berry, like most of the analysts who've spoken with Uranium Investing News, believes Ur-Energy is worth a look by investors interested in this sector. "Ur-Energy has a great story. It's in the right part of the world, led by fantastic management, looking at low-cost production and the project has the backing of Wyoming's governor."
Writing in Morning Notes at the dawn of the new year, Berry called the uranium sector one of his top picks for 2013. Uranium Investing News asked Berry about his long-term outlook for the uranium market. "I don't see the spot price moving up quickly, but rather gradually, allowing for a longer-lived rally than we've seen in some markets, where the prices of resources have gone parabolic only to come crashing down. I'm much more comfortable with the gradual escalation in uranium spot prices."
Securities Disclosure: I, Melissa Pistilli, hold no direct investment interest in any company mentioned in this article.
Chris Berry serves as an advisor and holds investment interest in European Uranium Resources.
Investing News Network websites or approved third-party tools use cookies. Please refer to the  cookie policy for collected data, privacy and GDPR compliance. By continuing to browse the site, you agree to our use of cookies.