By Duncan Sutherland – Exclusive to Heavy Oil Investing News
Market news
The short to medium term outlook for oil sands and heavy oil projects remains negative. As the barrel price for light sweet crude remains (relatively) low, new investments in oil sands projects are unlikely to be forthcoming. The combination of low prices and tight credit […]
By Duncan Sutherland – Exclusive to Heavy Oil Investing News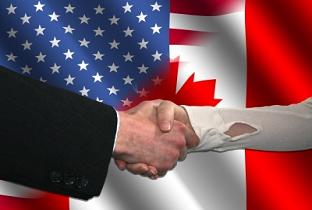 Market news
The short to medium term outlook for oil sands and heavy oil projects remains negative. As the barrel price for light sweet crude remains (relatively) low, new investments in oil sands projects are unlikely to be forthcoming. The combination of low prices and tight credit may forecast a long period of malaise for Alberta's oil sands industry.
Indeed, Bloomberg is reporting that Jacobs Engineering Group Inc (NYSE:JEC) predicts a decrease of US$40 billion worth of oil sands-related projects, from US$120 billion to US$80 billion, largely due to reduced prices.
Company news
Canadian Natural Resources Limited (TSX:CNQ) has released its third quarter results, with mixed news. Net Earnings were more than $2.8 billion CDN, an extremely healthy result, but forecast a rougher economic climate going into 2009.
This past week also saw Royal Dutch Shell (NYSE:RDS.A) shelving a decision on whether to go forward with a 100,000 barrel per day expansion of its Fort McMurray oil sand project. Citing labour shortages and inflation, the company's decision is a good indicator of where the Alberta sector is going.
Suncor Energy (TSX:SU) has announced its oil sands production numbers for October and year-to date. October's numbers were 258,000 bpd, up from the 2008 average of 226,000. Suncor will need to keep production high in the future if it intends to meet its 235,000 bpd tartget.
International news
Congratulations to American President-elect Barack Obama. This column has been following the American election since early summer, and believes Mr. Obama's policies are likely to be less beneficial to the oil sands than either Mr. Bush's or Mr. McCain's. Mr. Obama's policies have not yet been specifically outlined in legislative or treaty format, but the relative weight of two key goals will matter enormously.
Mr. Obama has pledged to reduce America's dependence on foreign oil (read foreign as non-Western) and to commit his country to a carbon-reduction strategy. As Canadian oil sands are not Arab or Venezuelan, they will be instrumental in meeting the first goal, but their relatively carbon-intensive nature complicates the second. There is not easy way to reconcile these two priorities, so developments should be monitored closely to see which way Mr. Obama is leaning.
Prime Minister Harper's retooling of Cabinet included the replacement of the combative Environment Minister John Baird with Jim Prentice, one of the more highly respected members of the Conservative caucus. This move now appears to have been an initial step in a Harper strategy.
It is now being reported that Prime Minister Harper will seek a climate-change agreement with an Obama administration that would not address oil sands. Mr. Harper's government outlined a framework for new environmental regulations some months ago, but refused to provide a specific legislative initiative before the US election. It is unlikely to emerge until February or March of next year, when the American Congress will be in full session and a Canada-US pact may be negotiated.