Albertans Call Foul on Leonardo DiCaprio's Oil Sands Visit
Aug. 25, 2014 05:00PM PST
Energy Investing
High-profile members of Alberta's oil industry have spoken out against Leonardo DiCaprio's rumored oil sands documentary.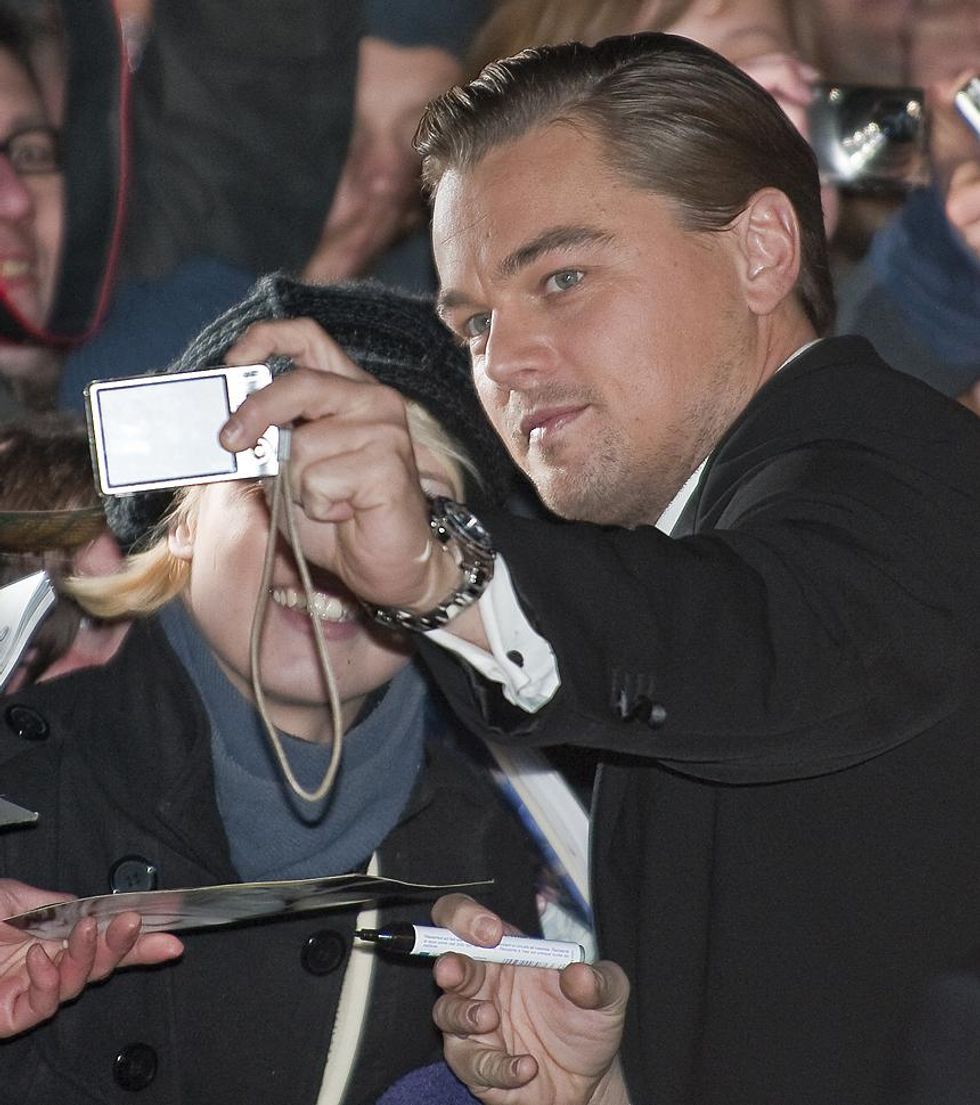 "Leonardo DiCaprio (Berlin Film Festival 2010)" by Siebbi – cropped version of ipernity.com. Licensed under CC BY 3.0 via Wikimedia Commons.
Oscar nominee Leonardo DiCaprio raised hackles in Alberta, Canada this past weekend after visiting both Fort McMurray, the heart of the oil sands industry, and the smaller town of Fort Chipewyan. 
The trip's rumored purpose, according to a Globe and Mail article published Sunday, was to research an environmental documentary. That might surprise those who only know the star from his roles in movies like Titanic, Inception and The Wolf of Wall Street, but it won't be DiCaprio's first such film — he created, produced and narrated 2007's The 11th Hour, which covers the state of the environment, and currently he's narrating a series of short films, collectively called Green World Rising, on solutions to climate change.
Watch Carbon, the first instalment of Green World Rising, below or on YouTube:
---
Meanwhile, his Leonardo DiCaprio Foundation, started in 1998, is focused on land, oceans and species conservation; just this year it's provided grants to a number of organizations, including Oceana, which received $3 million, and the Elephant Crisis Fund, which received $1 million.
Oil industry unimpressed
Unfortunately for DiCaprio, those credentials held little sway in Alberta. Though he and director Darren Aronofsky, also on the visit, were well received by members of the Athabasca Chipewyan First Nation, some of whom they had lunch with on Friday, oil industry members were quick to take offense to DiCaprio's presence.
"Like Canadians, we [the industry] are growing tired of the fad of celebrity environmentalists coming into the region for a few hours or a few days, and offering their ideas and solutions to developing this resource," The Globe and Mail quotes Lee Funke, a spokesperson for the Canadian Association of Petroleum Producers, as saying.
Others were a little more blunt in their criticism, pointing out that DiCaprio's actions bely his pro-environment stance. For instance, Gary Lamphier of the Edmonton Journal said yesterday, "DiCaprio and 21 of his friends recently used one of the world's largest superyachts, an energy-guzzling 482-foot behemoth called the Topaz, in order to watch the recent World Cup in Brazil in high style" — hardly behavior that's good for the environment. He added that as the vessel is owned by Sheikh Mansour bin Zayed Al Nahyan, deputy prime minister of the United Arab Emirates, "[i]t's oil money that paid for [it]."
Lamphier's main point, however, is that DiCaprio and other celebrities who have decried the oil sands — Neil Young and James Cameron, to name a couple — are finding problems in the wrong place. He believes that their "outsized focus" on the oil sands ignores the fact that across the world, China is responsible for a quarter of the world's emissions. "That's where the real fight will be fought. Not in the oilsands," he concludes.
Big picture is key
While it's both tempting and easy to point fingers — at DiCaprio, China and elsewhere — in debates about Alberta's oil sands and their environmental impact, it's important to remember that, like it or not, oil is here to stay, at least for the foreseeable future.
Summing up that viewpoint, Diana McQueen, Alberta's energy minister, told The Globe and Mail, "[w]e respect people's right to their opinions," but "[a]t the same time, we believe reasonable people recognize the world needs all forms of energy, including fossil fuels, developed responsibly to meet its needs." She's thus in favor of  "fact-based conversations" about energy between parties that are willing to listen to — and not cast shade on — each other.
That's certainly some food for thought for those involved in the sector, and perhaps DiCaprio. Luckily, it will likely be awhile before they clash again — according to recent reports, DiCaprio will be busy filming The Revenant from September to March.
Securities Disclosure: I, Charlotte McLeod, hold no direct investment interest in any company mentioned in this article.
Investing News Network websites or approved third-party tools use cookies. Please refer to the cookie policy for collected data, privacy and GDPR compliance. By continuing to browse the site, you agree to our use of cookies.