Eyes are on the Canadian natural gas market once again with Apache's huge shale gas discovery in British Columbia's Liard Basin.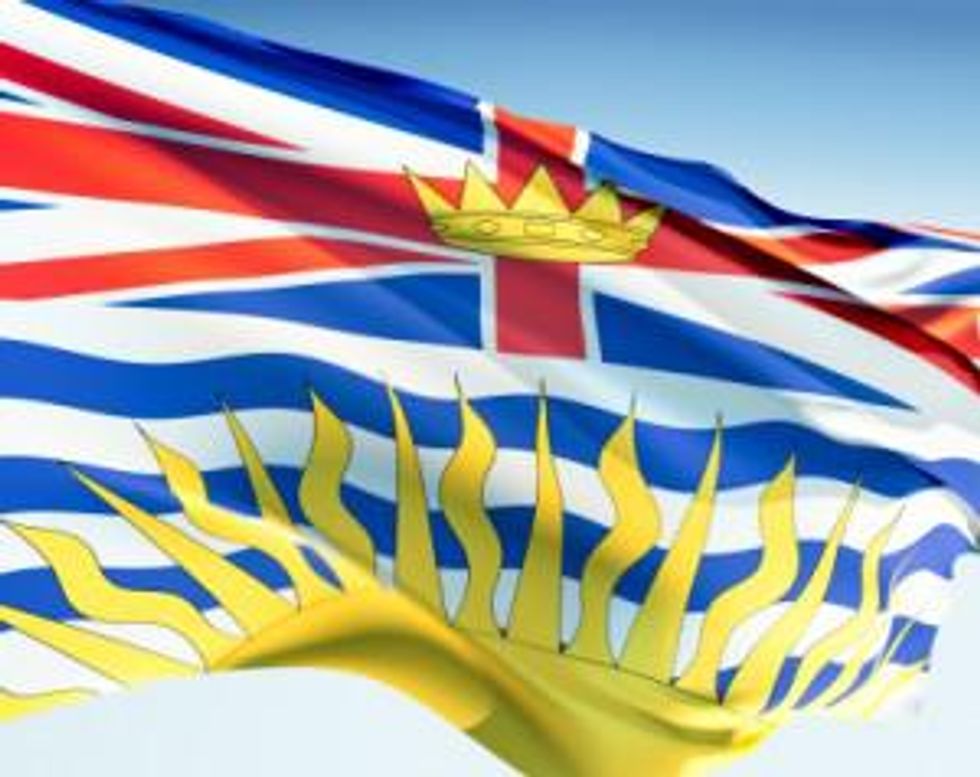 Apache (NYSE:APA), one of three companies planning a $4.5 billion liquefied natural gas terminal (LNG) in Kitimat, announced the discovery of what it believes is a new world-class shale gas reservoir in British Columbia's under-explored Liard Basin.
The company estimates that the discovery, unveiled last week, hosts enough natural gas to justify doubling the size of the Kitimat terminal the company is currently proposing.
Apache,  part of a consortium called the Pacific Trail Pipelines Limited Partnership, which includes EOG Resources (NYSE:EOG) and Encana (TSX:ECA), is set to build a $4.5-billion-plus liquefied natural gas (LNG) terminal in Kitimat capable of producing 5 million tonnes of LNG a year, with the potential to expand to 10 million tonnes a year. First exports from the terminal are anticipated for late 2015 to early 2016.
Test wells impressive
Apache, the second-largest independent US oil and natural gas producer by market value, has described its new discovery as the highest-quality shale gas reservoir in North America. Tests suggest the play holds 48 trillion cubic feet (Tcf) of marketable gas within its Liard Basin properties. Last week the company released detailed resource estimates of its oil and liquids portfolio.
The Liard Basin is located in Northeast BC, west of the Horn River basin. Most drilling activity is taking place in the central part of the basin, 110 kilometers northwest of Fort Nelson. The company has drilled three wells, with analysts suggesting that these wells alone could supply US needs for almost two years. The entire find contains enough gas to match Canada's entire current output for nearly a decade.
"This is probably the best shale gas reservoir in the world," said John Bedingfield, Apache's vice president of worldwide exploration, at a company presentation last week.
Competitive edge
The find has given Apache a notable competitive edge. To put the find into perspective for investors, the combined marketable gas portfolio of the Horn River Basin, one of the three largest shale gas basins in BC, is 78 Tcf; Apache's find is almost two thirds that size.
Bill Mintz, director of public affairs at Apache, confirmed that the Liard discovery provides the firm with enough gas to meet the needs of any future expansion at its proposed LNG terminal. The possibility of an expanded plant at Kitimat is now a very real possibility as the Liard find is easily able to provide the additional 5 million tonnes of LNG supply.
The proposed facility is a unique project designed to export a secure supply of Canadian LNG from new, unconventional plays in BC to the Asia-Pacific region. The initiative will include LNG storage and marine on-loading, and the export terminal will be served by Pacific Trail Pipelines Limited Partnership's natural gas transmission pipeline system, which will run from Summit Lake to Kitimat. The 463 kilometer underground line will provide the terminal with both a direct connection to the Spectra Energy (NYSE:SE) transmission pipeline system and access to natural gas supplies in BC.
Market game-changer
The Liard find is bound to have a profound effect on the natural gas market, and once again highlights the potential of high-quality plays evident across Canada. D-34-K, one of the Apache wells, "is one of the best shale wells we have seen in any play," according to Steven Farris, president of Apache. "Our analysis indicates that the formation characteristics are remarkably consistent across this large basin."
From a market perspective – and it might be too premature to provide overall estimates – Apache has said that it believes wells in the Liard could be profitable at a well-head price of US$2.57 per thousand cubic feet, not far from current price levels.
While this news is good for the company and for other natural gas explorers in the region, some analysts argue that a play of this magnitude could have a very real negative impact on the market.
"The good news is; they've discovered lots of natural gas up in northeastern British Columbia and you guys should be exporting that gas for many years to come," said Gordon Currie, oil and gas analyst at Salman Partners. "The bad news is that they have identified a lot of gas in northeastern B.C. and elsewhere and it has seriously depressed the price of the commodity."
Challenges remain
Despite this concern, the announcement is sure to result in a surge of exploration companies sourcing land positions within the area. With that comes multiple challenges: the Liard is one of the most remote natural gas reservoirs in North America, and tapping it will require substantial investment aimed at infrastructure, as well as navigating and overcoming first nations concerns.
"It really seems to be the challenges are stakeholder-involved," said Robert Fitzmartyn, managing director of institutional research with FirstEnergy Capital. There are "a lot of big issues there."
Securities Disclosure: I, Adam Currie, hold no direct investment interest in any company mentioned in this article.
Investing News Network websites or approved third-party tools use cookies. Please refer to the  cookie policy for collected data, privacy and GDPR compliance. By continuing to browse the site, you agree to our use of cookies.