CSE Top 5: Choice Gold, Rosehearty Energy Top Gainers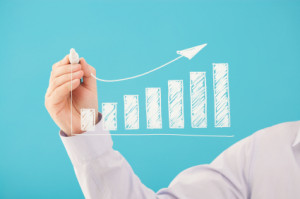 Several companies listed on the Canadian Securities Exchange (CSE) had an eventful week. Here are the top five junior resource companies on the exchange last week, ranked by volume.
Some new names showed up the list this week, with Choice Gold (CSE:CHF) taking the top spot. It was closely followed by Rosehearty Energy (CSE:RHX), with Mahdia Gold (CSE:MGD), Novo Resources (CSE:NVO) and Murchison Minerals (CSE:MUR) bringing up the rear.
Choice Gold
Choice Gold traded 2,638,000 shares last week, closing Friday at $0.02. In March, the company entered into a tripartite letter of intent with International Enexco and Full Metal Minerals (TSXV:FMM) — it's aimed at "consolidat[ing] prospective copper assets in low-risk jurisdictions."
Upon the conclusion of this agreement, Choice Gold is expected to be renamed CopperBank Resources and undergo a five-for-one share consolidation. Before the transaction closes, Choice must complete a financing of no less than $2 million.
Rosehearty Energy
Rosehearty Energy traded 2,491,000 shares last week, ending Friday at $0.06. Last week, the company completed its acquisition of Arax Energy. Rosehearty now has an interest in the South Temryuk license area; it is valued at US$26,928,000 at a 10-percent net present value discount.
The company now plans to complete a financing in order to "re-enter the ST-1 well."
Mahdia Gold
Mahdia Gold, which aggregates gold properties in Guyana, traded 1,141,000 shares last week, closing Friday at $0.035.
At the end of July, Mahdia entered into a joint venture with K&B Mining and Hardware Supplies. Under the agreement, K&B will install 10 hydraulic wash plants and provide mining dredges and other machinery necessary to complete work at Mahdia's projects.
Novo Resources
Novo Resources traded 836,000 shares last week, ending Friday at $1.20. The company concentrates on gold properties, from evaluation through exploration. It has several joint ventures through which it earns a 70-percent interest in a large portion of the Pilbara region in Western Australia.
As of July 24, Novo was working on moving its Beatons Creek property towards bankable feasibility. Recent results from the property show that 98 percent of gold by weight "in each of two samples of unoxidized gold-bearing conglomerates is of course grain size." That suggests "significant metallurgical recovery of gold may be possible using simple, cost-effective gravity techniques."
Murchison Minerals
Murchison Minerals traded 537,400 shares last week, closing Friday at $0.055. The company, which explores and develops mineral properties in Eastern Africa, holds a land position in Central Uganda and has the advantage of owning rights in an underexplored — but highly prospective — area.
The company's most recent press release came at the end of June; it states that Murchison has begun drilling at one of its projects.