Vital Metals Granted Environmental Authority
In another show of support for tungsten, the Queensland government has given Vital Metals the go ahead for its Watershed tungsten project.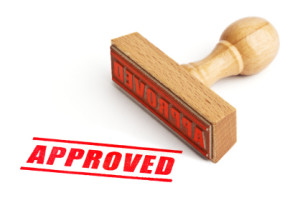 September is here, and with it the hope that fall business will pick up. In the early days of the month, traders saw a lack of demand for APT tungsten — prices for the metal in Europe have come down to $400 per metric ton unit (mtu) from August's higher range of $410 to $425 per mtu, Metal-Pages reported.
Ferrotungsten prices have also seen limited action, and are still hovering near the $49 to $49.50 per kilogram range.
Australia supports tungsten
Last month, Tungsten Investing News reported that Australia's Environmental Authority had given Carbine Tungsten (ASX:CNQ) environmental approval, enabling it to start processing its stockpiles.
Now, in another show of support for tungsten, the Queensland government has given Vital Metals (ASX:VML) the go ahead for its Watershed tungsten project. The granting of environmental authority was the last step Vital needed to climb before the Department of Natural Resources and Mines would consider granting the project a mining lease.
The Watershed tungsten project is a scheelite deposit that hosts a JORC resource of 49.3 million tonnes of W03 at 0.14 percent. The project is located near Mount Carbine, which has a over a decade of production history, including 10,000 tonnes of Wo3. It is also located roughly 160 kilometers northwest of Cairns in Queensland.
Vital Metals is partnered with Japan Oil, Gas and Metals National Corporation (JOGMEC) and Macquarie Bank on the development of the project. Most recently, JOGMEC secured the rights to 30 percent of the project.
Vital Metals kicked off the year with plans to release a definitive feasibility study in Q2 of 2013; however, in July, the company decided to extend the feasibility study. By extending the feasibility study, Vital planned to look at increasing production and reducing expenditures. Initial findings showed that Vital could reduce production costs by significantly increasing the production profile. Current capacity for the project is 1 million tonnes per year, and Vital foresees being able to triple that. Preliminary estimates show that increased production can be achieved by increasing capital costs by $150 million.
Watershed is touted as being among the top 10 non-Chinese tungsten projects in the world, with potential for further growth. Managing director Mark Strizek is looking forward to having mining leases granted in early 2014 in hopes of bringing the project closer to production. He hopes to start construction by the end of 2014 or early 2015 and achieve production within 18 months of that time.
Securities Disclosure: I, Vivien Diniz, hold no direct investment interest in any company mentioned in this article.
Related reading:
PROJECT UPDATE: Carbine Tungsten Secures Approval for Stockpile Processing