As the solar producers slow production, tellurium producers are feeling the crunch.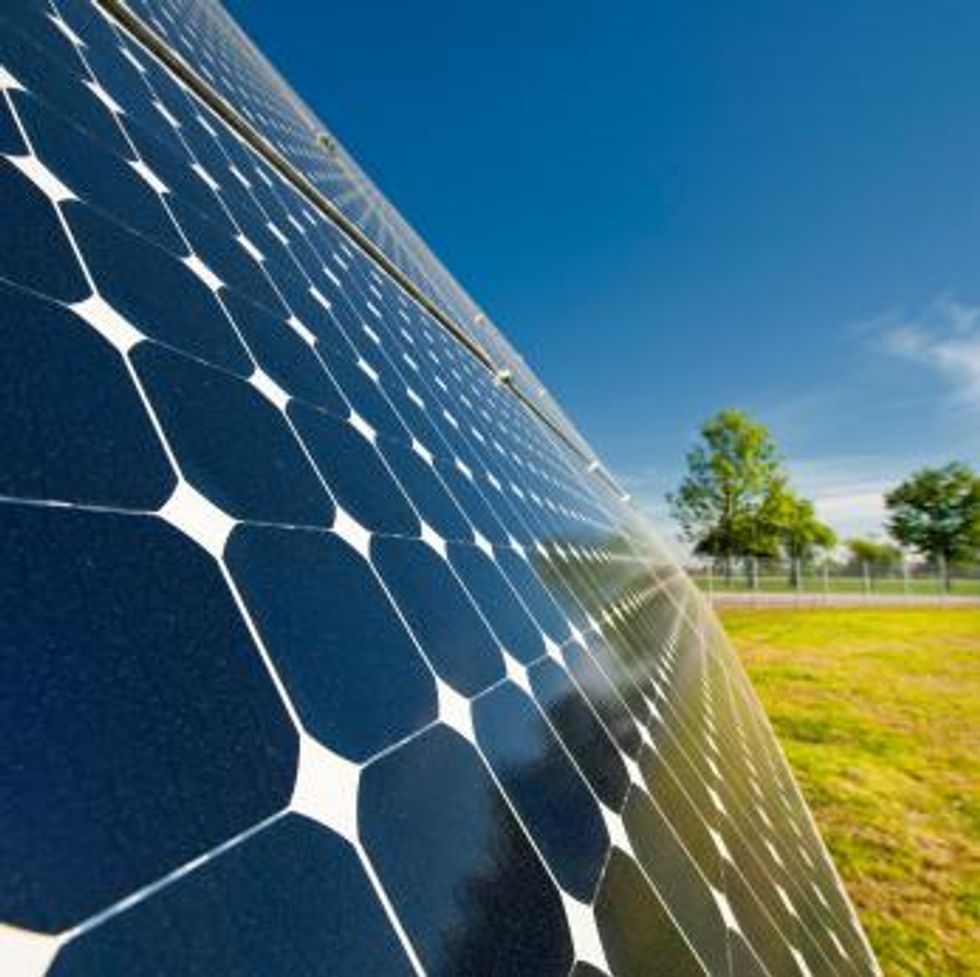 As North American and European cadmium-telluride (CdTe) solar panel producers announce factory closures amidst declining demand, specialty metals producers are taking similar hits as demand for tellurium (Te) and CdTe metals continues to slow.
Weak demand from US and European solar markets are compounding the strong supply of solar panels from Chinese producers. The result for CdTe panel markets has been an oversupplied market and cheap panel prices leading to falling share prices and declining profitability for a number of solar panel producers in 2012.
General Electric (NYSE:GE) was the latest casualty of the downsizing trend as the solar panel producer stopped construction of their CdTe panel plant in Aurora, Colorado last week for at least 18 months.
First Solar (NASDAQ:FSLR), the largest producer of the CdTe panels, also shuttered a German factory back in May and has lost 85 percent of its market capitalization this year, falling  to US $1.26 billion.
Even more drastic at the end of June, Abound Solar filed for bankruptcy and later suspended operations, making it the latest US government-supported solar companies to collapse under current market conditions.
Tellurium producers impacted
Further down the production chain, tellurium and CdTe metal producers have also taken beatings in financial markets as the demand for these metals appears closely linked with the success of the solar industry.
Shares of Pittsburgh, PA-based metals and chemicals producer II-VI Inc fell by more than 10 percent after falling tellurium prices and demand hurt its metals and chemicals business, a company statement said.
As an indication of just how bad things have got for II-VI, the company's subsidiary, Pacific Rare Specialty Metals and Chemicals Inc, declared that slow demand would result in the company writing down US $1.7 to $ 1.9 million of tellurium inventory in the current quarter.
Share prices of Montreal-based specialty metal producer 5N Plus (TSX:VNP) have also fallen, declining by more than half since signing a cadmium-telluride supply agreement with First Solar in March.
In the supply agreement, 5N agreed to increase the amount of CdTe it provides First Solar, but at a lower price due to the slump in solar market sales. The specialty metals company has become a key supplier of CdTe to First Solar and has been negatively impacted by the solar company's weakening performance.
Since signing with First Solar in March, 5N Plus has acquired MCP Group SA of Belgium for US $317 million and diversified into bismuth – a key ingredient for stomach remedies. Currently solar-related industries represent only 15 percent of 5N's busienss, but the tellurium price slide continues to have an impact on 5N's fortunes.
Analyst Michael Goldberg noted in an April Globe and Mail article that fallling tellurium prices will continue to squeeze profit margins of metal prices held in inventory. "[5N] can't pass through these costs to the customer," Mr. Goldberg said.
However, while some analysts have suggested that lower prices now reflect the true value of companies like II-VI and 5N Plus, M Partners analyst John Safrance stated earlier this year in a Globe and Mail equities advice column that 5N is one of the most reliable suppliers within the solar industry.
"We believe the entire industry would declare bankruptcy before First Solar," Safrance stated, suggesting that as First Solar's largest supplier, 5N Plus is slated to perform well.
Future growth
With rumors of another round of stimulus coming from China's central government, many believe Chinese solar firms could use some of this funding to further expand current solar panel production.
This news has led many investors to pursue a range of commodities as a hedge to declining equities and paper assets. Betting on a resurgence in tellurium demand in the short run does not, at first blush, seem like an obvious strategy. However, oversupplied European and US markets are not the only markets in search of solar solutions.
The next frontier for solar demand may be China itself. The Chinese National Development and Reform Commission (NDRC) recently announced it has increased the country's target of installed solar energy from 15GW to 21GW by 2015.
The next generation of solar growth (and tellurium demand) may not rely upon advanced European markets, but the world's second largest market instead.
Securities Disclosure: I, James Wellstead, hold no direct investment interest in any company mentioned in this article.