China's Solar Industry Beset by Tariffs
Facing increasing tariffs, ballooning output and markets saturated by oversupply, Chinese solar panel producers are facing tough times.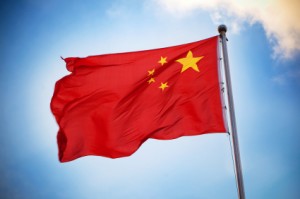 The possibility that Europe will impose tariffs on Chinese solar panel producers could not have come at a worse time for tellurium market stakeholders.

After five years of falling prices and rapidly-growing global solar panel demand, Chinese solar panel producers could soon feel the pinch after a second complaint was launched by European solar industry group EU ProSun.
The group's president, Milan Nitzschke, charged that "China seeks a monopoly in the solar sector and subsidizes the local industry with billions," Bloomberg reported late last month. EU ProSun hopes that the European Commission will take punitive action by imposing tariffs on what it believes are anti-competitive activities on the part of Chinese producers.
In May of this year, the US government imposed tariffs of 31 to 250 percent on Chinese solar panel imports after it was alleged that government subsidies were allowing producers preferential market access compared to their US counterparts.
The tariff could have a long-term impact on the United States' 7 percent share of China's solar product exports, which were worth about $2.8 billion in 2011. The US Commerce Department is expected to render a final ruling on the tariff on October 10.
However, the European Union's (EU) investigations into solar panel "dumping" — the selling of goods below cost on international markets — could carry a much larger impact.
Currently about one-third of China's total solar production — along with about 7 percent of all Chinese exports — goes to the EU, Reuters reported last week. Europe is by far one of the most advanced solar markets, with Germany alone accounting for 27.3 percent of global solar installations. The EU solar market as whole was valued at approximately US$27 billion in 2011.
China's solar companies
Outside international tariff developments, China's large-scale solar expansion is facing the consequences of massive industry support from the government.
China Development Bank, a state-owned lending agency geared toward promoting official policies, has extended US$43.2 billion in credit lines to 12 Chinese solar companies since 2010, according to data compiled by Bloomberg New Energy Finance. Numerous other companies have also received funding from local and provincial governments, which has led to the creation of dozens of solar panel producers.
This level of state-based financing is raising concern for Chinese government officials because falling panel prices mean that some producers have experienced losses of up to $1 for every $3 of sales this year.
The inevitable correction to overcapacity will not be an insignificant event, Boston-based GTM Research said. The renewable energy consulting firm estimates that Chinese companies have the ability to manufacture 50 gigawatts of solar panels this year; of that amount, 4 to 5 gigawatts will be consumed by China's domestic market, while another 18 or 19 gigawatts will be destined for international markets.
Panel prices have fallen by three-fourths since 2008, and Li Junfeng, longtime director general for energy and climate policy at the National Development and Reform Commission, recently told The New York Times that up to two-thirds of Chinese panel producers are now facing an uncertain future.
Tellurium impact

The downturn in solar markets has carried knock-on impacts for tellurium markets this year.
Earlier this year, Chinese tellurium producers said that they are unable to accept prices below the C$200/kg level, a move that saw some companies refuse to sell refined materials. Tellurium markets, which until recently have been guided by end uses beyond solar markets, have slowed substantially due to cutbacks in solar panel production.
But that, said Deer Horn Metals (TSXV:DHM,OTC Pink:GODYF) Chairman Tony Fogarassy, is only a temporary trend for tellurium suppliers. "[D]espite the recent shakeout in the solar industry, looking 10 or 15 years down the road, solar power will play a much larger role in the world's energy supply," Fogarassy said in a June interview.
The British Columbia-based tellurium junior miner is hoping to become one of the select few miners devoted primarily to tellurium production. Currently, Boliden's Kankberg mine and a tellurium mine owned by a solar panel company located in China are the largest tellurium-focused mine developments.
Deer Horn believes focused mines like its tellurium resource in BC's north-central region will be prized by companies like First Solar (NASDAQ:FSLR) once unprofitable solar producers are priced out of the market.
Securities Disclosure: I, James Wellstead, hold no direct investment interest in any company mentioned in this article.