Who's Planning to Cash in on Tantalum's Revival?
By Michelle Smith – Exclusive to Tantalum Investing News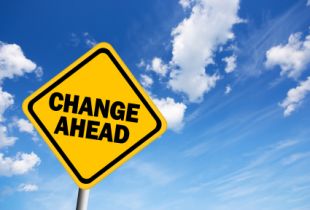 It wasn't long ago that the tantalum market was regarded as somewhat of an unsavory place to be. The global financial crisis was depressing the electronics industry, the mineral's largest consumer, and tantalum was plagued by increasing publicity about resources coming out of the Democratic Republic of Congo (DRC) that were associated with war and human rights abuses.
Fast forward to today… much of the global economy is recovering, U.S. legislation has prompted a system of accountability in the tantalum industry, and rising prices coupled with speculations of supply shortages are changing attitudes about the metal.
Global Advanced Metals, (GAM) kicks off the list of movers and shakers since its notable departure from the market in 2008. The company's Wodgina mine possesses the largest tantalum reserves with a capacity of 1.4 million pounds of tantalum pentoxide per year.
In January, GAM announced it was getting back into the game, reopening Wodgina and its Greenbushes processing plant. Since that time, the company says that it has received inquiries for over 700,000 pounds of tantalum per year. It has secured new contracts and has already made sales from existing stockpiles. GAM's first newly mined mineral production is expected to hit the market later this month or in July.
One of GAM's new deals is for the purchase of 200,000 pounds of tantalum ore from Galaxy Resources Ltd (ASX:GXY). This contract will be fulfilled with resources from Galaxy's Mt. Cattlin mine in Western Australia. The first shipment was made in March.
Cabot Corp (NYSE:CBT) is another company that took a break from tantalum mining, though not until 2009. In May, Cabot announced its plan to restart production at the Tantalum Mining Corporation of Canada (TANCO). When asked what Cabot used to gauge the timing of its return, John Shea, Manager of Corporate Communications, said it was a combination of factors, including market assessments and discussions with customers about their future plans and needs.
Cabot has not actually restarted production yet. However, Shea says it is expected to happen later this year, but the company has not committed to an exact date and it hasn't set any production targets.
Cabot is one of the first companies to have its minerals deemed conflict-free, meaning they aren't used to fund human rights abuses and war in DRC. Also, recently certified to appeal to an increasingly skeptical consumer base were Exotech, which recycles tantalum, and H.C. Starck, a tantalum processor.
Earlier this month, Commerce Resources Corp. (TSXV:CCE) closed a private placement for over 10 million common shares valued at about $7.58 million. The company's plans for these proceeds include funding further exploration and development of its Blue River Tantalum and Niobium Project in British Columbia, Canada.
Company President David Hodge says Blue River is the company's most advanced project. It is described as having excellent infrastructure and significant amounts of inferred and indicated tantalum. Future development decisions will be based on a forthcoming preliminary economic assessment and an updated mineral resource estimate. But, with regards to the tantalum shortage, Hodge reassured Resource Intelligence host, Doug Hadfield, saying he believes Commerce Resources is well positioned.
Even governments are aiming to cash in. Sudan and Ethiopia recently announced an initial agreement for exploration and development of minerals along their common border, where significant tantalum deposits are located. David Shinn, a former U.S. ambassador to Ethiopia, said this area was often ignored by both governments. Now, Sudan's minister of minerals, Abdul Bagi Al-Jailani, believes the agreement could contribute to the development and economy of both countries.