Pilbara Minerals: Full Steam Ahead with Australian Tantalum Projects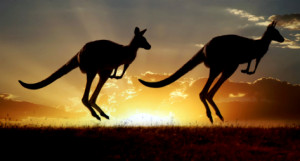 Australia's Pilbara Minerals (ASX:PLS) has been busy lately, and following today's news, the company is one step closer to producing tantalum in Western Australia's Pilbara region. The company acquired a new tantalum-lithium project on Monday, and announced today that it intends to commence two major drill programs this quarter.
The Tabba Tabba project is wholly owned by Global Advanced Metals Wodgina and is being operated and developed by Pilbara through a 50-percent venture with Nagrom Mining,
Mining is scheduled to begin at Tabba Tabba in the final quarter of 2014, and the main goal of the initial drill program is to "ensure that any additional mineralization outlined is included in the mine design." The drilling will also assist with start-up and pre-strip for the mine, as well as grade control activities.
At the Pilgangoora project, the drill program will be much more extensive. It will be aimed at extending known mineralization beyond existing drilling and increasing confidence in the current inferred Li2O resource.
Acquired on Monday from Global Advanced Metals, Pilbara has said that Pilgangoora "provides Pilbara with an attractive longer term growth opportunity in the strategic metals space." Pilgangoora already has a JORC-compliant tantalum-lithium resource calculated by Pilbara in 2012 from historical drilling, and the company sees outstanding potential to grow the resource.
Long-term growth and production strategy
Pilbara's drill programs at Tabba Tabba and Pilgangoora are also intended to contribute to its broader growth strategy and transition to tantalum production. And, as Executive Director and CEO Neil Biddle pointed out, investors are certainly jumping on board. Pilbara has been successful in raising significant amounts of capital in advance of the drill programs, drawing more than $3.5 million in past weeks.
Biddle commented further on Pilgangoora, stating, "[t]his is an outstanding growth opportunity for Pilbara and drilling will test the potential for this project to emerge as one of the largest hard rock tantalum-lithium deposits in the world."
"We are now also focused on the higher grade tantalum at Pilgangoora as potential feed for the Tabba Tabba plant with the higher grade, low-iron spodumene (lithium) representing a longer term growth opportunity to deliver product into the high-end ceramic and glass manufacturing industries," the CEO added.
As an article from Proactive Investors Australia notes, "[t]he market outlook for tantalum is very strong." Indeed, the metal is key for small-sized electronics components, and the use of tantalum capacitors has largely contributed to the miniaturization of cell phones, tablets and laptops.
That's good news for Pilbara Minerals, as its Tabba Tabba mine will be capable of supplying as much as 10 percent of global demand, according to Proactive Investors. To be sure, investors interested in the strategic metals space will want to keep Pilbara on their radar and watch for developments at its Western Australia projects.
At close of day on Tuesday, shares of Pilbara were trading at $0.30.
Securities Disclosure: I, Teresa Matich, hold no investment interest in any companies mentioned. 
Related reading: