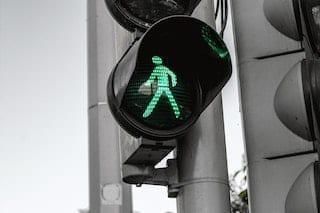 The government of Malawi has renewed the exploration license for Mkango's Thambani uranium-niobium-tantalum project for two more years.
The government of Malawi has renewed the exploration license for Mkango Resources' (TSXV:MKA) Thambani uranium-niobium-tantalum project.
Mkango's license is now valid for two more years starting on September 8, 2017. The company holds two prospecting licenses in the East African country through its wholly owned subsidiary, Lancaster Exploration.
In May, the firm released assay results from 85 rock grab samples from Thambani, reporting grades of up to 3.3 percent U3O8, 1.9 percent Ta2O5 and 6 percent Nb2O5. Tantalum is used in capacitors for small electronic devices ranging from mobile phones to hearing aids to anti-lock braking systems for cars.

Roskill
predicts
that the need for tantalum will increase as those and other consumer electronics become more popular. The firm sees
demand growing by 3 percent per year to 2026, and expects prices to reach $80 per pound. The U3O8 spot price was trading at $20.75 per pound as of August 14.
Mining in Malawi
The Malawi government's decision to renew Mkango's license for Thambani is unsurprising considering the country is looking to increase how much the minerals sector contributes to its GDP. According to a recent report, it wants to boost it from less than 2 percent in 2011 to over 10 percent in the coming years.
Malawi does not currently produce any tantalum, though Africa is home to two other major producers — the Democratic Republic of Congo (DRC) was the world's top producer of the metal last year, while Rwanda came in second.
Sourcing tantalum from the DRC has long been an issue for end users as it is a conflict mineral that has funded war within the DRC for decades. There has been an increasing push for companies to purchase ethically sourced tantalum, although recently the Dodd-Frank Act, which requires publicly traded companies in the US to disclose and investigate their use of conflict minerals, has come under fire.
If work continues to progress, Thambani could provide a more regulated and ethical source of tantalum in Africa. The country is also more hospitable than neighboring Tanzania, which passed laws earlier this year requiring the government to own at least a 16-percent interest in mining projects in the country.
Mkango's other project
In addition to Thambani, Mkango holds the Songwe Hill rare earths deposit, also in Malawi. The company updated the prefeasibility study for the project in November 2015, and at the end of last year it entered into a deal for Songwe Hill with Noble Resources International.
The agreement allows the Asian commodities trader to acquire a 12.5-percent interest in Mkango in exchange for advising, consulting, introduction to strategic partners and the right to negotiate a marketing services agreement.
"Mkango is focused on one of the few advanced stage rare earths projects outside China, and through Noble's network and relationships in Asia and elsewhere, its marketing expertise, logistics platform and offtake capabilities, we are very well positioned to advance the project against the backdrop of a recovering rare earths sector," said Will Dawes, chief executive of Mkango.
In March 2017, the company also entered into a memorandum of understanding with Metalysis to research, develop and commercialize rare earth metal alloys for 3D-printed permanent magnets.
Don't forget to follow us @INN_Resource for real-time news updates!
Securities Disclosure: I, Melissa Shaw, hold no direct investment interest in any company mentioned in this article.