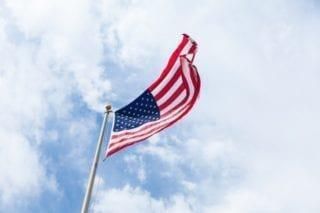 Part of the Dodd-Frank Act requires firms to disclose whether they use conflict minerals in their products.
An overhaul of America's Dodd-Frank Wall Street Reform Act could be coming soon. On Thursday (June 8), the US House of Representatives passed a bill that aims to repeal about 40 provisions in the act.
The final vote count was 233 to 186, with all Democrats and one Republican voting against the legislation. Republicans say the Dodd-Frank Act has slowed economic growth by making it more difficult for consumers and businesses to get loans. Democrats overwhelmingly oppose an overhaul because they say it would allow for risky lending practices.
Introduced in 2010 by the Obama administration, the Dodd-Frank Act was designed to regulate Wall Street and help prevent another financial crisis from happening. The bill that would change parts of the act is called the Financial Creating Hope and Opportunity for Investors, Consumers and Entrepreneurs Act, and was outlined last year by Texas representative Jeb Hensarling. He is also the Republican chairman for the House Financial Services Committee.

Proposed changes to Dodd-Frank
If passed by the Senate, the Financial Choice Act will alter the Dodd-Frank Act fairly significantly. Here are just a few elements of the act that would be different:
The bill

would scale back

the authority of the Consumer Financial Protection Bureau to act as a watchdog over consumer financial products, including payday loans, mortgages and credit cards.
The Financial Choice Act would eliminate the Volcker Rule, which prevents government-insured banks from making risky investments with taxpayer-backed funds.
It would also get rid of a requirement for retirement financial advisors to put their clients' interests ahead of their own.
The legislation would remove the Financial Stability Oversight Council's power to determine which financial firms are important to the health of the financial system. Firms designated as systemically important face limits on how much they can borrow and are more closely scrutinized by the US Federal Reserve.
Impacts on conflict minerals mining
Another part of the Dodd-Frank Act that would be repealed is the requirement that publicly traded companies disclose if they source minerals from the Democratic Republic of Congo (DRC) and neighboring countries.
Currently, public companies that source minerals from the DRC are required to produce an independently audited report about the ownership and source of the mined commodities to the US Securities and Exchange Commission (SEC). Tantalum, tin, tungsten and gold are heavily mined in the DRC, and profits from such mining operations have financed warlords and fueled conflict in the country for decades.
The act has motivated large companies like Apple (NASDAQ:AAPL), Blackberry (TSX:BB,NASDAQ:BBRY), Motorola (NYSE:MSI) and Intel (NASDAQ:INTC) to source ethically mined minerals for their electronic products.
In 2014, Intel CEO Brian Krzanich announced that all of the firm's microprocessors released that year would be ethically sourced. "As a shareholder, you should care about this, you should want us to address it. It did cost us a lot to set up this program, but now it's running, the cost of the actual materials is no more," Krzanich said during a keynote speech to the SEC.
Inspectors determine which mines operating in the DRC are ethically run. Minerals from conflict-free mines are tagged and then shipped to smelters that are part of the Conflict-Free Sourcing Initiative. Companies can then buy the metals they need for their products from these smelters.

There is some debate about how effective the regulations are, but experts generally agree that they are a good start.
"In 2010, the UN said nearly every mine was controlled by a military actor. Now 79 per cent of miners are working in mines that are conflict free," the Enough Project's Sasha Lezhnev
said to CBC
.
However, University of Manitoba PhD student Evelyn Mayange told the news outlet that there is a lack of independent monitors, and minerals that are not conflict free are labeled as conflict free. Mayange added that issues of child labor in the mines and sexual violence also need to be addressed. She believes the Dodd-Frank Act's conflict mineral rules should be strengthened.
There are clear indications that under US President Donald Trump the regulations are being loosened instead of strengthened. Aside from the recent move to overhaul the Dodd-Frank Act's conflict minerals rules, Trump-appointed SEC Chairman Michael Piwowar said in April that the
SEC will no longer be enforcing the 2012 rule requiring firms to verify that their products do not use conflict minerals.
Next steps
As mentioned, the Financial Choice Act is now headed to the Senate, where it will require 60 votes to pass. At the moment, Republicans hold 52 seats in the Senate, meaning that they will need the support of eight Democrats to advance the act. Experts have expressed doubts that the bill has any chance of being passed by the Senate.
Another option would be to pass a regulatory relief bill that would include more limited changes and would require just 50 votes. Lawmakers could also leave the Dodd-Frank Act alone and put the Federal Reserve or Federal Deposit Insurance in charge of rewriting some of the rules.
Brian Gardner, a policy analyst with Keefe, Bruyette & Woods, was quoted by CNN as saying, "much of the language in Dodd-Frank is vague and gives a lot of discretion to regulators on how they write the rules so, over time, I expect the Trump administration will amend some of the Dodd-Frank rules."
It's interesting to note that the vote to introduce this bill and gut parts of Dodd-Frank is occurring a week before the Federal Reserve meeting scheduled for June 13 to 14. At the meeting, the Fed will make a decision on whether or not to hike interest rates.
Don't forget to follow us @INN_Resource for real-time news updates!
Securities Disclosure: I, Melissa Shaw, hold no direct investment interest in any company mentioned in this article.