What's in Your Apple Product?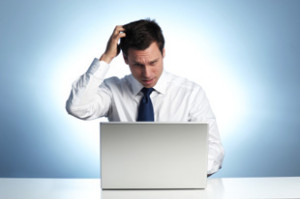 Today was a big day for die-hard Apple (NASDAQ:AAPL) fans who have been patiently waiting for the company's next big announcement.
Despite technical difficulties with the company's livestream of the event, Apple kept its promise, unveiling its latest line up of technology: the iPhone 6, iPhone 6 Plus and an eye-catching new smart watch. As the company deconstructed all the latest features of those products, Tantalum Investing News thought it would be worth taking a look at what exactly is in them.
Like other high-tech devices, Apple's products use a wealth of precious, industrial and critical minerals, including gold, platinum, copper, tantalum and rare earths. While most of those minerals can be sourced from safe jurisdictions, some — like tantalum — have become synonymous with the words "conflict minerals," as they tend to be sourced from conflict regions in the Democratic Republic of the Congo (DRC).
To promote supply chain transparency, the US Securities and Exchange Commission (SEC) required that companies that use tantalum, tin, tungsten and/or gold sourced from conflict regions like the DRC file a Conflict Minerals Report by May 31, 2014 in compliance with Section 1502 of the Dodd-Frank Act. Though some companies were not too keen on submitting their disclosure statements, earlier this year Apple met with the requirements stipulated by the SEC and submitted a Conflict Minerals Disclosure statement. Apple has also taken it upon itself to provide the public with a quarterly smelter list that identifies the smelters it uses for its products and how they fit in line with the Conflict-free Smelter Program.
It's not overly encouraging to see conflict minerals on the materials list of a large, well-known company like Apple, but the company is making a concentrated effort to clean up its supply chain and ensure that any materials or smelters it uses are conflict free.
That said, the company's commitment to recycling electronic materials has made it so the company has found a quasi-loophole in its disclosure report. As such, Apple's Conflict Minerals Disclosure states, "[b]ased on its due diligence efforts, Apple does not have sufficient information to conclusively determine the country of origin of the Subject Minerals in its products or whether the Subject Minerals are from recycled or scrap sources."
In its report, the company also notes that of the 205 smelters included in the report, 21 source minerals from the DRC or adjoining countries. Further to that, of the 21, 17 are compliant with the CFSP, while four have yet to undergo third-party independent audits. Further to that, as TechCrunch points out in a January 2013 article, Apple has been diligent with its supplier audits, even facing criticism for doling out "corrective measures that seem rather toothless — most often putting suppliers 'on probation.'" That means that Apple will be watching its suppliers more closely.
Thus, while at first glance it might seem negative that the company has concluded that it does not have sufficient information to call its minerals conflict free, that could in fact be a point in Apple's favor.
Securities Disclosure: I, Vivien Diniz, hold no direct investment interest in any of the companies mentioned.