Will China's Need to 'Go Green,' Affect the Rare Earth Market?
China's pollution problems are well documented, and the government has started to show a desire to act on them. The Chinese control 97 percent of the rare earth supply, which is needed for numerous sustainable energy technologies. China could be in the driver's seat of a new green economy selling not only rare earths, but finished sustainable energy technology.
By Michael Montgomery—Exclusive to Rare Earth Investing News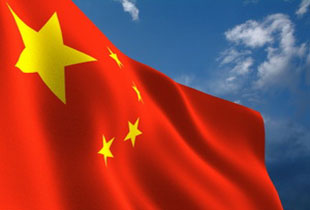 The economic rise of China and its burgeoning urbanized middle class means that the nation of over 1 billion people will face serious challenges unlike any other country. The main problem is pollution.
China just passed the United States as the world top energy consumer. This hasn't been the biggest concern for the Chinese, however, as the population grows wealthier and its drive for resources grows, the pollution problem can no longer be overlooked.
The mining and energy sectors of the Chinese economy have been able to produce under very little regulations, making Beijing one of the most polluted cities in the world. The runoff from mining operations, from coal to rare earths, has destroyed the water table. "Almost a quarter of China's surface water remains so polluted that it is unfit even for industrial use, while less than half of total supplies are drinkable," reported David Stanway, for Reuters.
China controls over 97 percent of the worlds rare earth supply. These various metals are used in hybrid car technology, as well as the magnets and other materials used in wind and renewable electrical generation technology. China can no longer claim that as a developing nation it should be exempt from regulating its industries and cleaning up its environmental impacts.
In regard to rare earth mining, China is considering consolidation of the various mining companies into four or five conglomerates. "Beijing wants to consolidate the industry and lower energy waste and environmental damage. Ironically, the rare earth mining business is one of the most energy-wasteful and highly polluting industries around. Think Chinese coal mining with acid," stated Paul Denlinger, for Forbes.
By lowering export quotas on rare earths by 72 percent, China is hoping to encourage investment and production of wind and solar power. If this plays out, China will be in the driver seat for a green energy sector that is set to explode.
And why shouldn't they set up their economy around this?
They have the minerals needed to produce the technology, and the population base to produce the products far cheaper than the rest of the world. They could clean up their own pollution problems, and make a profit on selling wind turbines, batteries and solar panels to the rest of the world.
There is of course risk involved with green technology, especially when western countries are facing massive debt issues, and the relative cost of oil and coal are far cheaper than renewable energy at this time.
If governments do begin to move even a small percentage of energy production to these renewable sources, and China is producing all the technology behind it, it may pay out big. Not only would the cost for numerous rare earths explode, allowing China to cash in on their monopoly in the market, but they will also profit from the sale of finished green energy solutions.
Mining Company News
Bolero Resources Corp. [CVE:BRU] announced rare earth elements in soil grids on its 'Carbonatite Syndicate' claim. "Concentrations for Cerium (Ce) and Lanthanum (La) ran up to up to 631 ppm and 377 ppm respectively, with 20 samples showing total Rare Earth contents above 1000 ppm. Pathfinder elements such as Niobium (Nb) and Barium (Ba) also show distinct elevated concentrations against background, proving their applicability for local exploration," stated the press release. These results are only a very early exploratory phase, so mining on the site is still far off.
Rare Earth Metals Inc. [CVE:RA] completed an airborne magnetic and radiometric survey of its Letitia Lake/Red Wine property. The survey identified "numerous high priority radiometric/magnetic anomalies have been isolated for follow-up, many of which are associated with known mineralized trends," stated the press release. The anomalies may be a precursor to rare earth ore on the property. Like most North American rare earth operations, the projected start date for mining is far off as companies are searching far and wide for economically viable claims.