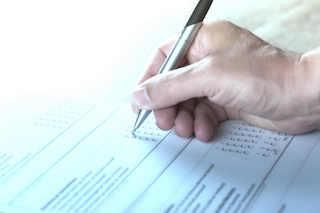 Ucore is working with a major Alberta oil sands producer to extract metals like titanium, REEs and vanadium from bitumen.
Ucore Rare Metals (TSXV:UCU) has partnered with a major Alberta oil sands producer to extract rare earth elements (REEs) from bitumen.
In a Monday (June 26) press release, Ucore says the unnamed producer developed the proprietary extraction process. It was designed for the Athabasca tar sands, but could also be licensed for global use.
The firm is taking the tar sands producer's bitumen extraction process and generating a pregnant leach solution (PLS) that can be submitted to a molecular recognition technology (MRT) metals separation circuit. The MRT circuit will identify a variety of metals in the PLS, including titanium, REEs and vanadium.

Edwin Bentzen of Bentzen & Associates has been with Ucore on PLS production, and has created three different types (hydrochloric, nitric and sulphuric) that will be considered for the MRT circuit. The samples were created at a lab in Colorado, and will be tested by Activation Laboratories in Ontario to determine which one will be best for the circuit.
"Our work is currently occupied with establishing refining metrics such as leach time, temperature, and acid strength in order to optimize the dissolution process and maximize recoveries. Given the scope of the economic opportunity, we're excited to be working on such a high-quality input concentrate," said Bentzen.
Jim McKenzie, president and CEO of Ucore, said that removing the metals from bitumen will increase the value of each barrel of heavy crude. "High-value commodities such as REE, titanium,
scandium
, niobium, vanadium,
tantalum
, and a host of other tech metals are in the offing," he commented.
Those metals have a variety of uses. A few of them are as follows:
Niobium

is used to make powerful superconductive magnets, stainless steel alloys for pipelines and superalloys for jet engines.
Tantalum

is used to create components for portable electronics, including mobile phones and laptops.
Titanium can be alloyed with aluminum or molybdenum for aircraft, spacecraft and missile

construction. Titanium connects with bone and can be used in surgery for hip or joint replacement. Titanium oxide is the component of sunscreen that blocks UV light.
Once lab testing is complete, the best-performing PLS will be used in the MRT circuit at IBC Advanced Technologies' pilot plant in Utah. Ucore will then assess if it can modify the pilot plant for industrial-scale testing of the oil sands producer's feedstock.
Don't forget to follow us @INN_Resource for real-time news updates!
Securities Disclosure: I, Melissa Shaw, hold no direct investment interest in any company mentioned in this article.