The time has come for other participants, besides China, to re-enter the REE sector. Several European and US producers need to get back into REE production.
By Cyrus S Darabshaw Exclusive To Rare Earth Investing News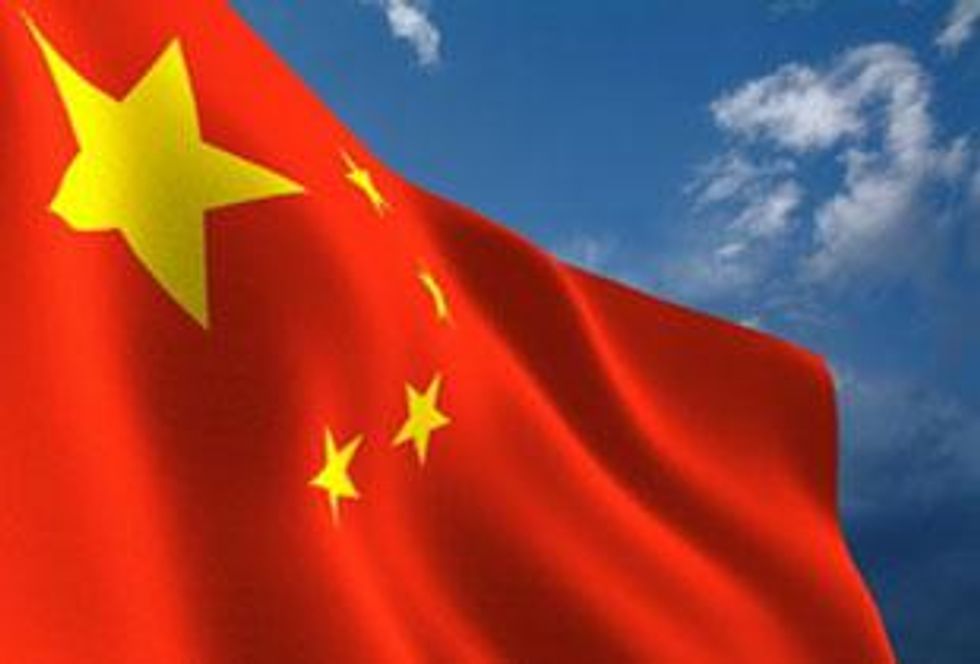 I have increasing started feeling that China on the one side, and the rest of the world on the other, are in a sort of a race. The prize for the one who breasts the tape? Supply of rare earths.
In fact, history shows that the United States had had a head start in a previous, similar race, before China, coming from way behind, and pipped it to the post. Today, China, by shrewd manoeuvring, is the lone runner, having garnered about 96 per cent of the global supply.
2009 may have gone in price corrections following the global recession. But REEs saw a significant price increase between 2006-2008. Similar hopes are being floated for 2010.
Current suppliers in China do not have any problems meeting market demand, increasing by the day, thanks to the introduction of more and more hybrid and electric vehicles, electric bicycles, wind turbines, car batteries, and whatmayhaveyou. But what sparked off a minor crisis is the Chinese hint at the start of 2010 of limiting supply.
What does all this mean? Let us clarify – very simply, clearly, the time has come for other participants, besides China, to re-enter this sector. Hence, my reference to the fresh race between China and the rest of the world. We at Reearthinvestingnews have often said that the time is not far for European and the US producers to get back into REE production. There are quite a few production sites being developed at the moment – in Australia, Canada, South Africa and Greenland. But most will not be able to ramp up output for some more years to come, say experts.
Those at Roskill Information Services, an international provider of information on minerals and metals, though, are optimistic that this new supply will become available just in time, as by 2012 China's own elevated demand due to the growth in high-tech industries will have outstripped local supply. Clearly, the Chinese supply of REEs may become increasingly expensive and priority may be given in the future to China-based users (which can, however, be foreign-owned).
Prices up
Prices of certain rare earths materials from China have risen sharply since the start of the year following that report in the Daily Mail, London, that spoke of the Chinese intentions. Almost all the 17 elements have surged. Indium, for example, was being offered by European traders at $530-535/kg, mid-week up marginally from $520/kg last week. But towards the latter half, traders said prices were cooling off.
Since we spoke of REE producers in the rest of the world girding their loins to beard China, we are glad to report a lot of positive developments by Canadian companies on this front. Rare Earth Metals Inc (TSX V: RA) announced that it had entered into investor relations consulting agreements from January 15, 2010, with both First Canadian Capital Corporation and Linx Inc.
The First Canadian and Linx agreements each provide for a monthly consulting fee of $3,500 plus GST and the issuance of 100,000 incentive stock options exercisable for two years at $0.55 per share, which are subject to the company's incentive stock option plan including vesting provisions. The investor relations agreements, which are subject to the approval of the TSX Venture Exchange, are for an initial term of 12 months with a three month performance review period after which time either party may terminate on 30 days notice.
There was more good news from this company. Rare Earths also reported that the previously announced drill program at its Clay-Howells Project was scheduled to begin later this month. A 10,000 meter contract has been let to Norex Drilling in Timmins and road up-grades and camp construction is being completed. This drill program will focus on defining the Clay-Howells Prospect magnetite resource and in particular its rare earth element and niobium content.
Another Canadian company, Stelmine Canada Ltd, (TSX V: STH) also announced this week that it had closed an acquisition agreement under which the company can acquire up to a 100 per cent interest in 9 mining claims, covering an area of 540 hectares in Abbadi Township, 52 kilometers northwest of Sept-Iles in the Province of Quebec.
This is a highly strategic acquisition for the company, which is part of a continuous pattern of rare earth acquisitions. An aerial radiometric survey and trench sampling performed by SOQUEM in 1976 led to the discovery of three major showings oriented NW-SE. The minerals observed in these three showings are fergusonite, chevkinite, gadolinite, pyrochlore, zircon, monazite, allanite and ferrocolombite.
To date, the company holds rare earth properties in four regions of the Province of Quebec for a total of 7,475 hectares.  Stelmine Canada Ltd is a junior exploration company listed on the TSX Venture Exchange.
More on the REE companies front…
Great Western Minerals Group Ltd (TSX V: GWG) has filed an amended and restated preliminary short form prospectus with the securities regulatory authorities in the Provinces of British Columbia, Alberta, Saskatchewan, and Ontario in connection with a reasonable best efforts offering of units of GWMG for gross proceeds of up to $7,000,000, subject to a 15 per cent over-allotment option, at an issue price of $0.28 per unit. The offering will be led by Pope & Company Limited.
Each unit will consist of one common share of GWMG and one-half of one common share purchase warrant. Each Warrant will entitle its holder to purchase one additional common share for $0.50 and will expire 60 months after the date of the closing of the offering, subject to acceleration of the exercise period in certain circumstances. Great Western Minerals Group Ltd is a Canadian-based company with six rare earth exploration and development properties in North America with an option on a sizable additional property in South Africa.
There are other European companies also mining REE. Keep watching this space for more!
Featured
Investing News Network websites or approved third-party tools use cookies. Please refer to the  cookie policy for collected data, privacy and GDPR compliance. By continuing to browse the site, you agree to our use of cookies.