The latest prices, news and events from across the global rare earths market.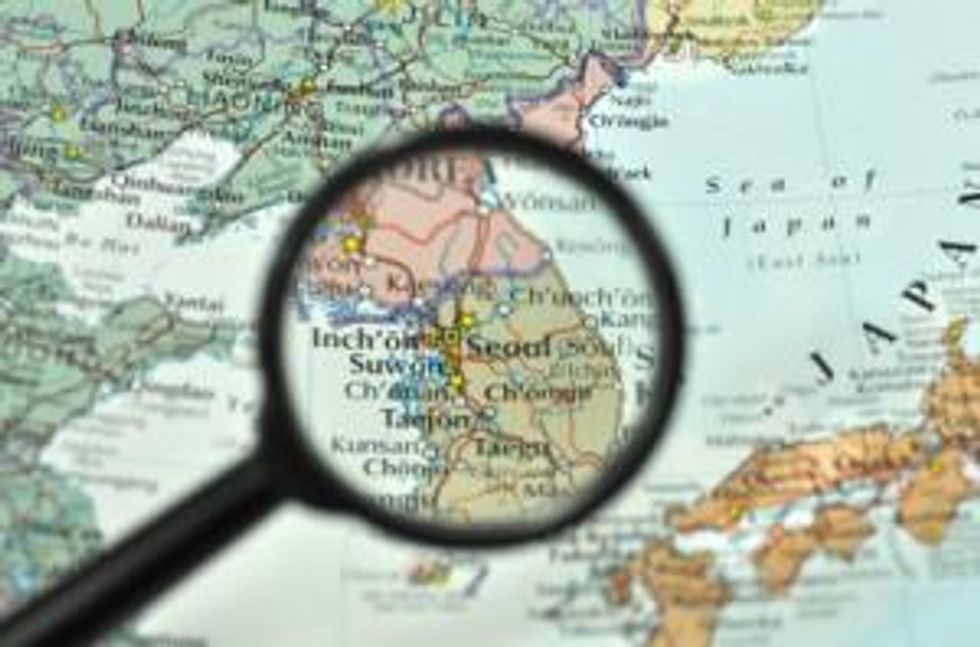 South Korea's dependence on rare earth elements (REEs) from China fell last year as the country diversified its import base, according to a report by China's Global Times.
For the January to November period, REE imports from China accounted for 54.4 percent of total imports, down from 78.4 percent in 2011, according to the Korea Customs Service.
The report adds that the drop in imports was the result of the relatively high price of REEs imported from China — prices averaged $39.21 in 2012, "equal to 101.3 percent of the average price of total imports. The ratio was higher than 91.3 percent in 2011."
Meanwhile, REE imports from Japan increased to 27.9 percent last year from 7.8 percent in 2011.
China cuts 2013 REE export quotas 
Rare Earth Investing News reported last week that China has reduced, by 27 percent, its rare earth export quotas for the first half of 2013.
The country's Ministry of Commerce announced that 15,499 tonnes of rare earths will be allowed to leave the country; that includes 13,561 tonnes of light rare earths and 1,938 tonnes of heavies. The first-lot quota for 2012 was 21,226 tonnes.
Traditionally, China issues REE quotas in two batches. The second batch for 2012 totalled 9,770 tonnes, bringing the full-year quota to 30,996 tonnes, the highest in three years, according to the Taipei Times.
Producer halts production for third consecutive month
Inner Mongolia Baotou Steel Rare-Earth (SSE:600111), China's largest REE producer, confirmed that it will continue its production halt for a third consecutive month.
The company will halt firing, smelting and separation of REEs at its factories in Baotou, located in the northern region of Inner Mongolia, for one more month, it said in a statement filed with the Shanghai bourse.
"The rare earth market recovered slightly in the two months when production … was suspended. But there has been no fundamental turnaround," the company said.
The firm originally halted production at some of its smelting and separation operations in an effort to stabilize slumping prices. In November it extended its halt for one more month. While some feel that the halt is having a positive effect, a number of critics believe the company's production stoppage is unlikely to improve the market.
Market round-up
China's REE market weakened during the last week of 2012, with little actual business concluded and prices for many REEs softening, according to a report by Metal-Pages.
Although purchase-amount details and prices for the second round of national REE stockpile buying were reported, market traders stated that the latest round of buying brought little improvement to the market.
A number of players commented that purchase amounts are much lower than current domestic stocks, and coupled with slack consumer buying, the domestic market is currently oversupplied.
Praseodymium/neodymium metal prices fell last week. Small deals for the 99-percent rare earth metal have been taken at $60,920/tonne and lower prices of about $59,500/tonne are also being seen in the market.
The market for high-purity lanthanum oxide is still lacking demand, and little business has been reported. Some suppliers have lowered offer prices for lanthanum oxide to $14,428/tonne, while lower prices of $12,825/tonne have also been reported.
Little improvement has been seen in China's cerium oxide market. Suppliers reported that domestic demand is slack and said they have held prices for 99- to 99.9-percent cerium oxide at $7,214/tonne.
Company news
Great American Energy (OTCBB:SRBL) entered into an option agreement to acquire an undivided 60-percent interest in the Bear Creek REE property.
The Bear Creek property is said to contain potential for significant resources of REEs. Samples collected from 32 locations on the property provided indications of four elements as major potential contributors to value: scandium (4 g/t), neodymium (33 g/t), samarium (6 g/t) and europium (1.78 g/t).
Great American Energy's CEO, Felipe Pimienta, commented, "[w]ith China controlling about 90% of the rare earth elements currently being consumed worldwide, the Bear Creek Property represents the potential to develop a greatly needed North American supply of REEs."
The option must be exercised on or before April 30, 2015, according to the terms of the agreement. To exercise the option, the company must make a series of scheduled cash payments and fund mineral exploration work on the property totaling an agreed upon dollar amount no later than this deadline.
Texas Rare Earth Resources (OTCQB:TRER), a heavy REE exploration and development company, is initiating baseline air quality monitoring at its Round Top project in anticipation of permitting future operations.
The company noted that the initiation of the air quality baseline study is in line with its strategy to maximize the value of all the assets present at the project, including the historical beryllium and potential uranium resource.
In addition to REEs, the Round Top property contains a historical beryllium resource.
It is believed that uranium is also a potential asset at Round Top as it occurs both as an accessory in low-grade, REE-bearing rhyolite that may be coproduced with the REEs as well as in unexplored higher-grade deposits that are geologically associated with the beryllium below the rhyolite.
Securities Disclosure: I, Adam Currie, hold no direct investment interest in any company mentioned in this article.
Related reading: 
Featured
Investing News Network websites or approved third-party tools use cookies. Please refer to the cookie policy for collected data, privacy and GDPR compliance. By continuing to browse the site, you agree to our use of cookies.