Rare Earth Recycling: Enter the New Reality
By Michael Montgomery—Exclusive to Rare Earth Investing News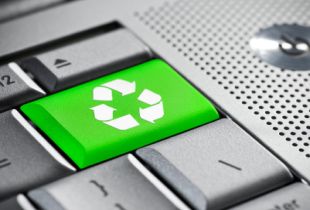 Much talk has been made about how to secure supplies of rare earths from outside of China. The topic heated up as restrictions to export quotas and rising prices dictated that companies and countries reliant on rare earths scramble to find and produce the various metals. Last Wednesday, Chinese officials announced that supplies of the rare earth oxides would be set by 'reasonable' quotas according to both domestic and international pressures. They stated that it would take five years to "establish a sustainable and healthy setting for the rare earths industry with reasonable mining, orderly production, efficient usage, advanced technology and intensive development," reported Ben Blanchard, for Reuters. This is much of the same rhetoric from China, which has continually reduced quotas, however, the world will not wait five years. Outside of mining these critical metals, what can be done?
Increasingly the world has started talking about recycling. The buzz word that has popped up is Urban Mining. Discarded high tech goods (e-waste) contain a whole host of materials that are invaluable such as rare earths, gold, silver, antimony and many more. The roadblock to capitalizing on this vast resource of otherwise unwanted material is pure economic viability. As China further cuts mining and exports, and as the world demands more of the material, the economics will come into line. Current analysis shows that to "be cost-effective in Japan, the price of rare earth metals would have to rise 10-fold," reported Chikako Mogi, for Reuters.
According to a Japanese government affiliated study, Japan has an estimated 300,000 tons of rare earths currently sitting in e-waste. Because of the amount of material that has to be processed including all the packaging that has to be sorted and materials that have no value, the extraction process currently produces little rare earths at the end of the line. For example, a typical air conditioning unit has four magnets inside that contain around 30 grams of rare earth. With cell phones, computers, TV's and other small devices the rare earth content may be smaller.
"At Dowa's plant, computer chips and other vital parts from electronics are hacked into two-centimeter squares… The factory processes 300 tons of materials a day, and each ton yields only about 150 grams of rare metals," reported Keith Bradsher, for The New York Times. With precious metals the concentration is much higher, as the report states that some 6,800 tons of gold lie in e-waste in Japan alone, equal to 16 percent of the reserves in the world's gold mines.
The technology is coming around and government funding from Japan and Germany may spurn a technological revolution in the market. Many of the world's largest electronics and metals companies are working on solutions. Hitachi and Mitsubishi are just a few of the companies hoping to reduce costs of recycling to benefit their own companies. Hitachi recently opened their urban mining plant in Japan, the company "plans to get 10 percent of its rare-earth needs through recycling when the business begins operating in fiscal 2013," stated Hitachi. The company uses approximately 600 tons of rare earths a year.
However, many companies have funded or signed off-take agreements with non-Chinese miners of rare earths, most notably Molycorp (NYSE:MCP) and Lynas Corp. (ASX:LYC). This new supply of mined rare earths may lower the prices of many rare earths to the point that recycling becomes uneconomical. Lynas recently signed an off-take agreement with Sojitz Corp. of Japan for 8-9,000 tons of rare earths over ten years.
Sumitomo Corp. has given funding to Molycorp for the full production restart of their Mt. Pass mine spending $100 million, for 3 percent of Molycorp shares. Toyota also announced a rare earths plant in India that would produce 3-4,000 tons of material per year. With all of this new material coming online over the next few years, will the prices remain high enough for recycling to become a reality?
The efforts of Hitachi are one sign that both the mining of rare earths and the recycling efforts are not mutually exclusive, and need to be used in tandem. Hitachi, which is working towards recycling efforts, also partnered with Molycorp in their 'Mine to Magnets' business model. It looks as if Hitachi is diversifying their supply chain with both new mining and recycling.
Once hybrid cars reach the end of their respective life cycle recycling techniques will be essential in re-using the high levels of rare earth in each car. If you look at the goals set for the 'green revolution' by utilizing renewable energy, and electric vehicles creating a more sustainable world, the benefits of recycling these materials makes prefect sense.