There are many rare earth projects currently being explored and developed worldwide. As the Chinese reduced export quotas, these projects represent the future of the rare earth market.
By Michael Montgomery—Exclusive to Rare Earth Investing News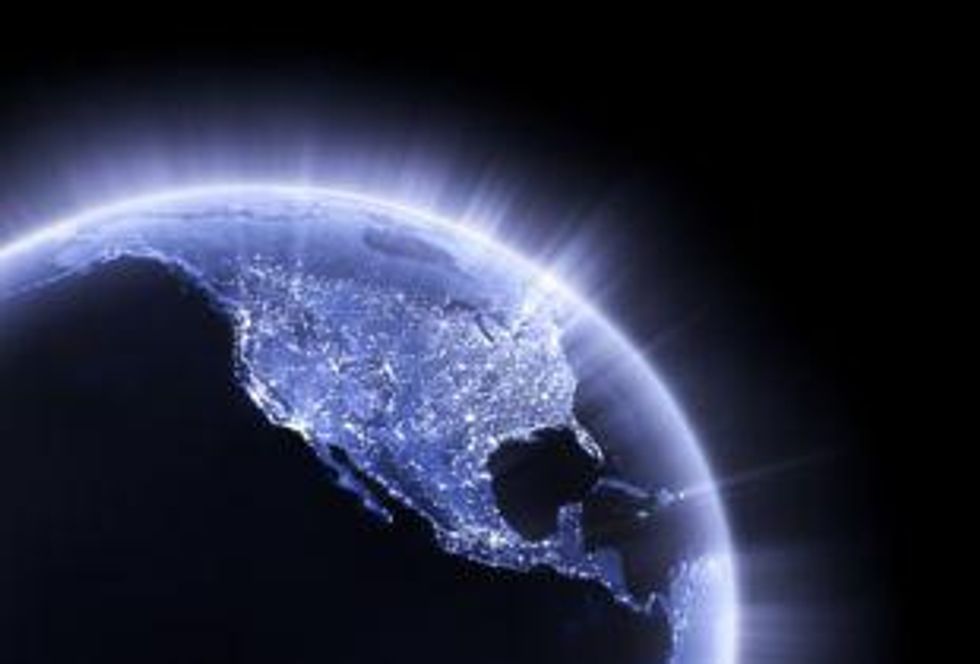 The rush for rare earth element mining projects in British Columbia, as was reported last week, is just the tip of the iceberg in this increasingly lucrative market. Mining companies round the globe are looking for economically feasible projects to cash in on a market that has reached an event horizon of sorts, where demand will outpace supply in the foreseeable future. From the ice bound north of Greenland, to the hot plateaus of Western Australia, many upstart operations may be promising.
U.S. Prospects
Rare Element Resources Ltd. (AMEX:REE)(TSXV:RES) has been developing its Bear Lodge property in Wyoming. The deposit, which is still in pre-feasibility, is thought to have over 7 million tonnes of oxide resources averaging a grade of 3.6 percent. The company hopes to be producing by 2015.
They have also stated that their new form of processing can deliver 90 percent recovery. One process involves a water scrubbing process; the other uses chemicals such as hydrochloric acid. "It is not so much new technologies we are looking at, but the matter of getting the right combinations together for the deposits we have," said Mark Brown, CEO of Rare Element Resources. Other rare earth minors have stated the desire to build a processing facility including Avalon Rare Metals.
Australian Prospects
Lynas Corporation (ASX:LYC) has been developing its Mount Weld property in Western Australia. Development of the mine has been completed, and the company has set a completion date for the processing plant for December 2010. The deposit has a high grade of rare earth oxides (REO), and at its expected full production will fulfill 11 percent of world rare earth market. The total figure is 7.7 million tonnes rare earth resources at a 12 percent grade, for a total of 917,000t of REO.
The company has reported increasing rates for its rare earth, especially since the reduction of quotas from China. "The Mount Weld Composition price for rare earths has risen a hefty 102% over the past month, to US$43.28/kg on an FOB China basis as at 23 August 2010," as reported on Proactive Investors.
Arafura Resources Limited (ASX:ARU) is developing its Nolan project in Northern Australia. The deposit has total measured and inferred resource base of 850,000t of REO, and 13.3M-lbs of uranium grading 0.44lb/t U308. The company is working on a processing plant, and hope for production in 2012.
Metallica Minerals (ASX:MLM) is working on a scandium and cobalt deposit. The project is a joint venture with Straits Resources (ASX:SRL). "The combined Kokomo and Lucknow Scandium resource is now in excess off 2,000 tonnes of contained scandium metal (approximately 3,000t scandium oxide)," as reported on Proactive Investors. Scandium in a REE used in fuel cells, low weight aluminum, and high intensity electrical bulbs.
Canadian Prospects Outside of British Columbia
Commerce Resources (TSXV:CCE) has been working on its Eldor project in Northeastern Quebec. The niobium and tantalum deposit in drill programs has shown a 1.72 percent Total Rare Earth Oxides, with niobium and tantalum mineralization that ranges from 1.15 percent up to 11.4 percent niobium, and 0.046 percentup to 0.21 percent tantalum. For Rare earth oxides the four most common in the deposit are, in descending order cerium, lanthanum, neodymium, and praseodymium. "Neodymium oxide constitutes nearly 22 percent of all rare earth oxides present in this zone and is one of the more sought after of the rare earths for use in super magnets and related applications," stated the press release.
Crevier Minerals Inc, a private company jointly held by MDN Inc. (TSE:MDN) which has a 67.5 percent share, and IAMGOLD Corporation (TSX:IMG)(NYSE:IAG), are developing another niobium and tantalum property in Quebec.
"The inferred resource… and the measured and indicated resources, represents a total resource of 15.42 million tonnes grading 0.17% Nb2O5 and 252 ppm Ta2O5. The new estimate shows a significant 23.5% increase in the Ta2O5 grade for this category," stated the press release.
With help from Assistant Editor Vivien Diniz
Investing News Network websites or approved third-party tools use cookies. Please refer to the  cookie policy for collected data, privacy and GDPR compliance. By continuing to browse the site, you agree to our use of cookies.