Rare Earth + China = `Unobtainium'
Hollywood blockbuster Avatar acts as a sign post to the increasing importance of rare earth elements in our lives. If China continues to exercise control, REE may well become like `unobtanium' – difficult to get.
By Cyrus S Darabshaw Exclusive To Rare Earth Investing News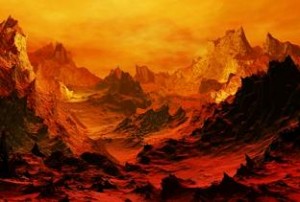 Some days ago, I finally managed to see the Hollywood blockbuster Avatar. As a follower of developments in the world of rare earths, I was pleased as punch to note that the root cause of the conflict in the movie revolves around an element called "Unobtainium, worth $20 million per ounce.
In a sense, Avatar also acts as a sign post to the increasing importance of rare earth elements in our lives.
Thank you, James Cameroon.
Investors may please note: the Rare Earth table, a collection of 17 chemical elements on the periodic table, mainly Scandium and Yttrium, has no Unobtanium in it.
Talking of rare earths and Avatar, as an aside, there is a highly interesting news report published in the London's Daily Mail recently on China's secret rare earths mine in Bayan Obo in Inner Mongolia.
Rare earths and China go virtually hand in hand as the nation makes up for an estimated 96 per cent of the modern world's rare earths needs, supplying approximately 139,000 tons around the globe. If our readers' may recall, in our previous week's post we had spoken about how China had sent out signals at the start of this year, saying it would be halting the supply of at least 2 of the 17 rare earths to the outside world.
Due credit to Chinese leaders for having shown the foresight to "harvest" the rare earths lying deep in the bowels of Inner Mongolia for the past two decades. While an oil hungry western world went "fishing" for oil in the Middle-East, the Chinese continued mining their rare earths, slowly and steadily inching their way to dominance in the entire world.
About 15 years ago, China created a global glut, taking advantage of its cheap labour and lax pollution standards. It drove prices so low that more expensive mines elsewhere were forced to stop production. Today, China is often accused of using its rare earths supply as a foreign policy tool.
China's new year salvo has sent the rare earths sector into a tizzy. The whole of last week, many business pages of leading global newspapers and trade wires had taken note of the development, analyzing the possible impact on the rare earths business, in case China does walk the talk.
But if you were to ask me, the buzz was not big enough. Many have to still understand the intrinsic value of rare earths and in turn, wake up to the fact, that China's monopoly may turn alarming. I shall illustrate – the conventional internal combustion engine may be around for a while but not for long. The world's oil supply is drying up and the day is not far off, when vehicle engines, as indeed all such engines using "old world" fossil fuels, may have to be re-designed to run on more 'green' elements. That is also true for a lot of technological applications like cellphones and computers.
Encouraging signs
What can be seen as a sign of encouragement is that in the year gone by, there was a surge in interest in rare earth elements as the world discovered the green technologies of the future. But we at rareaearthsinvestingnews feel that the full brunt of a single nation's monopoly on this crucial supply has still not made the impact it should have in the first place.
Canada is also said to have a major deposit, near Great Slave Lake in the Northwest Territories, but that too has changed ownership several times in the past and it's not certain whether it or Kvanefjeld's could be profitably developed. Even in the best case, it would be years before either goes into production.
Seriously, some of the leading western and South American nations need to start re-working the old rare earths mines or explore for newer ones, if the 'Made in China' tag has to be deleted.
Part of this concern in likely to be addressed in the upcoming, 2nd annual Strategic Materials Conference to be held on Feb1-2.
Hosted by the US Defense Metals Technology Center (DMTC), the focus of the seminar will be on how strategic materials can better protect the nation's defense supply chain and enhance manufacturing in the US. This time the conference is being held in Cleveland, US.
In attendance will be a cross-section of government, business, and academic leaders from around the world, as well as elected federal officials. Last year's conference had drawn over 100 participants from all across the globe. In 2007, the US Congress had funded the creation of the DMTC to coordinate academic, government, and industrial entities involved with highly specialized strategic materials.
"Building on the success of the 2009 inaugural Conference, this year's forum will address the critical issue of how our nation can preserve the supply of strategic materials needed for armaments to safeguard the lives of our service members," said Charles D Clark, executive director of the DMTC, a US Army Center of Excellence, in a media statement.
Two related Centers of Excellence – the National Center for Defense, Machining, and Manufacturing of Latrobe, Pennsylvania, and DSN Innovations of Pittsburgh – are co-sponsoring the Conference.
The DMTC is headquartered in North Canton, Ohio, smack in the middle of what is loosely dubbed in the metals' sector as 'America's Metals Heartland' comprising Ohio, Pennsylvania, Indiana, southeast Michigan, north Kentucky, and West Virginia. Accordingly, there is a growing concern in defense circles that specialty metals used in military applications – such as titanium – come too frequently from countries that compete with the United States, mainly Russia and China.
Ono the second day, speakers will deliberate on rare earth metals and titanium and an update on government activity related to strategic materials.
..and now, for investors interested in rare earths, we bring the following corporate and mining developments in our section on Company News
Company news
Resource company Altius (TSX:ALS) has announced it was selling its Nuiklavik rare-earth-element property in northern Labrador to Rare Earth Element Resources Ltd in a stock and royalty deal.
Under the terms of the agreement, Rare Earth Element (TSXV:RES) will issue 200,000 common shares of the company to Altius in staged payments. The shares were trading at $4.09, up three cents, in morning trading Friday on the TSX Venture Exchange. Altius will retain a two per cent gross overriding royalty on the property, half of which may be purchased by Rare Earth for $2.5 million at any time.
Rare Earth is a Vancouver-based mineral-resource company focused on gold, strategic metals and rare-earth elements. It holds a 100 per cent interest in the Bear Lodge property in Wyoming, said to contain one of the largest disseminated rare-earth deposits in North America as well as extensive gold occurrences.
St John's-based Altius is focused on the mining and resources sector through prospect generation and the creation and acquisition of royalties and investments.
Mega Uranium Ltd (TSX:MGA) has reported the discovery of REE mineralization in its Byron Bay property, Labrador. Geological mapping focused on advancing two areas within the Bruce River property, the Noseman showing and the Anderneill boulder field. The Bruce River property is being explored through a joint venture with Virginia Energy Resources (TSX VENTURE:VAE), formerly Santoy Resources Ltd. Mega is the operator.